OSAC in Action
OSAC and Industry Collaboration
Interlaboratory studies (ILS) are critically important to standardization efforts, but running them effectively can be a challenge. For example, how many laboratories should participate to obtain statistically significant information? How will participating laboratories be identified and the samples distributed?
The OSAC Seized Drugs Subcommittee is partnering with Collaborative Testing Services (CTS) and ASTM International to execute an ILS program regarding two drug standards currently being revised at ASTM. According to the Seized Drugs Subcommittee Chair, Agnes Winokur, "The goal of the study is to collect and evaluate sufficient data to accurately determine the precision and bias of the test. Precision and bias information in published standards help stakeholders understand what results to expect when operators in different laboratories test the same material with different equipment but following the same standard."
ASTM International has an ILS program that offers many benefits, including review of the experimental design, assistance in data collection, and statistical processing. Together with CTS, which is assisting with the coordination of sample distribution and data collection, the Seized Drugs subcommittee hopes to conduct its first interlaboratory study in 2020.  
---
Calling all proficiency test providers!
Contact OSAC Program Manager, John Paul Jones (john.jones@nist.gov) if you are interested in exploring other collaboration opportunities with OSAC.
---
OSAC at the International Association for Identification
The 104th International Association for Identification (IAI) Educational Conference was held August 11-17 in Reno, NV. The IAI Conference provided an extraordinary opportunity for OSAC to educate the community about the forensic science standards that are currently available, or being developed, and to invite them to participate in the standards development process. Eight OSAC members were there to share information about OSAC and provide updates on the latest activities of their subcommittees. You can view their presentations and highlights on OSAC's website and LinkedIn page.
 

OSAC Chairs speaking at the 2019 IAI Conference. From top left: Michael Kessler, Henry Swofford, Lora Sims, Julie Carnes, Toby Wolson.
OSAC's Geological Materials Subcommittee "Digging In" to Standards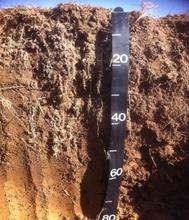 OSAC's Geological Materials Subcommittee, in collaboration with the University of Kentucky, College of Agriculture, Food and Environment (CAFE) Plant and Agricultural Communications Department, are developing a training video to help educate law enforcement and crime scene professionals on how to collect soils and other geological evidence. This video is intended to accompany OSAC's Geological Methods Subcommittee draft collection guide which provides details for field personnel responsible for collecting soil and geological material evidence at a crime scene, alibi locations, and/or reference locations.
The training video was shot in September and is currently being edited by the University of Kentucky CAFE Department of Agricultural Communications Staff. Once developed, the video will be made available to the Geological Subcommittee for future use.  
OSAC Adds Two New Standards to the Registry in FY 2019 Q4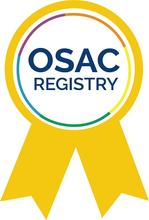 The OSAC Registry serves as a trusted repository of high-quality, science-based standards and guidelines for the practice of forensic science. To be placed on the Registry, a standard or guideline must have been developed using a consensus-based process and have passed the OSAC technical merit review by forensic practitioners, academic researchers, statisticians, and measurement scientists. OSAC encourages all relevant agencies and practitioners to implement the standards listed on the OSAC Registry.
In FY 2019 Q4, the OSAC Forensic Science Standards Board (FSSB) approved the addition of the following two standards for listing on the OSAC Registry:
ANSI/ASB Best Practice Recommendation 007, Postmortem Impression Submission Strategy for Comprehensive Searches of Essential Automated Fingerprint Identification System Databases, First Edition, 2018. Made effective on the Registry September 5, 2019 and developed by OSAC's Disaster Victim Identification (DVI) Subcommittee, this document provides guidance to medical examiners, coroners, and investigators regarding the submission of recorded postmortem impressions for comprehensive searches of essential automated fingerprint identification system databases. While several factors affect the successful search of a fingerprint through an automated fingerprint system, one of the most important factors is ensuring the fingerprint is searched through appropriate antemortem fingerprint databases.
ANSI/ASB Best Practice Recommendation 010, Forensic Anthropology in Disaster Victim Identification: Best Practice Recommendations for the Medicolegal Authority, First Edition, 2018. This document, also made effective September 5, 2019 and developed by OSAC's DVI Subcommittee, provides guidelines and best practices relevant to the role of forensic anthropology in a DVI operation. Anthropological methods, techniques and principles are typically employed in five primary capacities: 1) during the Preparedness phase of a DVI operation, 2) the Search and Recovery and preservation of remains from a mass fatality incident, 3) at the Triage Station during the initial sorting of material gathered from the field and determination of what human tissue enters the morgue, 4) at the Anthropology Station collecting quality postmortem data from each morgue sample, and 5) as a member of the ID Reconciliation Team, focused on ensuring valid and reliable positive identifications from human tissues. Focus in this document is primarily on the Triage and Anthropology Stations. 
For a complete list of the OSAC Registry Approved Standards and the standards under consideration, please visit the OSAC website.
OSAC Celebrates National Forensic Science Week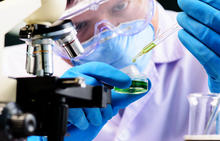 Forensic science can be a powerful force in support of justice and public safety. Properly applied, it clears the innocent and helps convict the guilty. OSAC is working to strengthen forensic science by facilitating the development and implementation of technically sound standards and guidelines and encouraging their implementation. In recognition of National Forensic Science Week 2019, held September 15-21, OSAC took to
LinkedIn
and highlighted several standards and guidelines currently on the
OSAC Registry
or in the Registry approval process that will be beneficial for the forensic science community.