Participate In A Special Event | Discover Other Events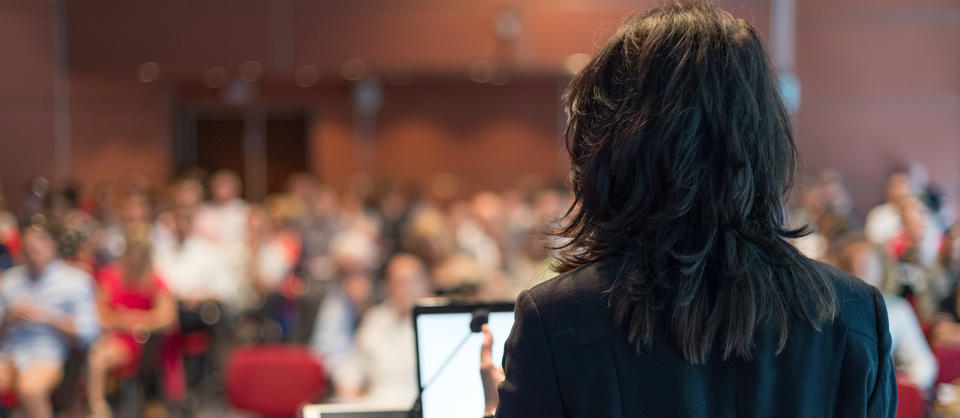 Participate in an event near you, online, or make a commitment to supporting in your own way!
Participate in A special event
Explore special events organized with NICE to support Cybersecurity Career Awareness Week. 
All times listed are Eastern Time (Global Time Converter)
All Week
Competition: Cybersecurity Careers Capture the Flag Competition
Oct. 17, 12:00 PM ET – Oct.-20, 12:00 PM ET
Learn more at: https://www.virginiacyberrange.org/events/CyberCareerWeekCTF  
The Virginia Cyber Range is once again hosting a Capture the Flag event for Cybersecurity Career Awareness Week! This CTF will include challenges aligned with the categories from the NICE Workforce Framework for Cybersecurity. Challenges will be appropriate for a range of participants, including introductory challenges to get new players involved!
Challenge: Six Day #mycyberjob Social Media Challenge
Oct. 17-22, 2022
Twitter, Instagram, Facebook, LinkedIn
Take out your phones and join others in sharing your short videos, pictures, or stories on social media about what you love most about #mycyberjob. Throughout the week we are challenging those who work in cybersecurity to reflect on their own workforce experiences. Help spread cybersecurity career awareness by participating in our #mycyberjob challenge. Share at least one reason you love your job in cybersecurity each day of the week between October 17-22nd . We can't wait to see your posts! Make sure to include the hashtag: #mycyberjob and @NISTCyber 
Free Content Access: Mycyberpath.com: Your Cybersecurity Career Navigation System.
Oct. 17-22, 2022
Learn more and register at: mycyberpath.com - register for a FREE account between Oct 17 - 22, 2022!
Mycyberpath.com is a  cybersecurity career navigation system. It's a cyber career GPS. Mycyberpath.com provides the keys to a successful cybersecurity career by matching you to your best cyber career pathway and show you how to achieve success in your beginning, mid-career, and top tier jobs. An algorithm matches your interests and personality traits to specific cyber work roles and provides you a personalized cybersecurity career pathway. The pathways show you in a systematic way the certifications, experience, training, and education to pursue throughout your career. You can also search and apply for jobs on platforms where recruiters are hiring as the pathways are mapped to LinkedIn, Indeed, and ZipRecruiter. The pathways are also mapped to the NIST NICE Framework for you to pursue US government cyber jobs.
For Cybersecurity Career Awareness Week 2022, we are providing no-cost access to the full cybersecurity career pathways at mycyberpath.com when you register for a FREE account between Oct 17 - 22, 2022!
Competition: International Cyber League
Round One Oct. 18-22, 2022
Learn more at: https://icl.cyberbit.com/
Round One of ICL will begin on October 18th, 2022. You will have the opportunity to choose your preferred day or days within 2 weeks where you will run your qualifiers labs. Register to receive a calendar invite accordingly.
Thursday, October 13, 2022
Opening Ceremony: International Cyber League
12:00 PM ET
Learn more at: https://icl.cyberbit.com/
The ICL opening ceremony and orientation session will take place on October 13th. We will introduce our trainers, demo the Cyberbit platform, and open the floor up to a Q&A session.
Virtual Panel: How to Engage in Cybersecurity Career Awareness Week
3:30 PM – 4:30 PM ET
Access: https://bluejeans.com/687132664 Meeting ID:  687 132 664 Or   Dial  1.888.748.9073
To help shed light on ways and means to engage your audience in Cybersecurity Career Awareness Week, the NICE K12 Community of Interest has prepared a special panel lineup that will share a wide range of exciting ideas. Kristi Rice, a former Presidential Cybersecurity Educator Awardee, and students from Spotsylvania High School will discuss how they celebrate (during their career spirit week) and will share activities and events that have proven to be successful in promoting careers in cybersecurity. Students will be dressing up as their favorite character related to cybersecurity and explaining how the costume activity serves as a springboard to discuss the cybersecurity topic and skills needed to support the cybersecurity workforce. The virtual presentation will take place during the regularly scheduled K12 monthly meeting. The session is open to all, and attendees are encouraged to come dressed in a costume relating to cybersecurity. Costume Examples: Phishing, malware, Pen Tester, SOC Analyst, Cyber Teacher, etc.
Monday, October 17, 2022
Workshop: Capture the Flag (CTF) Workshop
10:30 AM – 12:00 PM ET
Learn more at: https://www.virginiacyberrange.org/events/CyberCareerWeekCTF
Grab your laptop! In this workshop, we will introduce different types of CTF competitions, focusing on Jeopardy-style CTFs. We will discuss the differences between CTF challenges and how to approach them, along with the tools you might use to solve them. You might even get some hints related to the CCAW CTF!
KICKOFF EVENT: Kicking off Cybersecurity Career Awareness Week. Exploring Cybersecurity Career Pathways to Build a Skilled and Diverse Cybersecurity Workforce
12:00 PM – 1:15 PM ET
U.S. Capitol Visitor Center
Registration: https://app.smartsheet.com/b/form/31f78fd0ebf64094911c04349fec0b99
We invite you to join the Congressional CTE and Cybersecurity Caucuses, SANS, and the National Initiative for Cybersecurity Education for an expert discussion on increasing cybersecurity career options and pathways awareness. This event will take place in person at the  U.S. Capitol Visitor Center Congressional North CVC268  Washington, D.C. Registration is required on or before October 10th.
HYBRID EVENT:  Season II US Cyber Team Draft Day Event
3:30 PM – 7:30 PM ET
Learn more and register here.
The Season II US Cyber Team Draft Day Event will reveal the top cybersecurity athletes to represent the US at a variety of global scrimmages and the International Cybersecurity Challenge (ICC) taking place in 2023. This community event will provide information about careers in cybersecurity and showcase cybersecurity games through onsite exhibits. A celebration reception will recognize members of the Season I US Cyber Team. Representatives from NICE, CISA, private sector sponsors, and Katzcy will be on hand to describe the importance of skills development and the career opportunities available in both the government and private sector.
The US Cyber Team Draft Day event will take place at the U.S. Department of Commerce Herbert C. Hoover Building in Washington, DC. The event will also be live streamed for virtual attendees. Those interested in attending in-person must pre-register by Thursday, October 13, 2022, due to security measures. Event seating is limited.  
Tuesday, October 18, 2022
Twitter Chat: NIST Twitter Chat #CyberCareerChat #CyberCareerWeek #MyCyberJob
2:00 PM – 3:00 PM ET
Join the discussion: #CyberCareerChat
Join the #CyberCareerChat Twitter chat to celebrate Cybersecurity Career Awareness Week, a campaign led by @NISTCyber that inspires and promotes the exploration of cybersecurity careers. @NISTCyber and NICE partners will answer career questions and share resources!
Webinar: NSF INCLUDES webinar titled Identity & Computing Lecture Series: Voices from the Classroom: Student Perspectives and Activism
2:00 PM – 3:00 PM ET
Learn more and register at: https://duke.zoom.us/meeting/register/tJwvfu2rpzsrGtJvveUc40KoUgukADrsXA05
Undergraduate and graduate student members of the Alliance for Identity-Inclusive Computing Education (AiiCE) student advisory board join us for this panel, where they share their perspectives on the state of identity in computing departments, including strengths, challenges, and strategies to create more equitable and inclusive environments for students from diverse identities.
Wednesday, October 19, 2022
Webinar: Preparing for Careers in Cybersecurity and Privacy with Internships
2:00 PM – 2:45 PM ET
Learn more and register at: https://www.nist.gov/news-events/events/2022/10/preparing-careers-cybersecurity-and-privacy-internships
Former National Institute of Standards and Technology (NIST) and the National Cybersecurity Center of Excellence (NCCoE) interns will share their experiences and insights about their work-based learning experiences.  Join us to hear about the types of projects they worked on, what internship program they were a part of, where they are now, and how they think this experience contributed to their preparations for a rewarding career in cybersecurity or privacy.
Webinar: Women in Cyber – Hosted by Arrow ECS Cybersecurity Careers for Liberal Arts Majors– Hosted by Arrow and immixGroup
2:00 PM – 3:00 PM ET
Learn more and register at: https://register.gotowebinar.com/register/4377847808805772555?emID=16917&utm_source=eloqua&utm_medium=email&utm_campaign=
According to an ISC2 survey on women in the field of cybersecurity, men outnumber women three to one.  However, the percentages of women in key cybersecurity leadership positions are increasing.  Currently, in America, there are over 700K unfilled cybersecurity positions. The need to educate and raise up the next generation of cyber defenders is paramount.  This webinar will explore careers in cybersecurity, including education, internships, and training opportunities.
Webinar: NICE Career Discovery Working Group Webinar- How to Navigate an Unconventional Cybersecurity Career Path
3:30 PM – 4:30 PM ET
Learn more
Access: https://bluejeans.com/496881281 Meeting ID: 496 881 281# or dial 1 888 748 9073
The NICE Career Discovery Working Group will celebrate Cybersecurity Career Awareness Week with a special panel presentation on non-traditional pathways to enter a career in cybersecurity. Come learn about nontraditional approaches to preparing individuals to enter the cybersecurity workforce. This panel will share examples of unconventional career paths that they participated in or that they have created, the advantages of pursuing one, and how to navigate some of the associated challenges.
Thursday, October 20, 2022
Webinar: NCCoE Celebrates CyberWeek with Students and Faculty
1:00 PM – 2:15 PM ET
Learn more and register at: NCCoE Celebrates CyberWeek with Students and Faculty | NCCoE (nist.gov)
Celebrate Cybersecurity Career Awareness Week and NIST's 50th Anniversary of Cybersecurity by joining the staff of the National Cybersecurity Center of Excellence (NCCoE) for an afternoon of virtual networking and engaging discussion. During this webinar, attendees will learn more about the NCCoE, gain valuable insight into cybersecurity careers, learn about internship and employment opportunities at NIST, and to explore how to get involved in the NCCoE's applied cybersecurity projects.
Webinar: Open Skills Network (OSN) Two Years on the Trail: Creating an Open Skills Future
2:00 PM –3:00 PM ET
Learn more and register at: https://www.openskillsnetwork.org/events
Please join us as we celebrate what we the OSN community have accomplished together and look forward to what we have planned next. We will hear from dedicated members and OSN leaders and talk about the journey from pilot to project to upcoming communities of practice. Each voice that joins the conversation on open skills is a step towards greater transparency, transferability, and translation. Come be a part of OSN at two years and share your insights with our vision of a new open skills frontier and application to cybersecurity skills.
Hybrid Webinar: SICW Women in Cyber as part of Singapore International Cyber Week
3.00pm – 5.00pm (GMT +8)
Learn more at: https://www.sicw.gov.sg/events/20-october-2022/women-in-cyber/
The SICW Women in Cyber event will be held on 20 October 2022. In its fourth edition of CSA's SG Cyber Women initiative, the event will feature sharing by international cybersecurity leaders and practitioners across the public and private sectors on the challenges they face, and how platforms can be strengthened to provide support for female cybersecurity professionals.
Livestream: Break into Cyber with No Experience
3:30 PM – 4:30 PM ET
Learn more at: https://youtu.be/9XWzfmo0fGM
Are you trying to break into cybersecurity but feel overwhelmed with all the information on the web? You are not alone. During this discussion, I will demystify cybersecurity and teach you how to map your career and break into the industry without experience. I will review different career paths and explain what a true entry-level cyber job is and the steps you need to take to achieve one of these positions. Other topics covered during this discussion will include networking, resumes, career mapping with certification vs. college, and free resources. In the end, I will do a live Q&A, so bring your questions. Get ready to have a great time while equipping yourself with the tools to break into cybersecurity.
Join Jax S from Outpost Gray for a live AMA, providing tips and tricks on how you can break into cybersecurity without experience.
Webinar: NICE Competitions Community of Interest Webinar- The Value of Cybersecurity Competitions
3:30 PM – 4:30 PM ET
Learn more
Access: https://bluejeans.com/961472984 Meeting ID: 961 472 984# or dial 1 888 748 9073
The NICE Competitions Community of Interest will celebrate Cybersecurity Career Awareness Week with a special panel presentation on the value of cybersecurity competitions.
Friday, October 21, 2022
Webcast: Ernst & Young Virtual Webcast: Regulatory Developments in Cybersecurity and Data Privacy 
11:00 AM -12:00 PM ET
Learn more at: https://www.ey.com/en_us/webcasts/2022/10/regulatory-developments-in-cybersecurity-and-data-privacy
In this webcast, industry leading specialists offer perspectives on new and proposed cybersecurity disclosures and privacy regulations and how they impact organizations' governance practices, strategy, competitive position and the workforce demand in this area.
Saturday, October 22, 2022
Event: 2022 Maryland STEM Festival theme "Cybersecurity and Information Technology." October 22 – Day of Cyber
9:00 AM – 1:00 PM ET - Bowie State University
Learn more at: https://marylandstemfestival.org/39-events/1935-day-of-cyber
Find out about what's going on in cybersecurity and how to keep yourself safe. Programs and activities for elementary school and adults. There will be a career discussion panel and a panel discussing hot Cybersecurity topics. Lockheed, Northrop, Checkpoint, CyberPatriot, National Cryptologic Foundation, Super Cyber Grandma, and others will be sharing information.
Discover other events 
Discover what other events are happening across the country.
Looking for other events and activities in your area?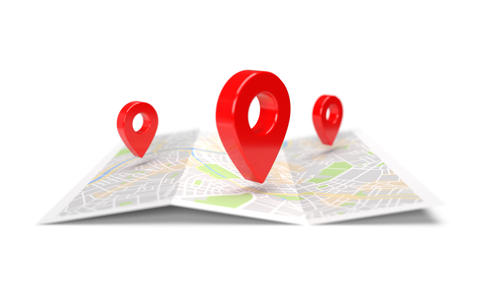 Make a Commitment
Join us in promoting awareness & exploration of cybersecurity careers by hosting an event, activity, or committing to get involved!