2004 Rescue Robot League Competition
---
RoboCupRescue - U.S. Open
The NIST Orange Arena traveled to the University of New Orleans to serve as the competitive environment for this year's rescue teams.




Figure 1: 2004 RoboCup U.S. Open - Rescue Robot League Orange Arena

The 2004 RoboCup U.S. Open Rescue Robot League brought together five teams from four countries who developed diverse robots with very unique characteristics. Prior to the competition, each team submitted a team description paper (in .pdf format) that discussed their systems' expected capabilities (Figure 2).
Team Description Papers

Figure 2: 2004 RoboCup US Open - Rescue Robot League Competitors
---
RoboCupRescue - World Championship
This year's RoboCupRescue competition marked the introduction of a new square competition configuration for the Real Robot League. Not only were Portuguese versions of the NIST Arenas constructed, but a separate operator station (that also contained the robot tracking and wireless networking stations), a large team setup area, and administration area were built (Figures 3a-3e).



Figure 3a: 2004 RoboCupRescue – Real Robot League Configuration(Arenas, Operator Station/Team Setup Arena, and Multi-Media Display)




Figure 3b: 2004 RoboCupRescue – Real Robot League Arenas (Yellow, Orange, and Red)




Figure 3c: 2004 RoboCupRescue – Yellow Arena




Figure 3d: 2004 RoboCupRescue – Orange Arena




Figure 3d: 2004 RoboCupRescue – Red Arena

This year's team qualification process included over forty team description papers and regional open competitions in the USA and Japan. The league chairs and technical committee selected twenty teams from eight countries to compete, almost doubling last year's participation. Overall, the league demonstrated a notable variety of robotic technologies for searching complex environments, finding simulated victims, and localizing and mapping their locations. The overall quality of the implementations was clearly improved from last year's teams. Particularly innovative approaches provided break-through improvements in several key elements and will certainly be emulated in future implementations. All teams document their approaches completely in team description papers.

Team Description Papers




Figure 4: 2004 RoboCup – Real Rescue Robot League Competitors

1st Place: The Toin Pelicans team, from the University of Toin, Japan, were mainly recognized for their very capable, multi-tracked mobility platform with independent front and rear flippers. Their innovative camera perspective mounted above and behind the robot – so as to contain the entire robot and surrounding area within the field of view – provided superior remote situational awareness for the operator, and allowed precise configuration management of the robot's tracks to facilitate mobility over large obstacles and within confined spaces. Other teams used similar overview cameras, some on flexible rods, also to good effect. 

2nd Place: The Kurt3D team, from the Fraunhofer Institute for Artificial Intelligence Systems, Germany, were mainly recognized for their application of state-of-the-art 3D mapping techniques using a tilting line scan ladar within the complex environment of the arenas. 

3rd Place: The ALCOR team, from the University of Rome "La Sapienza," Italy, were mainly recognized for their intelligent perception algorithms for victim identification and mapping.
The league's goals were clearly achieved this year by evaluating state-of-the-art technologies, methods, and algorithms applied to search and rescue robots through objective testing in relevant environments, statistically significant repetitions, and comprehensive data collection. Although several teams demonstrated clear advances in certain key capabilities, more collaboration between teams (and between countries) is needed to produce ultimately effective systems for deployment. When viewed as a stepping-stone between the laboratory and the real world, this competition provided an important opportunity to foster such collaborative efforts and further raised expectations for next year's implementations.
---

The AAAI 2004 Conference continued to use the NIST transportable arenas to host the fifth annual Rescue Robot League Competition in San Jose, California, USA (Figures 5a-5e).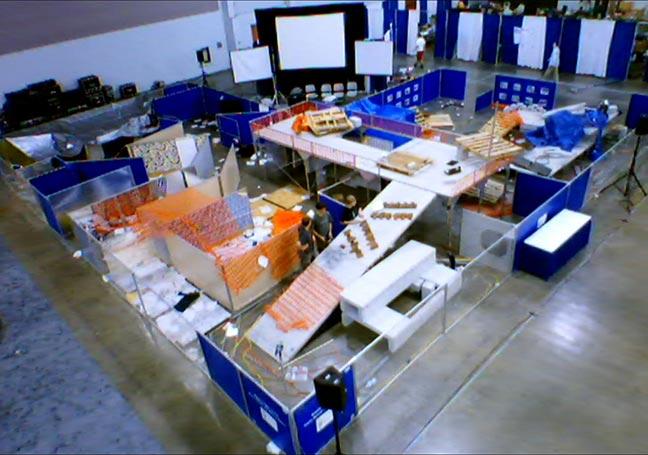 Figure 5a: AAAI - 2004 – Rescue Robot League Arenas (Overall Configuration)



Figure 5b: AAAI - 2004 – Rescue Robot League Arenas (Yellow, Orange, Red)



Figure 5c: AAAI - 2004 – Rescue Robot League Yellow Arena



Figure 5d: AAAI - 2004 – Rescue Robot League Orange Arena



Figure 5e: AAAI - 2004 – Rescue Robot League Red Arena
This year's seven competing teams developed unique systems with very diverse characteristics. Three Place Awards and an Innovation Award were presented at this year's competition. The awardees are shown in Figure 6. The Place Awards were based solely on the teams' performances during the competition missions. The Innovation Award was given to the team exhibiting a particularly novel implementation or technical advancement.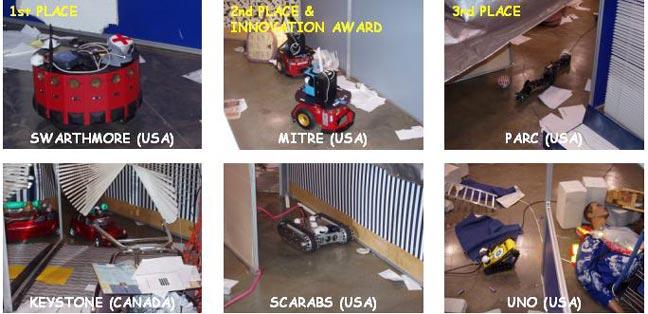 Figure 6: AAAI - 2004 – Rescue Robot League Teams
1st Place: The Swarthmore College team, from Swarthmore, PA, deployed two robots controlled by a single operator to explore the arenas. Their human-robot interface allowed the operator to adjust the level of autonomy of each robot to effectively manage concurrent exploration of the yellow and orange arenas. Once they found a victim, their mapping system enabled the operator to record the necessary victim data in an on-line form, include images of the victim's situation and surrounding environment, and effectively note the location on the map. They used this system to locate and map victims more quickly than the other teams, and so scored very well in each of their missions. 

2nd Place: The MITRE team, from McLean, VA, deployed three semi-autonomous robots controlled by a single operator. They demonstrated multiple robot control by integrating semi-autonomous teaming behaviors to explore the yellow and orange arenas and an effective custom interface. The three robots were similarly equipped with sensors for laser ranging, infrared proximity, sonar, and bumpers for navigation and mapping. To find victims they used custom pyro-electric sensors to detect body heat, along with a color pan-tilt-zoom camera. They were particularly noted for their approach to simultaneous localization and mapping (SLAM), with fused sensor data from all three robots displayed on a single map accurately showing the location of victims and obstacles. This team's mapping implementation earned an Innovation Award as well.
3rd Place: The Palo Alto Research Center (PARC) team, from Palo Alto, CA, competed with custom built robotic systems predominantly developed by high school students associated with their Institute for Educational Advancement. This team implemented two different modular serpentine designs, each teleoperated via tether, and an innovative localization approach. Equipped with cameras and microphones, these were the only robots to explore the extremely confined spaces within the rubble-strewn red arena. The system also included a tank-like robot that deployed sensor motes for map creation. 

Other participating teams demonstrated a wide variety of implementations (see Figure 3). The team from the University of New Orleans, LA, used a small, field deployable, tracked vehicle equipped with a color camera, thermal camera, and two-way audio. Its tether transmitted power along with video and audio to a hardened control unit used by the operator, while a second operator performed tether management from the point of entry into the collapse. Teams from the Utah State University, UT, and the University of Manitoba, Canada, developed fully autonomous, custom robot implementations for the competition. These teams attempted to deploy inexpensive technologies that could be easily replicated, deployed in swarms, and considered expendable during search operations. The Scarabs team from Los Angeles, CA, implemented a custom-built tracked robot.

---
Any Questions?

If you would like additional information on these past Rescue Robot Competitions, please send an email to rescue.robot.league [at] nist.gov