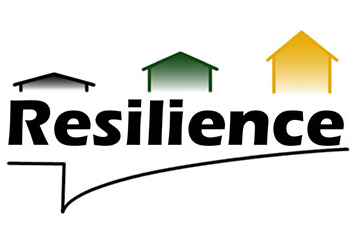 Communities are complex combinations of interacting social, economic and physical systems. If power or any other system fails during a severe storm, earthquake or other hazard event, will others follow, disrupting all the vital functions these systems underpin—from employment and education to health care and public safety? And how long will it take to restore services and functions so normal life can begin to resume?
Developing tools that communities can use to answer these kinds of questions—before a hazard strikes—is the job of the new NIST-funded Center for Risk-Based Community Resilience Planning. Launched in February 2015 and based at Colorado State University, the center is a collaboration involving engineers, social scientists and economists from 10 universities and NIST.
A key contribution will be a Center-developed computer model that considers all aspects of how a natural disaster affects a community and its recovery efforts. Using this comprehensive model, communities will be able to assess their current state of resilience and to estimate the costs and benefits of actions to improve it. Importantly, the model and associated tools will integrate both the engineering and social sides of the community resilience equation.
In contrast, existing models take a silo-like approach, focusing, for example, on the structural integrity of buildings, but without factoring in whether water and other necessary services will be available so hospitals, schools and other buildings can operate.
"With a quantitative, science-based approach to assessing their resilience, communities will, for the first time, be able to develop a solid a business case for investments in improving resilience," says center co-director John van de Lindt.
Called NIST-CORE (NIST-Community Resilience Modeling Environment), the model and associated data, metrics and tools are being designed with users in mind. Communities will be able to run their own "what if" scenarios and make comparisons with other localities. Data from around the world will be integrated into NIST-CORE.
Through prospective analyses, communities will be able to gauge anticipated impacts of hazard events: scale of recovery efforts, population dislocation, effects on the health and the well-being of residents, economic and fiscal consequences, and more.
Population growth in hazard-prone areas and the specter of climate change, explains Bruce Ellingwood, center co-director, significantly compound the need for tools to enhance community resilience. "I am confident that our team will rise to the challenge to meet this important growing need," he says.