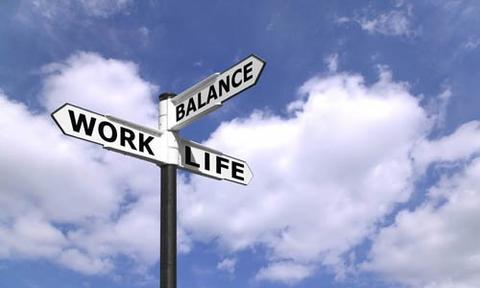 NIST is a strong believer of a healthy work-life balance, which is why we have a number of programs dedicated to making the transition from home to office as easy as possible. From teleworking to flexible work schedules to NIST shuttles to and from Metro and Marc trains, each benefit was designed with the person behind the position in mind.
---
Telework
Telework is a flexible work arrangement offered at NIST for the purpose of accomplishing work while balancing employee needs.  Eligible NIST employees who are approved for telework report to the agency worksite at least twice each biweekly pay period.
Work Schedules
The standard workweek at NIST is Monday through Friday, 8:30 a.m. to 5:00 p.m. in Gaithersburg, Maryland, and 8:00 a.m. to 5:00 p.m. in Boulder, Colorado. (Gaithersburg's work week includes a 30-minute non-paid lunch period. Boulder's work week includes a one-hour non-paid lunch period.) 
Gaithersburg and Boulder employees also may be allowed to work one of several alternative work schedules, subject to individual office policies and supervisory approval. These alternative work schedules make NIST an employer of choice and indicate the Agency's commitment to maintaining a family-friendly work environment for its employees. 
View a full list of possible work schedules at NIST.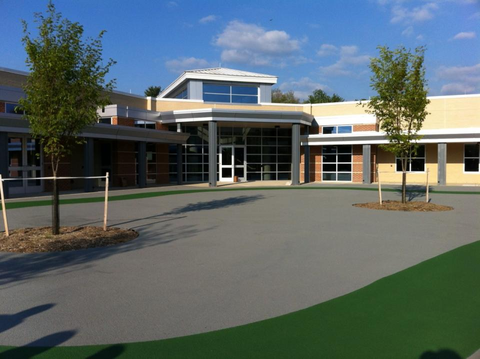 Child Care
Both the Gaithersburg and Boulder locations offer on-site child care. The on-site child care centers may have waitlists for spots at any given time.
You can find more information online about both the NIST Child Care Center in Gaithersburg and the Commerce Children's Center in Boulder.
The Parents Network
The Parents Network is a resource at NIST that aims to build an empowering working environment that connects parents to one another and promotes healthy work-life balance strategies throughout the various stages of parenthood, from becoming a new parent to caring for toddlers, teens, and college students (as well as caring for aging parents). 
To achieve this vision, the Parents Network plays two roles:
Providing a voice: The Parents Network aims to be a voice or advocate for parents, and to collaborate with HR to proactively keep parents up to date on policies/programs relevant to parents or caregivers. 

Providing connection: The Parents Network aims to provide a peer-to-peer platform for parents to share relevant knowledge (e.g., about work/life coaching, adoption, financial planning, legal counseling, or babysitting).
Please contact laura.espinalthielen [at] nist.gov (Laura Espinal) for more information.
Transportation Services
The federal government offers a monthly subsidy to full-time employees who commute to work via vanpools or public transportation at least 3 days per week. Get more information.
NIST employees in Gaithersburg can use a free shuttle service that runs between the Shady Grove Metro Station and NIST during normal work hours. There is also free Maryland Rail Commuter (MARC) shuttle service in the mornings and afternoons. The shuttle operates between the Metropolitan Grove (AM)/Gaithersburg (PM) MARC Stations and NIST.
The Department of Commerce (DoC) also reimburses government employees who bicycle to and from work, up to $20 per month for bicycle commuting expenses (not to exceed $240 per calendar year).  Commuting expenses under this program may include the purchase of a bicycle or lock, parking/storage, parts, rentals, repairs and general maintenance.  Participants may not concurrently use the bicycle benefit with other DoC commuter benefits (e.g., mass transit, vanpool, or parking) during the same month, but may cancel one benefit and initiate another one on a monthly basis.  Get more information about the DoC's bicycle commuter benefit policy, including answers to frequently asked questions and the Bicycle Commuter Subsidy application and reimbursement form.
Employee Assistance Program (EAP)
The NIST Employee Assistance Program (EAP) is a free counseling, consultation, and referral service available to all NIST employees and their immediate family members in Gaithersburg, Maryland; Boulder, Colorado; and Charleston, South Carolina. EAP counseling services are confidential, and employee rights to privacy are stringently protected. The EAP can assist employees by collaboratively exploring avenues toward resolving work or personal problems that may adversely affect work performance including stress management, change management, concern over job uncertainty, work-related distress, emotional distress, alcohol/drug related problems, child or spousal abuse, marital/relationship problems, legal/financial concerns, grief and loss, worries over health problems, and coping with elderly or infirm relatives. 
For more information on NIST EAP please contact Jewel Green via Jewel.Green [at] nist.gov (email) or on 301-975-5129.