Engage and empower your people—they should be a competitive advantage.
Hire and develop your workforce
Support your workforce
Offer ways to learn and progress
Workforce - Interactive Module
Job Quality Toolkit - Improvement Tool
Your Turn - Answer Your Organizations Key Questions

Make sure your workforce is the right Size and has the right Skills
and Values.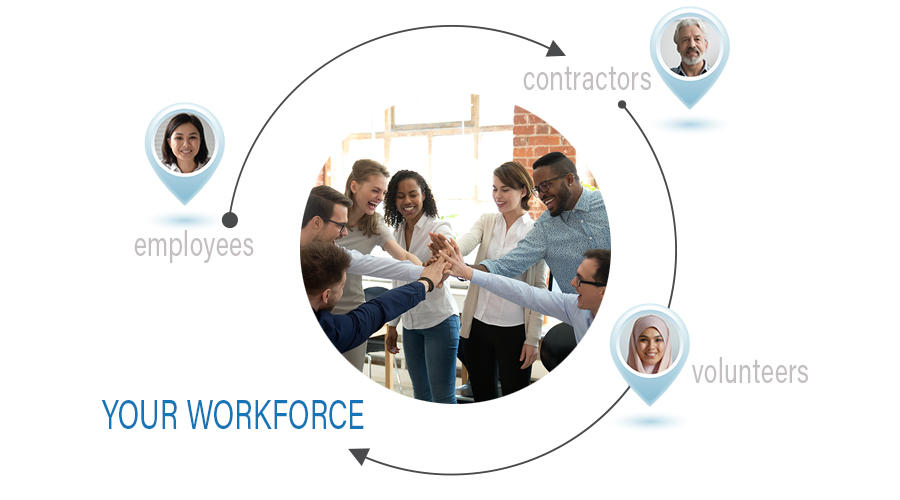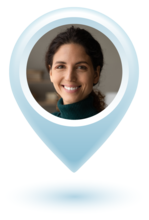 Workforce Skills
In making decisions about your workforce, consider the workforce skills you need and your organization's values and culture. You can train for certain skills, but not for values.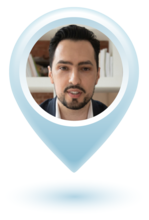 Hire or Train
Hire, or train, people who can accomplish your organization's work today and take the organization toward its vision.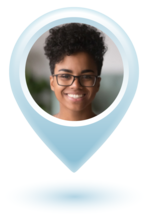 Expand Skills
Encourage and enable operators and other workforce members to expand their knowledge and skills in areas of importance to your organization. Recognize them for doing so.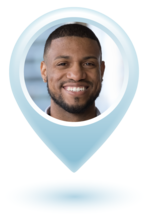 Set Expectations
For all workforce members, set high-performance expectations that are consistent with your organization's overall goals.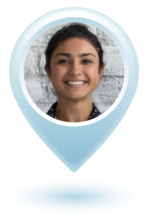 Empower
Make equal opportunity a core value and practiced norm. Foster systems in which all workers can feel respected, empowered, and welcomed in the workplace.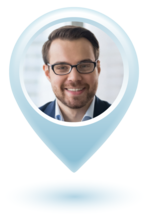 Improve Performance
Give your workforce members the information they need to monitor and improve their performance.
Support your workforce with compensation, policies, and a safe workplace.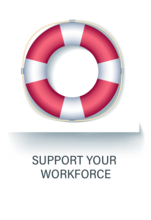 Develop regular, repeatable activities and mechanisms (a process) for measuring your workforce members' satisfaction with their work and work environment, as well as their engagement with the organization's mission and vision.
Provide benefits that match the organization's needs and the desires of the workforce. These benefits may differ for different workforce segments.
Providing a safe work environment (in terms of workplace hazards and freedom to speak up) is a significant factor in engagement. Turn errors and mistakes into learning opportunities rather than punishment.
Offer ways for workforce members to learn and progress. Respond to their personal needs and your organization's needs.
Opportunities to learn and grow are a key driver of engagement for all workforce members.
Create succession plans for all key positions (leadership and workforce).
Protect your organization's future and your workforce members' abilities to grow.
Interactive Module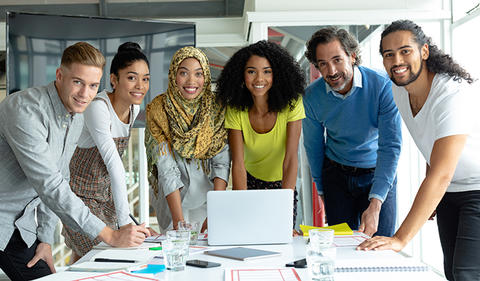 Online self-paced learning for each of the fundamental areas of the Foundations for a Successful Business.
Job Quality Toolkit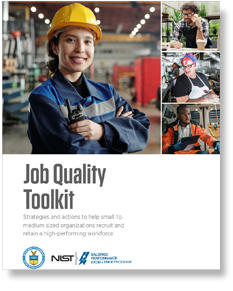 The Job Quality Toolkit is an actionable tool that organizations can use to improve the quality of the jobs they offer. Identifying and improving the drivers most valued by workers can significantly increase their satisfaction and engagement and, in turn, benefit the organization's ability to compete for talent and achieve success in the marketplace. The Job Quality Toolkit is deeply rooted in the Baldrige Excellence Framework®.
---
Role-Model Best Practices
MESA
Baldrige Award Recipient
Matching the Great Places to Work 90th percentile benchmark, 95% of MESA's employees agreed that the safety culture was a top organizational priority in 2019. In addition, in 2020, 94% of employees considered themselves highly engaged, exceeding the TLF loyalty benchmark by 24%, and 90% considered themselves highly satisfied, surpassing the TLF satisfaction mean by 22%. (TLF is a customer research firm based in the United Kingdom.)
---
Role-model best practice are from award application at time of award.
Learn more role-model best practices from Baldrige Award recipients in all sectors.