The Console Panel - Most features of NICE can be accessed quickly, via the console. To get to the console (or any other window) go to the Window menu (at the top of any NICE window) and choose console: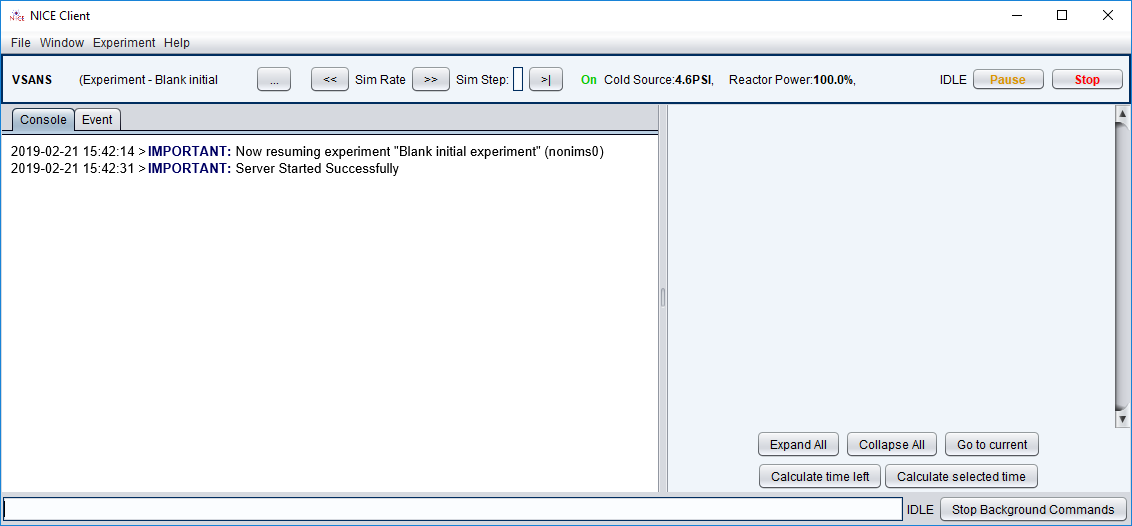 Auto-complete - While typing commands you can hit tab to auto-complete. You can tab-complete all NICE and almost all commands arguments. Use this feature!! 

Help - You can obtain help for any/all commands in the menu Help-->Find/Help Commands and Devices.
Open this window, type notify, and press Enter to auto-complete.  You'll see documentation about the notify command, which allows you to send emails to yourself.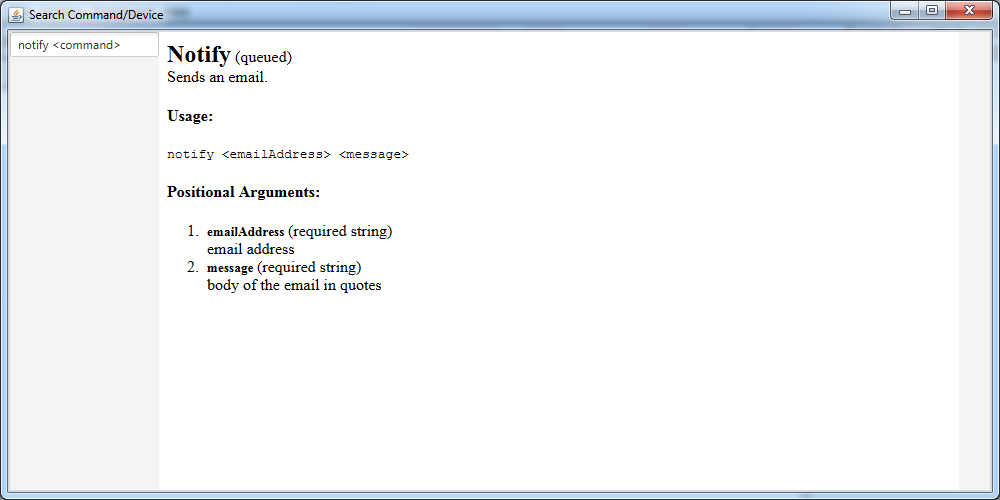 notify is a simple command taking 2 required positional arguments.  This means you must provide an email AND a message and they have to be in order. For example, notify me [at] my.domain.com (me[at]my[dot]domain[dot]com) "experiment reached state x"
Other commands take other types of arguments see: ###