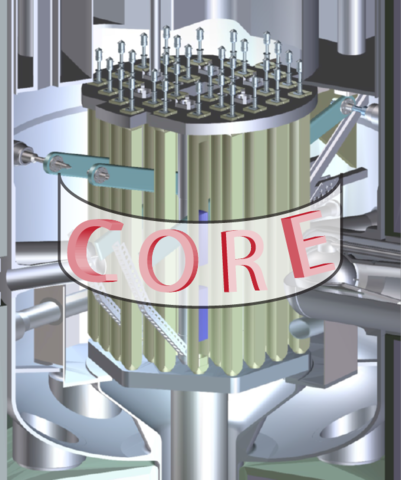 The CHRNS Outreach and Research Experience (CORE) Program (core [at] nist.gov ()) is a paid Research and Engineering Internship Program for Undergraduate students with an emphasis on retaining underrepresented groups in STEM.  It is more flexible than a standard summer internship.
Options:
Flexible start and end dates (Apply by March 20th to start in the summer)

Continued engagement during the academic year

Co-Mentoring partnerships with an advisor at the student's home institution

Occasional visits to the NCNR (e.g., for beamtime, analysis, etc.)

Winter break on-site Internship

Flexible application period for non-summer internships

Multiyear participation
CORE provides students with hands-on research or engineering experience under the mentorship of one or more NCNR staff members.  At the end of their project, each student is expected to present their work to an audience of other interns, project mentors and their colleagues. The CORE internship program is focused in the areas of Materials Science (Polymers, Ceramics, Metallurgy, etc.) Condensed Matter Science, Biomaterials, Chemical Engineering, Nuclear Engineering, Computational Science and related fields.  For examples of previous research projects see the presentations on our SURF presentations page.  For further information, of the types of science and engineering done at the NCNR please also visit the NIST Center for Neutron Research (NCNR) webpage.
Applicants must be U. S. citizens or permanent residents seeking STEM degrees in accredited colleges and universities.   Eligibility ranges from graduated high school seniors through those who have graduated from college and are within one year of graduation. 
Two letters of recommendation from teachers or mentors in STEM related fields must be uploaded to a website provided in the application by March 20th for appointments that begin in the summer and within 1 week of application submission for all other appointments. The remainder of the required documents (personal statement that includes research interests, resume, transcript (unofficial is acceptable), and proof of health insurance) should be uploaded in USAJobs, announcement number: DE-11499587-23-JB.  Note that no benefits (i.e., health insurance, vacation, etc.) are provided with this appointment. Successful applicants must have their own health insurance.
Applications will be accepted on a continuous basis and must be submitted 3 months in advance of the proposed start date.  For more information or questions regarding the CORE  program, please write to CORE [at] nist.gov.
NCNR mentors can propose a CORE internship project by filling out the CORE project proposal form.  Projects will be assessed based upon relevance to CHRNS needs and the program objectives.

 Support for CORE students is provided by CHRNS  (Center for High Resolution Neutron Scattering), which is a national user facility that is jointly funded by the National Science Foundation and the NCNR.