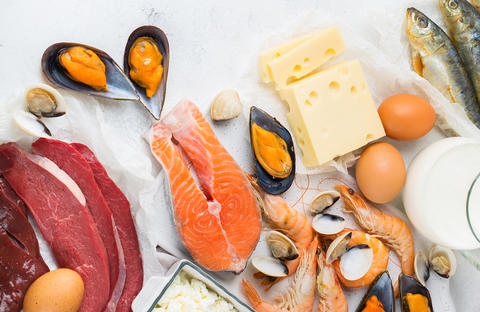 The Food Safety Program at the National Institute of Standards and Technology (NIST) provides advanced analytical chemistry and quantitative biology to ensure that food is free of contaminants and allergens and is authentic, promoting U.S. manufacturers' participation in domestic and foreign markets, and safeguarding the health of consumers. 
Food contaminants can sicken consumers, cause outbreaks of disease, and result in costly investigations and recalls with subsequent loss of trust in manufacturers and suppliers. Consumer confidence and safety depend on sophisticated analysis and underlying metrology to detect both intentional and unintentional adulteration and to confirm the identity of food products. 
Food industry sales in the U.S. amounted to nearly $5.75 trillion in 2017. As part of the Department of Commerce, it is in NIST's mission to help promote competitiveness of and confidence in the U.S. food industry and other sectors, enhancing economic security and improving Americans' quality of life.
Benefits
The NIST Food Safety Program is
Trusted
Standards - For over 30 years, NIST has supported the food industry, regulators, and testing laboratories by providing high-quality matrix-based reference materials for determination of nutrients and contaminants in foods.
Interlaboratory comparisons - For over 35 years, NIST has conducted accuracy-based interlaboratory comparisons aimed at improving laboratory comparability for food, dietary supplement, environmental, and clinical measurements.
International representation - As the U.S. National Metrology Institute, NIST is actively engaged in standards development and method standardization programs around the world, through organizations such as AOAC International, ASTM International, Consultative Committee for Amount of Substance: Metrology in Chemistry and Biology, Joint Committee for Traceability in Laboratory Medicine, International Organization for Standardization, and United States Pharmacopeia.
Responsive
Some recent examples:
Mycotoxins - The U.S. Food and Drug Administration expressed a need for the validation of higher-throughput methods for multiple mycotoxin analysis, and worked with NIST to design and generate a reference material to address this issue.
Tree nuts - NIST consulted industry stakeholders for input into the design of reference materials for tree nut allergens, and selected nut flours from single-nut manufacturers to reduce likelihood of cross-contamination of other allergens or tree nuts.
Gut microbiome - NIST scientists are engaged with other federal agency and industry stakeholders to develop standards for microbiome measurements, which will allow better understanding of the gut and how diet, nutrition, and exposure modulate the gut microbiome and impact health and disease.
Experienced
Analytical chemistry - NIST laboratories contain the most robust analytical technologies and staff members trained to operate instrumentation and interpret data to understand and potentially eliminate method bias, increasing confidence in results.
Microbiology - NIST has developed a suite of microbial genomic DNA reference materials for quality control and proficiency testing in whole genome sequencing, the official method for identifying the sources of contaminated foods during foodborne outbreaks.
Radiation physics - NIST has extensive experience in the measurement of radioisotopes and assists regulators in evaluating methods for detection of radioisotopes found in foods.
Cost-saving
Rapid technology - NIST scientists have engineered and patented fabricated devices to separate bacterial pathogens from food samples and thereby reduce the enrichment time from 24 hours to a few hours.
Method specificity - NIST scientists are developing specific food protein measurement methods and reference materials that support Food Modernization Safety Act compliance by proactively detecting adulterants such as melamine in infant formula and pet food and undeclared allergens, reducing the number of food recalls and risk to consumers, saving over $25 million for the food industry and $25 million in additional health care costs.
Metrological foundation - For over 30 years, NIST has provided measurement services that allow food industry stakeholders to demonstrate analytical capabilities and compliance with regulations, and has served as a resource for addressing emerging challenges.
Additional Information
The NIST Food Safety Workshop, October 28-31, 2019 in Gaithersburg, Maryland, convened more than 100 members of the food safety community from industry, academia, and government agencies including other National Metrological Institutes to discuss the state of the art and critical needs. The outcomes of this workshop are represented in two NIST Special Publications, which are available online. The main report (NIST SP 1251) covers the content from the workshop, including invited presentations, audience questions, and a summary of action items. The complementary report (NIST SP 1252) provides an overview of content from the debrief session attended by representatives from reference material producers and national metrology institutes following the main workshop. 
NIST also supports the efforts of small and medium-sized manufacturers through the Manufacturing Extension Partnership and MEP-Assisted Technology and Technical Resource (MATTR) Program