Drug Analysis - Opioids and Emerging Threats
This program primarily seeks to support the needs of the > 400 publicly funded state, local, and tribal forensic laboratories in the United States. The increased complexity of the analysis needed to keep pace with these emerging threats has resulted in massive backlogs (> 53%), which not only impact law enforcement and legal proceedings, but also affect public health efforts by slowing down the data exchange necessary to monitor drug trends, non-fatal and fatal overdoses, and allocate resources to healthcare systems. 
The Forensic Chemistry Measurement Research Program will focus on addressing the following measurement and operational challenges:
Goal 1: Develop Tools for Improving Workflow Efficiency to Reduce Case Backlog (Operational Challenge): In many forensic chemistry disciplines, especially seized drug analysis, case backlogs and case turnaround times are major concerns.  To address this challenge, we will work with practicing forensic laboratories to develop and implement more effective and higher throughput workflows, methods, and techniques.
Goal 2: Increase Confidence in Drug Compound Identification (Metrology Challenge): Compound identification can be difficult in seized drug analysis, especially for synthetic drugs. The rapid influx of novel psychoactive substances continues to burden the community and presents issues for seized drug analysis with definitive compound identification, isomer differentiation, and necessary sensitivity requirements. These issues are exacerbated by the lack of timely reference materials or data. Similarly, an overall need for seized drug analysis is the establishment of criteria necessary for the positive and, as important, negative identification of a sample. To assist in addressing these needs, tools, datasets, and test materials that have practical utility and can be defended in a legal setting need to be created for both screening and confirmatory techniques.
Goal 3: Expand Data Access, Outreach, and Exchange (Metrology Challenge): While the program has been successful to date in establishing relationships with several forensic laboratories, additional outreach would be greatly beneficial. Two ways to increase the visibility of the program in the community are to make the results of our research more readily accessible and work with the community as a whole to better understand and quantify the challenges they are facing.
Goal 4: Study Safe and Effective Evidence Handling (Metrology and Operational Challenge): One of the major takeaways from the drug background studies that have been completed by our Division in recent years is the need to better understand the role of evidence handling on drug background levels and potential personnel exposure. Through this work several common handling processes have been identified as major contributors to elevated background levels and now research needs to occur to establish alternative approaches that cause less aerosolization and dispersion of material, thereby lowering background and exposure risks.
Goal 5: Lay Groundwork for Program Expansion (Other Forensic Disciplines & Training Center): Much of the framework that has been, and will continue to be, created supports the current primary emphasis of seized drug analysis. Due to the similarity in challenges, this framework can be leveraged and adapted to other forensic chemistry disciplines. Additionally, given the unique position of NIST and the collaborative nature of the research to date, the ability to expand the impact of the program beyond collaborating laboratories should be leveraged. While it will take well over three years to fully realize these potential opportunities, initial steps should be taken to position the program to expand and adapt.
The broad application of NIST measurement tools to drug analysis supports: 1) drug interdiction efforts by law enforcement, 2) enhanced utilization of valid analytical protocols by forensic laboratories, and 3) more timely and accurate data exchange with public health officials. The impact of this work is realized when NIST tools are adopted and adapted into practice by operational laboratories. The NIST Forensic Chemistry Measurement Research Program leads the field in meeting the challenges of key stakeholders through collaboration and partnerships with the forensic community.
Key Stakeholders
NIST – Internal

NIST Mass Spectrometry Data Center 
NIST Statistical Engineer Division 
NIST Analytical Chemistry Division 

State Laboratories

Maryland State Police – Forensic Sciences Division

Virginia Department of Forensic Science

Harris County Institute of Forensic Sciences

Federal Laboratories

Customs & Border Protection INTERDICT Laboratory

Homeland Security Investigations Forensic Laboratory

U.S. Army CCDC Chemical Biological Center

Drug Enforcement Agency, Special Testing Laboratory

Defense Forensic Science Center (DOD)

US FDA Forensic Chemistry Center

Washington/Baltimore High Intensity Drug Trafficking Area Program (HIDTA)

CDC Emergency Response Branch

Nonprofit Organizations  

Forensic Technology Center of Excellence, Research Triangle Institute (RTI)

Academia

West Virginia University, Department of Forensic & Investigative Science

Sam Houston State University

Towson University

International Laboratories
Other Forensic Projects
The goal of this work is to assist forensic laboratories in the adoption and implementation of ambient ionization mass spectrometry (AI-MS) techniques, such as DART-MS, by providing the community with a suite of methods, software tools, and resources.  These include databases, mass spectral search tools, analytical methods, and example validation documents.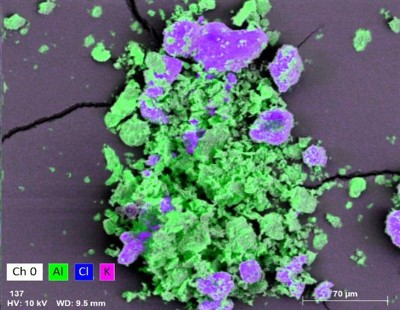 The goal of this work is to enhance measurement science capabilities and address measurement science challenges present in the analysis of fire debris and explosives.  This includes developing objective approaches to optimize and validate analytical processes.  A major challenge addressed in this area is detection of trace homemade explosive residues. This includes developing a better understanding of how these compounds persist in the environment and methods for collection and preservation.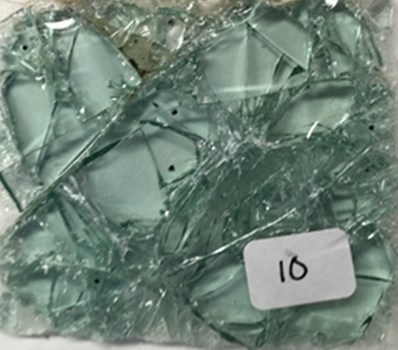 The goal of this work is to improve the field of glass evidence analysis by developing new matrix-matched glass standards and by evaluating more objective approaches to evidence interpretation, such as the likelihood ratio. The latter will be accomplished through the development of glass databases that may be used to assign a significance to an association or exclusion in forensic casework. This work utilizes the two elemental analysis techniques (µ-XRF and LA-ICP-MS) that are commonly used by forensic glass analysts.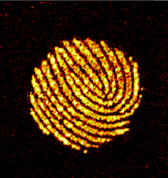 The goal of this work is to leverage the wealth of chemical information present in fingerprint deposits for novel forensic applications.  This includes understanding the role and presence of both endogenous and exogenous components, the chemical and physical processes that fingerprints undergo, and development of standards to address the needs of traditional fingerprint development.
Toxicology represents a new focus area for the Division. The goal of this work is to compliment traditional toxicology research with development of measurement tools and platforms necessary for rapid screening of toxicological samples. This is enabled by leveraging existing expertise in ambient ionization mass spectrometry. 
Postdoctoral Opportunities
Several postdoctoral opportunities are available for forensics related projects through the NIST NRC Postdoctoral Research Associateships Program. These are listed below.