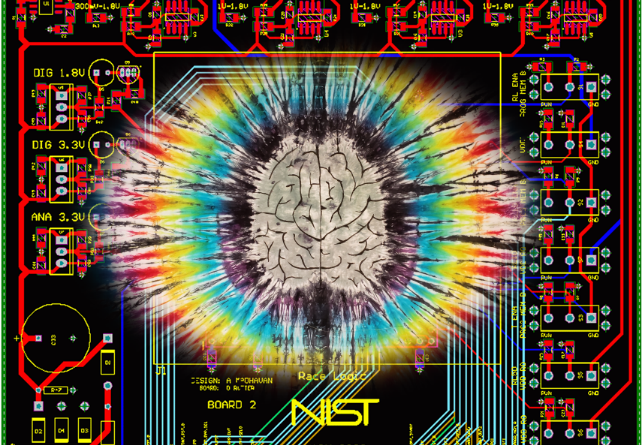 The Alternative Computing Group's program in neuromorphic computing and hardware for artificial intelligence has projects ranging from detailed measurements in resistive switching devices to developing CMOS platforms for comprehensive neuromorphic measurements with ReRAM and other devices such as magnetic tunnel junctions. We also have a strong theoretical effort where we are investigating new architectures and algorithms involving, for example, stochastic computing with MTJs or time-based encoding.  Ongoing opportunities exist for a recent PhD in physics, electrical engineering, or a related field to join this exciting new research program as a postdoctoral associate working on any of the current activities.  
We are particularly interested in candidates with strong VLSI design skills and/or experience in device fabrication.  NIST has a well-equipped NanoFab, where ReRAM and other devices can be added in BEOL processes on regular CMOS tape-outs that we obtain from foundries.  We are also interested in candidates with cross-disciplinary theoretical skills interested in working at the intersection of device physics, neuroscience, computer architecture, and algorithm development.
Interested candidates should send a recent CV to AltComp [at] nist.gov (AltComp[at]nist[dot]gov).