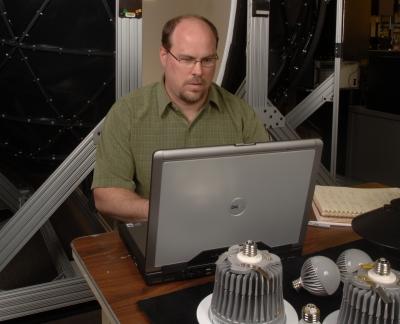 The Energy Efficient Lighting Products (EEL) Laboratory Accreditation Program (LAP) was established by the National Voluntary Laboratory Accreditation Program (NVLAP) in 1991 at the request of the National Electrical Manufacturers Association (NEMA) to accredit laboratories that perform certain types of lamp and luminaire testing. The program has evolved to support EPA ENERGY STAR® and Department of Energy (DoE) lighting efficiency programs. NVLAP is recognized by the EPA as an ENERGY STAR® testing laboratory accrediting body (AB) and by DoE as a CALiPER accrediting body.
For information on the requirements of accreditation see NIST Handbook 150 which contains the general requirements for accreditation of laboratories. In addition, NIST Handbook 150-1 contains specific requirements for energy efficient lighting laboratories.
Proficiency Testing Requirements
Laboratories applying for IES LM-79 accreditation must participate in NIST solid state lighting proficiency testing. Testing must be successfully completed before IES LM-79 will be added to the scope of accreditation. Laboratories applying for IES LM-79 accreditation will be invoiced $3,350 US for the cost of enrollment in Round 2. 
Requirements Documents
References and Information