BALTIMORE—Noting that "this public-private partnership generates $1 billion per year in economic impact," U.S. Secretary of Commerce Wilbur Ross presented four U.S. organizations on April 2, 2017, with the Malcolm Baldrige National Quality Award, the nation's only presidential award for performance excellence and innovation.
The four honorees are:
"This year's recipients each exemplify the very best this country has to offer," said Ross.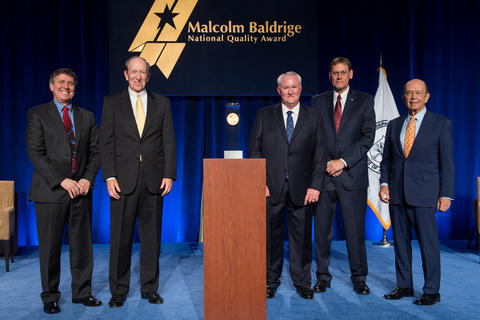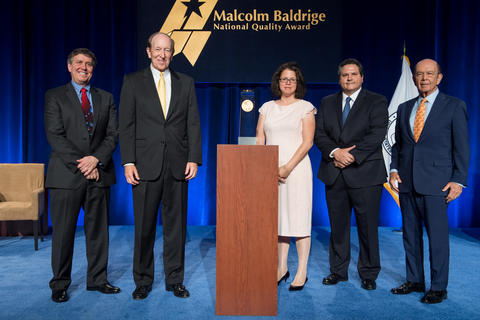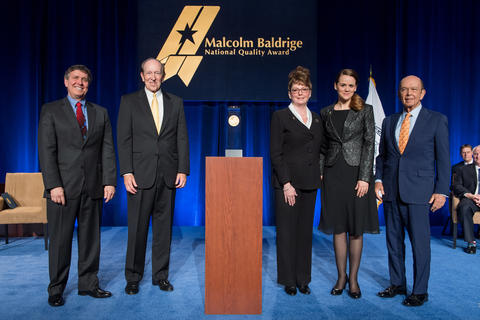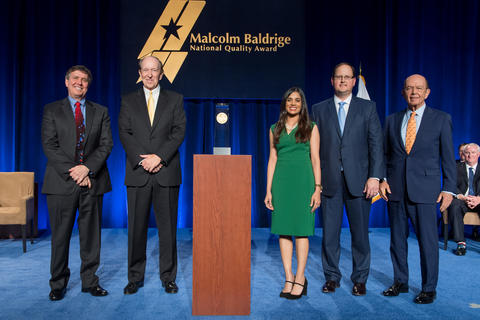 Chairman of The Foundation for the Malcolm Baldrige National Quality Award George Benson also announced at the ceremony the official launch of the new Baldrige Cybersecurity Excellence Builder. The 32-page guide is a voluntary self-assessment tool organizations can use to better understand how to manage cybersecurity risks. Using concepts first presented in the widely adopted NIST Cybersecurity Framework, the booklet includes a series of questions organizations can answer to evaluate their cybersecurity approaches and systems. The tool also helps organizations continually improve and measure the effectiveness of their cybersecurity efforts.
Named after Malcolm Baldrige, the 26th Secretary of Commerce, the Baldrige Award was established by Congress in 1987 to enhance the competitiveness and performance of U.S. businesses. Eligibility for the award was expanded in 1998 to include education and health care, and again in 2007 to include nonprofit organizations.
The Baldrige Performance Excellence Program, managed by the National Institute of Standards and Technology (NIST) in conjunction with the private sector, raises awareness about the importance of performance excellence in driving the U.S. and global economy; provides organizational assessments, training, tools and criteria; educates leaders in businesses, schools, health care organizations and government and nonprofit organizations; shares the best practices of national role models; and recognizes those role models with the Baldrige Award.
Since the first group was recognized in 1988, 113 Baldrige Awards have been presented to 106 organizations (including seven repeat recipients). For more information, visit the Baldrige Performance Excellence Program website.
A recording of the live event appears on the NIST Facebook feed.
Remarks by the four 2016 Baldrige Award recipients:
As a non-regulatory agency of the Commerce Department, NIST promotes U.S. innovation and industrial competitiveness by advancing measurement science, standards and technology in ways that enhance economic security and improve our quality of life. To learn more about NIST, visit www.nist.gov.