Organic Chemical Measurement Science Group
The Organic Chemical Measurement Science Group is responsible for developing, critically evaluating, and applying liquid chromatographic, gas chromatographic, and mass spectrometric techniques for the identification and measurement of organic species in a variety of matrices.
Efforts are directed toward applications in clinical chemistry, environmental chemistry, food and nutrition, and forensics and homeland security, and include sample types such as tissues and biological fluids, air particulate matter and sediments, foods and dietary supplements, energetic materials, and pure substances (i.e., reference standards). Measurement services are provided through the development of definitive and reference methods, Standard Reference Materials (SRMs), and quality assurance programs.
OTHER PROGRAMS/PROJECTS
BLOGS
Awards
Michael Nelson and Katrice Lippa, together with NIST colleagues Brian Lang, Jason Waters and Blaza Toman, received the Cooperation on International Traceability in Analytical Chemistry (CITAC) Best Paper Award for 2018 for their work on "A New Realization of SI for Organic Chemical Measurement: NIST PS1 Primary Standard for Quantitative NMR (Benzoic Acid)".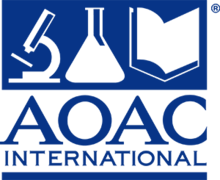 Analytical Science Leaders Honored at AOAC INTERNATIONAL Annual Meeting
Featured Videos
Projects and Programs