The Economic Development and Corporate Training division of San Bernardino Community College District specializes in providing grant and contract funded, customized, not-for-credit training to incumbent workers in the Inland Empire region. 
These training programs are provided at little-to-no cost to qualified employers/individuals. Our advanced skills training programs are designed to foster employee company advancement, and develop workforce skills, thus enhancing companies' competitive edge in a global economy.
Our professional experts and contractors train on-site at the employer location or at our San Bernardino Professional Development Center. We have hundreds of different technical and soft skill topics and are specialists at customizing the training to meet individual company and workforce needs.
Member of California's Manufacturing Network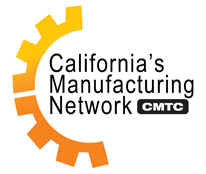 California's Manufacturing Network, formed and managed by CMTC, provides a broad range of technical assistance services and resources to manufacturers throughout California.  It is a collaboration of more than 25 manufacturing-focused partners who assist CMTC in delivering a statewide Manufacturing Extension Partnership program. 
California's Manufacturing Network serves more than 1,200 manufacturers annually, generating significant positive financial impacts for our clients and for the public good in California.  The Network measures its performance via third party administered client surveys which quantify satisfaction and impact.