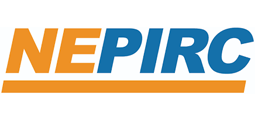 NEPIRC is a not-for-profit organization that has been providing world-class professional services exclusively to manufacturers throughout northeastern and northern Pennsylvania since 1988. NEPIRC works with manufacturing clients on consultative engagements designed to address their unique challenges and maximize their profitability. NEPIRC's staff of professional business advisors and highly-qualified specialists design customized solutions for NEPIRC clients that enable them to adopt industry best practices, implement next generation manufacturing strategies, achieve profitable growth, successfully enter new markets and innovate new products and, ultimately, achieve profitability levels that exceed industry benchmarks.
NEPIRC is one of seven Industrial Resource Centers that collectively serve all manufacturers throughout Pennsylvania and is part of the MEP National Network™, a unique public-private partnership that delivers comprehensive, proven solutions to U.S. manufacturers, fueling growth and advancing U.S. manufacturing. Focused on helping small and medium-sized manufacturers generate business results and thrive in today's technology-driven economy, the MEP National Network™ comprises the National Institute of Standards and Technology's Manufacturing Extension Partnership (NIST MEP), 51 MEP Centers located in all 50 states and Puerto Rico, and its 1,300 trusted advisors and experts at nearly 600 MEP service locations, providing any U.S. manufacturer with access to resources they need to succeed.
NEPIRC is led by a Board of Directors consisting predominantly of regional manufacturing executives and consistently strives to bring services comparable to those of marquee consulting firms such as KMPG, Deloitte, Boston Consulting and McKinsey to the often-overlooked small and mid-sized manufacturer market.
NEPIRC's primary services focus on Business Growth, Operational Excellence, Industry Certifications, Leadership Development and Business Strategy and Development.
Quality Policy
NEPIRC is committed to improving the competitiveness of its clients in the local, national and international marketplace. To ensure the achievement of this commitment, NEPIRC provides services which meet customer and regulatory requirements and establishes and reviews quality objectives as a means of continual improvement and customer satisfaction.