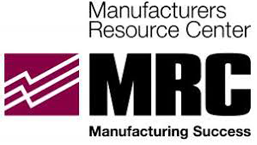 For over 25 years, Manufacturers Resource Center (MRC) has helped small and mid-sized manufacturers become more competitive, adopt lean and agile processes, strategically grow their companies and invest more effectively in their existing human capital.
MRC provides far more than certifications and funding assistance. We offer job creators access to specialized coaching, mentorship and a variety of business and marketing assistance normally outside the reach of most manufacturers.
Our true value comes from our vast network of economic and strategic partners, our years of experience and our flexibility in scope and type of service.
MRC provides access.
MRC partners with leading consultants and strategists to offer local manufacturers world-class assistance – bypassing the typical barriers to entry. Our goal is to connect companies in MRC's service area with the best help that their budget permits.
Through our partnerships, we are able to bring the horsepower of the best-in-breed experts to you. Imagine having access to the second-largest technology institute in the world, a corps of ex-Toyota executives trained under the best Lean practitioners in the world or world-renowned business strategy groups. MRC makes it possible.
MRC provides expertise.
No matter what's happening with your business, MRC has probably seen it. We know the problems that keep CEOs up at night, and we know how to help solve them. Our staff has more than 100 years of combined experience working side-by-side with business owners to evaluate, strategize, discover and implement solutions that address both strategic growth needs and organizational transformation.
MRC provides breadth of services.
MRC breaks down the barriers that prohibit manufacturers from realizing their full potential. Our proven tactics and methods can help nearly any company at nearly any stage of its evolution. Whatever the hurdle – going green, becoming lean, entering new markets, rebranding the company – MRC can help you clear it.