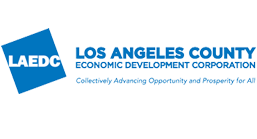 Los Angeles County Economic Development Corp (LAEDC), a 501c3 non-profit, is dedicated to advancing economic opportunity and prosperity for the residents of Los Angeles County by creating an environment where companies can grow and create jobs.  LAEDC's 38 years of leadership in research, economic growth strategies, initiatives and programs bring together stakeholders and civic stewards who want to make a positive difference for the future of the greater Los Angeles County economy.
Since 1996, LAEDC's highly-skilled Business Assistance Program team has offered confidential, no-cost, one-on-one business consulting to large, medium and small, domestic and international businesses across all industry sectors.  LAEDC helps businesses overcome challenges to be more competitive, expand, create jobs and investment.  LAEDC assists with expedited permitting, workforce development, tax incentives, access to capital, site selection, cost containment, business resilience and more.
Member of California's Manufacturing Network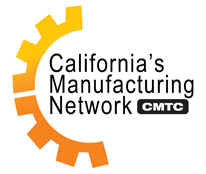 California's Manufacturing Network, formed and managed by CMTC, provides a broad range of technical assistance services and resources to manufacturers throughout California.  It is a collaboration of more than 25 manufacturing-focused partners who assist CMTC in delivering a statewide Manufacturing Extension Partnership program. 
California's Manufacturing Network serves more than 1,200 manufacturers annually, generating significant positive financial impacts for our clients and for the public good in California.  The Network measures its performance via third party administered client surveys which quantify satisfaction and impact.