On October 23, 2018, Jackie Beede passed away, in the comfort of her home and family. She fought a two-year battle with cancer and many years of illness and pain, always with optimism. She made the decision in mid-September that she was no longer prolonging life but prolonging death and that she would die at home with the same courage and clarity that she brought to life and to the people and work she loved. I will miss her "fierce dedication to doing what is right" (her words and my sense of her core value), her counsel, and her friendship. She meant a lot to the Baldrige Program, the Baldrige community, and to me personally. Her physical presence is gone, but the lessons she taught us in life and while courageously approaching death will serve us all well for many years to come.
I first met Jackie when she worked for Texas Instruments in the 1990s. While those roots are in big business manufacturing, her time and love was helping small businesses. And it was her small business understanding that was very helpful to the Baldrige Program. She was my personal mentor on the unique challenges that small businesses face. That mentoring led to the first document the Baldrige Program produced for our volunteer examiners on Considerations for Reviewing Small Businesses. An updated version of this document is still a guidance document used by the Program today, although it is now focused on small organizations broadly.
Jackie served as a Baldrige examiner, judge, and alumni examiner over a period that spanned more than two decades. In addition to these "official" roles, she led two case study writing teams, participated on many site visit teams, and in 2016, when travel was difficult for her, participated on the team that did the assessment and wrote the case study scorebook for examiner training.
Just a few words about the case study writing teams Jackie led. Not only is case study writing a difficult undertaking that few people participate in even once, but the two teams she led produced landmark case studies, a small business called Landmark Dining and our first government agency case study, NuGrain Laboratories, a research laboratory in the U.S. Department of Agriculture. Creating a plausible, fictitious organization is very tough; creating one for a government agency where we did not have the history of experience the Program had with business, health care, and education organizations was a monumental feat. But not too big a challenge for Jackie to willingly take on! And Jackie when you look down on us, you can still see me proudly displaying the Landmark Dining jacket you gave to everyone who worked on that 2005 case study. While not being an official part of that case study writing team, I beamed with pride when you considered my contributions worthy of a jacket. You always knew how to make other people feel special.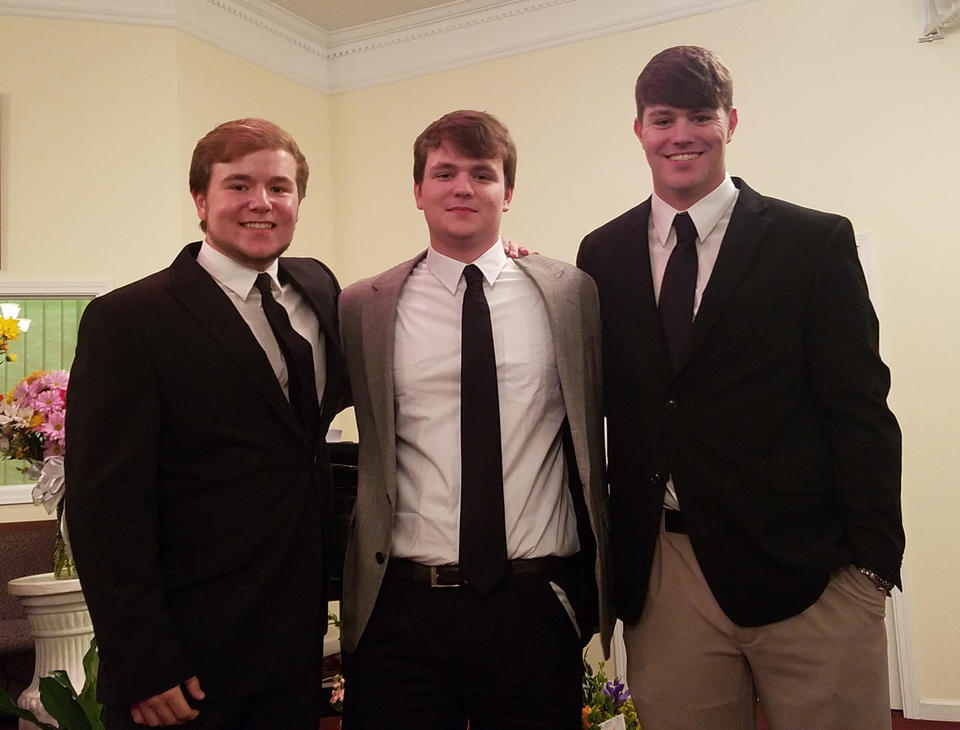 For Jackie, Baldrige was a family thing. Not only was the Baldrige community her extended family, but her husband Bruce also served as an examiner. And I can remember one year when her toddler son, Russell (now a high school senior), came along to Maryland for examiner training. He entertained us all running up and down the corridor at the end of the week when her family picked Jackie up to go home. I also remember several years ago, Jackie walking down the hall to the NIST cafeteria with me, using a cane and clearly in pain, but smiling and engaging in conversation about how lucky and pleased she was to be educating the next generation of Baldrige examiners by sharing her knowledge and wealth of experience. Of course, being Jackie, she just referred to it as sharing with newer examiners. 
Jackie's long-time friend and fellow Baldrige examiner, Denise Haynes, shared with me information from letters Jackie wrote each of her sons and her husband shortly before she passed away. While individualized, the letters had five suggestions in common:
Identify and focus on what is important.
Keep your sense of humor.
Remember, it's not always about you (editorial comment - Jackie never made it about her, she was always helping others).
Have no regrets.
Have a dear friend.
These five suggestions define the way Jackie lived her life. And I am proud that I was one of her friends. One of Jackie's phrases was "Baldrige makes the world a better place." As Denise states, "Jackie really wanted to make the world a better place, one person at a time, one organization at a time, one community at a time. And the Baldrige framework was her platform for that."
Jackie certainly made my world a better place. My dear friend, Jackie, I will miss you and your ever-smiling face. You are one of my heroes. May you rest in the peace you so richly deserve.