February 2017
OSAC Promotes Hundreds of Forensic Science Standards, Guidelines, and other Documents During 2017 OSAC Public Status Reports & Open Discussions | Message from the OSAC Affairs Director | Standards Developing Organization (SDO) News | Status of Standards and Guidelines Recommended for Inclusion on the OSAC Registry | Research & Development Needs | On the Horizon | NIST Activities 
The Organization of Scientific Area Committees for Forensic Science (OSAC) held the 3rd Annual Public Status Reports & Open Discussions sessions at the American Academy of Forensic Sciences (AAFS) in New Orleans, LA on February 13-14, 2017. At the public meeting the five Scientific Area Committee chairs and 25 Subcommittee Chairs presented their units' progress to the public, and solicited open discussion on topics presented. NIST partnered with the National Institute of Justice's (NIJ) Forensic Technology Center of Excellence operated by RTI International to broadcast this event to all interested stakeholders. The webcasts and PowerPoint presentations are available for public viewing on the NIST OSAC website.
OSAC presenters reported on hundreds of forensic science standards, guidelines, and other documents that are in various stages of analysis, development, or promotion by the OSAC. Of particular note was that over the past year, OSAC submitted 23 brand new documents or concepts to Standards Developing Organizations (SDOs), and expect to submit another 12 by April 2017. One document has already been further developed and will soon be published by the SDO: The American Dental Association (ADA) Technical Report 1088 for Human Identification by Comparative Dental Analysis. Other documents that OSAC has contributed to are now available for public comment in the SDO, such as the Standard Practices for Measurement Traceability in Forensic Toxicology from the AAFS Academy Standards Board (ASB). Further specifics on these projects are available in the Message from the OSAC Affairs Director, as well as in the individual webcasts.
Presentations opened with the Digital/Multimedia Scientific Area Committee (SAC). Dr. Richard Vorder Bruegge, SAC chair, spoke about foundational concepts of the Digital/Multimedia Scientific Area Committee, such as accreditation, terminology, validation, and conclusion scales. He noted that while many stakeholders are involved in this consensus process, consensus is possible, given that four standards have been placed on the OSAC Registry to date. Within the Digital/Multimedia SAC, four subcommittee chairs or their designees presented including Digital Evidence led by James Darnell, Facial Identification led by Lora Sims, Speaker Recognition led by Joseph Campbell (but briefed by John Hansen), and Video/Imaging Technology & Analysis (VITAL) led by Carl Kriigel.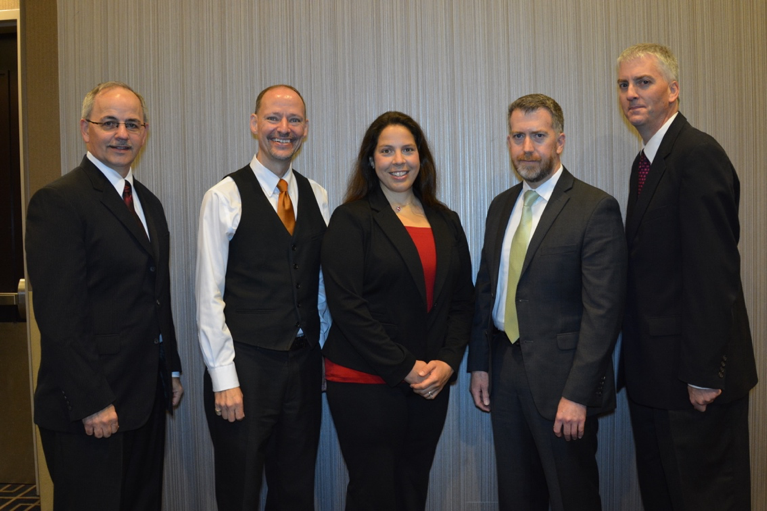 The next focus was on the Biology/DNA Scientific Area Committee. Dr. George Herrin, SAC chair, discussed the goal of developing standards and guidelines that facilitate analyses of biological evidence using scientifically rigorous methods that are consistent among and within laboratories. He noted that this SAC is trying to keep their standards short and modular so that as the science is adjusted, the standards can also be easily adjusted along with them—and that they have prioritized efforts to place focus on method validation and training standards first. 
"If your methods are not validated it does not do you any good as to how well you have written the method." -- Dr. George Herrin
Within the Biology/DNA SAC are three subcommittees: Biological Methods led by Kimberly Murga, Biological Data Interpretation led by Robyn Ragsdale, and Wildlife Forensics led by Kim Frazier.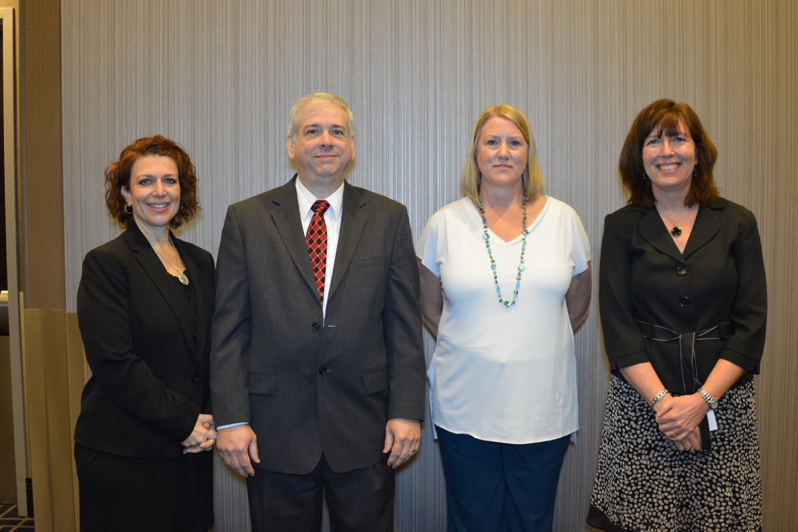 Dr. Greg Davis heads the Crime Scene/Death Investigation SAC. He discussed the various subcommittees, the distinctions, and the disparities between backgrounds and specialties in this umbrella of subcommittees. He also emphasized that taking multiple viewpoints into account is what is going to lead to a fuller and richer framework for good training and laboratory techniques, and the OSAC should not try to run a marathon at a sprint pace.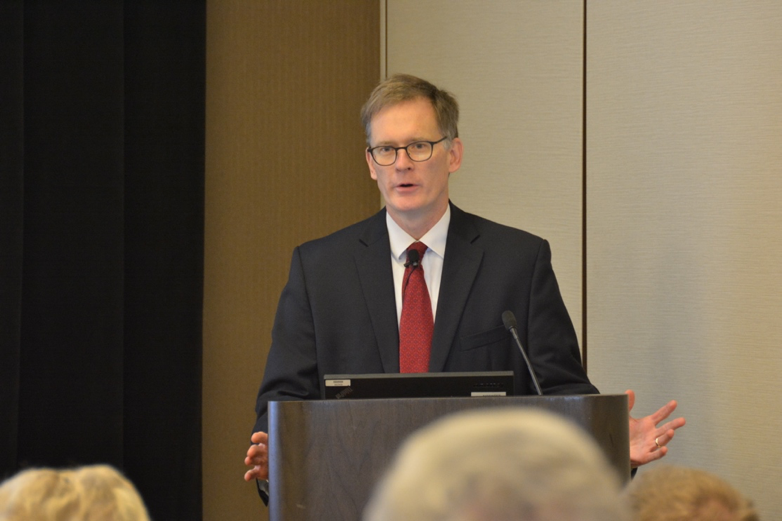 Within the Crime Scene/Death Investigation SAC are seven subcommittees: Anthropology led by Thomas Holland (but briefed by Diane France), Crime Scene Investigation led by Marilyn Miller, Disaster Victim Identification led by Jason Wiersema, Dogs and Sensors led by Kenneth Furton, Fire and Explosion led by Craig Beyler (but briefed by John Lentini), Medicolegal Death Investigation led by J. Keith Pinckard, and Odontology led by Robert Barsley.
Austin Hicklin, chair of the Physics/Pattern Interpretation SAC, noted that the OSAC is continuing to improve upon the work of the Scientific Working Groups (SWGs), by: 1) having a more powerful and unified voice in making recommendations, 2) better enforceability, 3) better coordination among disciplines, and 4) a broader basis for input and review. The Physics/Pattern Interpretation SAC is currently working on conclusions and terminology as its main focus. Within the Physics/Pattern Interpretation SAC are five subcommittees: Bloodstain Pattern Analysis led by Toby Wolson (but briefed by Peter Valentin), Firearms and Toolmarks led by Andy Smith, Footwear and Tire led by Matt Johnson, Forensic Document Examination led by Rigo Vargas, and Friction Ridge led by Melissa Gische.
Jose Almirall introduced the Chemistry/Instrumental Analysis SAC, and explained that the aims are to recognize existing standards for chemistry, and to help develop new ones. The Chemistry/Instrumental Analysis SAC is currently contributing to 61 documents (35 existing and 26 new) and has identified 17 new Research and Development needs.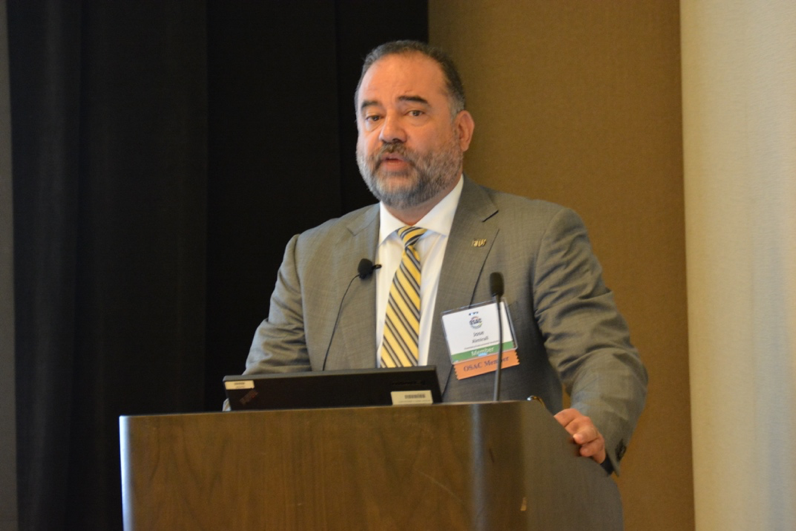 Within the Chemistry/Instrumental Analysis SAC are six subcommittees: Fire Debris and Explosives led by Vincent Desiderio, Geological Materials led by Andy Bowen, Gunshot Residue led by Michael Martinez (but briefed by Carol Crowe), Materials (Trace) led by Susan Gross, Seized Drugs led by Sandra Rodriguez-Cruz, and Toxicology led by Marc LeBeau.
Throughout the two days, many participants reported a new understanding of the time it will take for the OSAC to reach maximum impact, acknowledging that they now understand that OSAC efforts will take many years. A common hurdle experienced by the committees is managing the dynamics of both internal and external stakeholders, and making sure all voices are heard. The end goal is a document that contains good scientific principles, and that was also developed through consensus. As Carl Kriigel, the chair of the VITAL subcommittee noted, "good forensic science is worth the effort."
---
Over the two-day meeting in New Orleans, the enormous contributions from OSAC members and affiliates were immediately obvious to all who attended and to those watching the webcast.  Although we have four standards on the OSAC Registry, it is easy to underestimate the incredible amount of work in progress and the huge effort our volunteer members have contributed. The 23 work items handed over to the SDOs over the past year (and the 12 that will follow in the next couple of months) constitute a tremendous testament to the fabulous work being done by the OSAC membership and affiliates. 
Some of the event's discussion points echoed last year's important themes (such as the need to continually place focus on technical merit, and the need to consider the influence of bias on stated opinions and conclusions), but some new discussion topics and nuances also emerged:
Some Subcommittee Chairs reported on the various ways they intend to address error and error management in standards. For example, the Digital Evidence subcommittee noted that they are focusing on training and yearly proficiency exams, as well as tested and validated tools and processes, to reduce examiner error.
Some Subcommittees reported continued efforts to address cognitive bias. For example, the Disaster and Victim Identification subcommittee noted that one of the Research & Development Needs they posted was seeking more information related to cognitive bias, particularly to assess whether/where it exists in disaster victim identification, and to solicit specific ideas for mitigation strategies in this space.
Various OSAC Subcommittees, including Biological Data and Reporting, Wildlife Forensics, Disaster Victim Identification, Friction Ridge, Toxicology, Facial Identification, Forensic Document Examination, and Odontology Subcommittees, reported that they recently submitted documents or document concepts to Standards Developing Organizations (SDOs) for further development, such as to the Academy Standards Board (ASB), the American Dental Association (ADA), and ASTM International. Of the 23 documents or concept submissions produced by the OSAC over this past year, one has been subsequently published: ADA TR 1088 for Human Identification by Comparative Dental Analysis.
Additional OSAC Subcommittees including Dogs and Sensors, Medicolegal Death Investigation, Materials/Trace, and Footwear and Tire, reported that that they plan to submit another 12 new documents to SDOs in the near term (potentially by April 2017).
International guests from a variety of countries including Australia, Canada, France, Germany, the Netherlands, South Africa, and the United Kingdom have contributed to the OSAC over the past year. Their contributions are greatly appreciated by all.
OSAC currently has over 2400 applications to participate, has 565 current members, and 266 Affiliates. Many chairs noted the term expirations in October and noted that they are still seeking new applicants. Please submit an OSAC Application Form to get involved.
Thank you again to OSAC members and affiliates for your time and contributions, and thank you to all others who have been following the OSAC program's activities.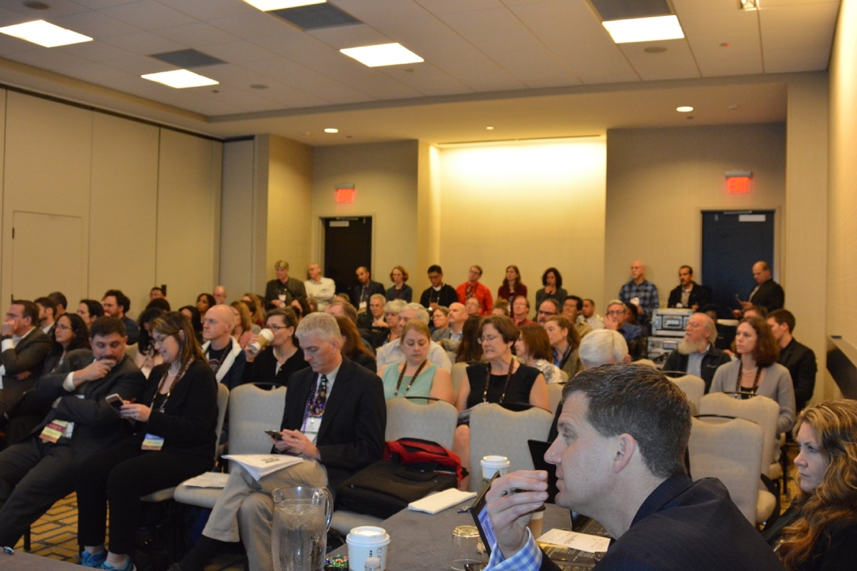 ---
This section describes SDO activities relevant to OSAC and the forensic science community.
The American Academy of Forensic Sciences (AAFS) American Standards Board (ASB) Recent Activity
ASB has announced the preliminary development stage of new documents* in the February 10, 2107 issue of the ANSI Standards Action publication. See page 16 for information on the ASB's Project Initiation Notification System (PINS). 
BSR/ASB BPR 021-201x, Guideline for the Preparation of Test Impression from Footwear and Tires (new standard)
Stakeholders: Footwear and tire examination/comparison method professionals.
Project Need: Providing a guideline for footwear and tire examiners when recording test impressions for use in casework.
This Guideline was developed to provide forensic footwear and tire impression examiners guidance in the preparation of two- and three- dimensional test impressions from footwear and tires. The methods included in this guideline are not all inclusive and may not cover all aspects of unusual or uncommon conditions.
ASTM Committee E30 on Forensic Sciences Recent Activity
The following work items are underway:
E30.01 Criminalistics
ASTM WK57479 - Standard Guide for Using Scanning Electron Microscopy/X-Ray Spectrometry in Forensic Paint Examinations Revision of E2809 – 13
E30.11 Interdisciplinary Forensic Science Standards
ASTM WK57819 - Standard Practice for Evaluation of Scientific or Technical Data Revision of E678 - 07(2013)
ISO Technical Committee (TC) 272 - Forensic Science
The following work items are underway:
ISO/CD 20962 Forensic Sciences – Vocabulary (LINK EXPIRED)
ISO/CD 21043-1 Forensic Analysis -- Part 1: Recognition, recording, recovering, transport and storage of material
---
The aim of the Organization of Scientific Area Committees for Forensic Science (OSAC) is to identify and promote technically sound, consensus-based, fit-for-purpose documentary standards that are based on sound scientific principles. This is achieved through the OSAC Registry. A standard or guideline that is posted on the Registry demonstrates that the methods it contains have been assessed to be valid by forensic practitioners, academic researchers, measurement scientists, and statisticians through a consensus development process that allows participation and comment from all relevant stakeholders.
Below is a listing of standards or guidelines that are under consideration for the OSAC Registry, along with their status in the approval process.
Standards Documents Open for Public Comment
The intent of the public comment period is to collect public opinion on inclusion of the standard to the OSAC Registry (OSAC is not soliciting potential revisions to the documents themselves.)
There is nothing available for Public Comment at this time.
Standards Documents in Public Comment Adjudication Phase
Public comment period is closed for the following standards/guidelines as OSAC units review and adjudicate comments received.
ASTM E2388-11 Standard Guide for Minimum Training Requirements for Forensic Document Examiners (for consideration as an OSAC Standard)
This guide may not cover all aspects of training for the topics addressed or for unusual or uncommon examinations.
ASTM E2451-13 Standard Practice for Preserving Ignitable Liquids and Ignitable Liquid Residue Extracts from Fire Debris Samples (for consideration as an OSAC Guideline)
This practice describes procedures for preserving residues of ignitable liquids in extracts obtained from fire debris samples and questioned ignitable liquid samples.
Standards Documents at SAC for Vote
There are no standards documents at the SAC for vote at this time.
Standards Documents at FSSB for Vote
There are no standards documents at the FSSB for vote at this time.
Standards Documents in the Appeals Phase
The public appeals phase is open for the following standard. Appeals may only be submitted by individuals or groups that submitted a comment during the open public comment phase that believe their comment was not properly adjudicated. Submitted appeals must relate to the comment adjudication process, not technical issues.
ASTM E2548-11e1 Standard Guide for Sampling Seized Drugs for Qualitative and Quantitative Analysis (for consideration as an OSAC Standard)
This guide covers minimum considerations for sampling of seized drugs for qualitative and quantitative analysis.
ISO/IEC 17020:2012 Requirements for the Operation of Various Types of Bodies Performing Inspection (for consideration as an OSAC Standard)
ISO/IEC 17020:2012 specifies requirements for the competence of bodies performing inspection and for the impartiality and consistency of their inspection activities. It applies to inspection bodies of type A, B or C, as defined in ISO/IEC 17020:2012, and it applies to any stage of inspection.
The status of standards documents that are under consideration for the OSAC Registry can also be found on the Status of Standards Documents OSAC webpage.
---
One of the OSAC's activities is to inform the forensic science community of research needs that are uncovered during the OSAC's standards development activities. These research needs recommendations may be considered by other agencies and organizations when they develop their own agency research needs, and when soliciting funding for forensic science research.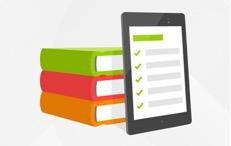 The Crime Scene Investigation Subcommittee has six Research and Development Needs to contribute.
Assessing the Culture of Contextual Bias in Forensic Scene Evidence Collection, Handling, and Processing
Assessment of Level of Personal Protective Equipment (PPE) Required at Crime Scenes
Crime Scene Research: Creation of a Centralized Searchable Database
Decontamination of Crime Scene Equipment
Laboratory Techniques and Technologies at the Crime Scene
Use of Technology for Crime Scene Documentation
Research & Development Needs can be found in greater detail on the NIST OSAC Research and Development Needs webpage.
---
This section describes public and internal OSAC meetings that are on the horizon.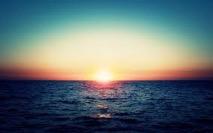 • (Internal OSAC Meeting) March 16-17, 2017 FSSB meeting (Dulles, VA)

• (Internal OSAC Meeting) April 18-21, 2017 Full OSAC meeting (Leesburg, VA)

• (Internal OSAC Meeting) June 1-2, 2017 FSSB meeting (Frankfort, KY)

• (Internal OSAC Meeting) Fall OSAC Meetings, September 25-29, 2017, location to be determined: SAC + Resource Committees, September 25-26; OLSS 2.0 Meeting (FSSB + 24 Subcommittee Chairs), September 27; FSSB Meeting, September 28-29
---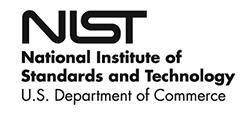 This section details other activities at NIST that may be of interest to OSAC stakeholders.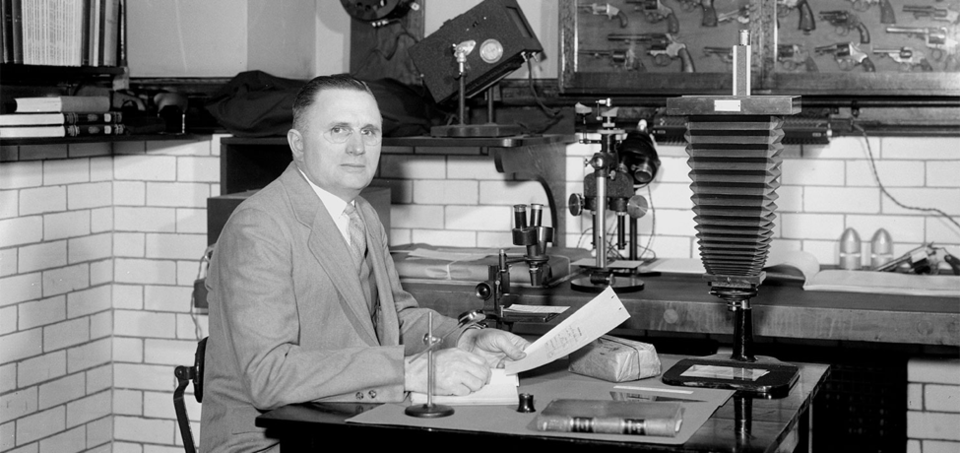 Forensic Science and the Trial of the Century
It was called the Trial of the Century, and it ended almost exactly 82 years ago, on February 13, 1935. On that winter night, the Hunterdon County Courthouse in Flemington, New Jersey, was surrounded by thousands of people awaiting the verdict.