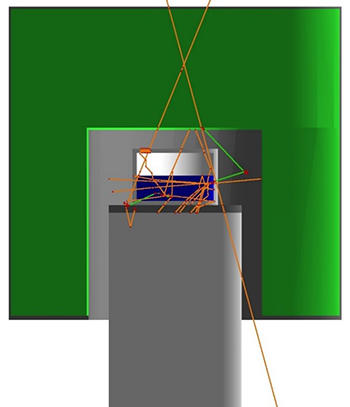 These include: SRM's, calibrations, and proficiency testing. A principle method of primary standardization at NIST is live-timed 4πβ-γ anticoincidence counting (LTAC). Using this technique, researchers at NIST have recently developed standards for nuclear imaging (18F), cancer treatment (223Ra), and nuclear forensics (241Pu/241Am chronometer).
Primary standards for various radionuclides based on LTAC have been submitted to international comparisons and have been found to be in excellent agreement with other national metrology institutes. Furthermore, NIST researchers use these primary standards to calibrate their own secondary instruments, including ionization chambers and γ-ray spectrometers.
Recent work, presented at the International Conference on Radionuclide Metrology and its Applications (ICRM), includes improvement in accuracy by incorporating GEANT4-based Monte Carlo simulations into efficiency extrapolations, as well as the development of a digital electronics chain for list-mode analysis.