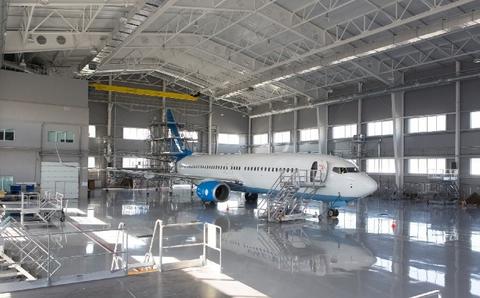 Goal: To support and sustain U.S. leadership in the manufacture of large-scale high-precision products. This goal will be accomplished in part through the creation of a technology roadmap that reflects the current and future technology needs of stakeholders throughout the entire value network.
Background: Large-scale precision manufacturing sectors, in defense, aerospace, shipbuilding, and transportation are critical to the U.S. economy and defense security. A network of suppliers and manufacturers supports these industries. Taken together, this grouping of large-scale products and systems is one of the largest net exporters of U.S.-made goods.
The competitiveness of the industry in the global market depends on understanding which technological innovations can lower production costs, increase productivity, improve product quality, and reduce dependence on costly, less-efficient large-scale machinery.
Approach:  The University of North Carolina at Charlotte, in collaboration with the Coordinate Metrology Society, launched the Consortium for Large-scale Precision Manufacturing Innovation. At the consortium's core are large-scale manufacturers in the defense, aerospace, shipbuilding, and transportation sectors, along with supply-network representatives.
Additional consortium stakeholders included the NC-Manufacturing Extension Partnership and the Brookhaven National Lab. 
Outcome:  The consortium released its technology roadmap to strengthen U.S. industry's leadership in the global marketplace.  The roadmap will help resolve the problems in large-scale precision manufacturing in the U.S. by:
Creating a cross-industry and cross-sector picture of the current state of large-scale precision manufacturing technologies
Identifying common challenges experienced by the large-scale manufacturing sector in operational costs and productivity
Using an ongoing road mapping process to determine future industry technological needs
At the end of the AMTech project, the consortium became a permanent part of the Coordinate Metrology Society. This will ensure the consortium's long-term viability and continue its work on behalf of the large-scale precision manufacturing sector.
Lead: University of North Carolina at Charlotte
Funded Participant: Coordinate Metrology Society
Award Number: 70NANB15H068
Federal Funding: $486,300
Project Duration: 24 months
AMTech Project Manager: Thomas R. Lettieri
More information:  http://precisionpathconsortium.com/precisionpath/