TWO WEEKS AWAY!
Cybersecurity Career Week
October 16-21, 2023
nist.gov/nice/ccw
Cybersecurity Career Week is a campaign to promote the discovery of cybersecurity careers and share resources that increase understanding of the multiple learning pathways that lead to those careers
START PLANNING YOUR AGENDA FOR THE WEEK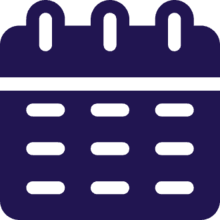 Kick Off Event
Monday, October 16, 2023, at 12:00-1:15pm ET
Join us either in-person or virtually from the US Capitol to discuss solutions to build a skilled and diverse workforce. This second annual Cybersecurity Career Week kickoff event will call attention to the contributions of cybersecurity practitioners and increase public awareness of both the skills and expectations needed to build a cybersecurity workforce. Visit the Kick Off event web page to learn more and register to attend.
US Cyber Team Draft
Monday, October 16, 2023, at 3:30-4:45pm ET (doors open at 2:30pm)
Join us either in-person or virtually from District E in Washington, D.C. as we draft our Season III US Cyber Team, and celebrate Season II athletes! In support of Cybersecurity Career Week the event will also provide information about careers in cybersecurity and showcase cybersecurity games through onsite exhibits. Learn more and register on the Draft Day event web page.
#CyberCareerChat
Tuesday, October 17, 2023, at 3:00-3:30pm ET
Join us on Twitter/X by following the @NISTCyber Twitter handle for an engaging chat that will answer common questions, provide tips and resources from experts, raise awareness, and increase public engagement about cybersecurity careers. Use the unifying hashtags #CyberCareerChat, #CyberCareerWeek, #MyCyberJob, or #ChooseCyber to post and follow along. 
International Tour of Cybersecurity Careers: Stories Told by Current Practitioners
Tuesday, October 17, 2023, at 4:00-4:45pm ET
Join us virtually for a webinar that will feature current practitioners from around the world who will share their own experiences and how they got started in their cybersecurity careers. Visit the event web page to learn more and register. 
NICE Webinar: Cultivating Cybersecurity Leaders - The New Cybersecurity Career Ambassador Program
Wednesday, October 18, 2023, at 2:00-3:00pm ET
Join us virtually as we launch the Cybersecurity Career Ambassador Program, an effort to promote cybersecurity career awareness, exploration, and development by creating a network of volunteers to serve as champions for expanding and diversifying the nation's cybersecurity workforce. This webinar will provide information regarding the Cybersecurity Career Ambassador opportunity, offer general guidance on the role and expectations, and answer questions. Learn more and register on the NICE webinar web page. 
Regional Initiative for Cybersecurity Education (RICET) Conference
Thursday, October 19, 2023, at 1:00-5:00pm ET
Watch the livestream of the RICET Conference, a collaborative effort to build and strengthen a foundation in cybersecurity education, training, and workforce for the Americas. Presentations will be available in English, Spanish, and Portuguese. Find more details about the livestream on the RICET web page. 
There are several other events and activities happening around the globe. Find one to participate in by exploring the event portal online. Add your event by making a commitment in the portal. 
DID YOU KNOW
Did you know that Privacy Compliance is a Work Role performed in some cybersecurity-related careers? That's right! Those who are responsible for developing and overseeing an organization's privacy compliance program and staff, including establishing and managing privacy-related governance, policy, and incident response needs, are indeed part of the cybersecurity workforce! Want to learn more? The NICE Framework Privacy Compliance Work Role has more information about typical tasks someone in this role is responsible for.
---
Cybersecurity Career Week is coordinated by NICE and supported by a community of government, academic, non-profit, and private industry stakeholders. Commercial entities, materials, and resources provided in support of Cybersecurity Career Week may be included in this email or on the nist.gov/nice/ccw website or linked web sites. Such identification is not intended to imply recommendation or endorsement by NIST.