Speakers: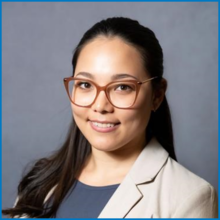 Danielle Santos
Manager of Communications and Operations and Lead for International Engagement
NICE
(Moderator)
Additional speakers to be announced. 
Synopsis: 
In support of Cybersecurity Career Week, this webinar will explore the many different pathways to a career in cybersecurity. We will hear from current practitioners from around the world about their own experiences and how they got started in the field. We will also discuss the skills that are essential for success in cybersecurity, regardless of your background.
Attendees will gain insights on:
The different types of cybersecurity careers

How to break into the cybersecurity field

The challenges and rewards of working in cybersecurity

How to prepare for a career of life-long learning in cybersecurity
---
Resources: