During the summer of 2023, the NIST Physical Measurement Laboratory's (PML) Office of Weights and Measures (OWM) hosted four undergraduate students who were passionate about Science, Technology, Engineering, Arts, and Mathematics (STEAM). Through the Summer Undergraduate Research Fellowship (SURF), Professional Research Experience (PREP) and other programs, NIST collaborates with universities to offer work experience opportunities under the mentorship of a NIST scientist or engineer. Let's hear from OWM student in their own words:
Dinelka Jagoda | School: University of Maryland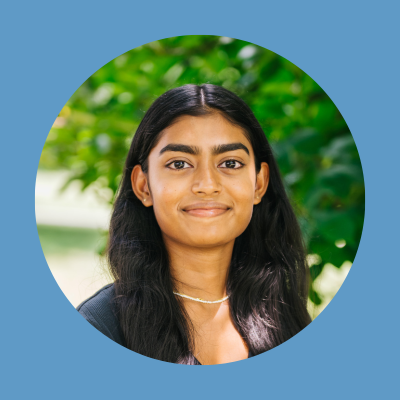 My name is Dinelka Jagoda, and I am a Computer Science major with an upper-level concentration in Art at the University of Maryland, College Park. This summer, I had the incredible opportunity to work within the Office of Weights and Measures (OWM) specifically for the Metric Program, which focuses on K-12 educational materials and resources related to the International System of Units (SI). Under the guidance of my research advisor, Elizabeth Benham, I delved into the world of STEM education, where I gained a profound understanding of the practical applications of SI skills in both academic and everyday contexts. My time at NIST allowed me to contribute to the development and enhancement of various educational resources. One of my significant accomplishments was creating a multi-set card game designed to help students grasp key concepts such as the SI defining constants, base units, derived units with special names, and prefixes. Additionally, I had the privilege of working on content for the Metric Sports webpage, an opportunity to familiarize the students with a diverse range of SI measurements. Furthermore, I collaborated with fellow interns to fill critical gaps in website content and had the honor of contributing to the NCSL International Workshop & Symposium by designing an informative poster about the OWM office. This internship experience was a transformative journey that expanded my skill set and ignited new passions. I discovered the joy of aiding fellow students in their educational journeys and engaging in formal design work.
Arghavan (Angie) Tehrani | School: Montgomery College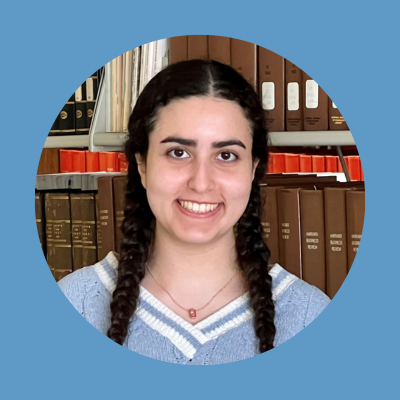 My name is Angie Tehrani and I am a student at Montgomery College studying to get my General Studies STEM associates. During my time at NIST, I worked at the Office of Weights and Measures Metric Program alongside my mentor, Elizabeth Benham. I have worked on many different projects during my internship and have truly appreciated the opportunities that I have had and have gained for my future. My projects have been focused on the educational outreach of the Metric System. I have done this by working on creating a new metric salad recipe similar to the previous metric brownie recipe, finalizing my brownie webpage with the finalized recipe card and video, working on making educational videos with a companion activity about the Celsius temperature, and researching the 22 SI-derived units to be able to create a webpage with all the information. Many of my projects required a lot of creativity and that caused stress sometimes when I felt like I couldn't create anything new, however through all of this, I still enjoyed my time being able to research and put my work together in one space. I have also learned how to work on multiple projects at the same time. I thought all of my projects were very interesting and I really liked the aspect of being able to create something that would allow the audience to learn something new. Education is very important for growing our knowledge, so I found my work and the work of the Office of Weights and Measures to be very valuable. 
 
Benjamin Tran | School: University of Maryland 
My name is Benjamin Tran. I am an electrical engineering major at the University of Maryland, College Park. This summer, I had the pleasure of working under the mentorship of Dr. Maritoni Litorja within the Office of Weights and Measurements. My project for the summer titled "DC Power and Energy Calibrations to Verify Electric Vehicle Supply Equipment Meters" was related to electric vehicle charging station calibration and regulation. During my experience, I collaborated with another SURF fellow, Bryan Rezende, on the developing calibration service for Level 3 (DC fast charging) charging stations. Utilizing LabVIEW, I contributed several sub-programs that improved upon the documentation, user-friendliness, and reusability of data for the charging cycle simulations within this calibration service. Additionally, I read up on the evolving legal metrology requirements related to electric vehicle (EV) charging stations. I ran my own EV charging station mock inspection based on my understanding of the current inspection guidelines stated by Examination Procedure Outline 30 and incorporated my findings into an evaluation of this document. This project has given me exposure to both in-the-lab and field work experience within a very relevant and growing industry. This internship has given me valuable insight on the world of electric vehicles, and I am more confident in my understanding because of the guidance given to me by my mentor and others at NIST.
 
Travis White Jr. | School: Mercer University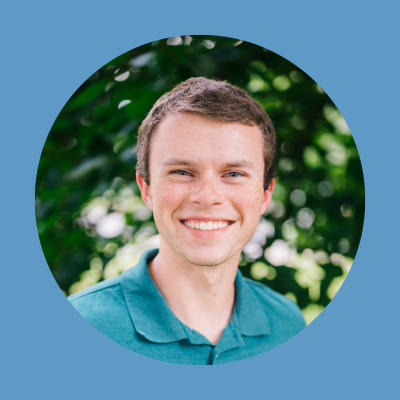 My name is Travis White Jr. I am a Mechanical Engineering student at Mercer University, and I am working with my mentor, Isabel Chavez Baucom, in the Laboratory Metrology Program. During this fellowship, I have worked to analyze and compile measurement data from various state legal metrology calibration laboratories. Additionally, I have performed both software validation and internal management system auditing techniques, which has expanded my abilities in software processing and standards documentation. This project has culminated with the creation of a statistical tool to analyze and compare the values of artifact data sets across time. With this internship, I have been provided an opportunity to understand both calibration laboratory operations and science applications. The breadth of operation at NIST has allowed the exploration of modern research across fields of science through seminars and expositions offered to share this knowledge. I remain grateful for the experience this program has offered; through it, I have been able to continue my pursuit of science while simultaneously furthering the research conducted at NIST.
NIST OWM Chief Katrice Lippa noted her delight to have four NIST interns join the office and all at the same time (over the summer of 2023):  
Angie, Ben, Travis, and Dinelka all worked independently and meticulously on their projects, bringing with them their unique skills and insights from their individual academic experiences. Then towards the end of their internships, they began to share and connect some of the commonalities in their work as they wrapped up their projects and prepared their final presentations. This type of teamwork came naturally to them and is exemplary of the level of awareness and professionalism that we expect from our most seasoned NIST staff members. I personally was quite impressed! 
Internship  experiences are invaluable opportunities for students and are an important mechanism to help NIST develop a diverse, world-class pool of scientists and engineers to support our mission. Would you or a college student you know want to join us next summer? The summer 2024 SURF application will open in mid-November 2023. 
Related News