Keynote Speakers
Dr. Jayne Morrow, Senior Advisor, Standards Policy, National Institute of Standards and Technology (NIST)
Joe Stockunas, 

President of SEMI Americas, SEMI

Director Lora G. Weiss, Director of the CHIPS Research and Development (R&D) Office, United States Department of Commerce CHIPS for America Program
Session: Strategic Standards Priorities – Topic Identification and Scoping
Session: Innovation in Standards Development, to include Incubators and Accelerators
Jory Burson, 

Vice President of Standards, Joint Development Foundation

Andy Freed,

Chief Executive Officer, Virtual Inc.

Adam Newman,

President and Chief Executive Officer, Institute of Electrical and Electronics Engineers (IEEE) Industry Standards and Technology Organization (ISTO)

Calista Redmond,

Chief Executive Officer, RISC-V International

Andrew Updegrove,

Founding Partner, Gesmer Updegrove LLP
Session: Diverse, Standards-Capable Workforce
Osama Awadelkarim, Chair, United Nations Educational, Scientific and Cultural Organization (

UNESCO) and Professor of Engineering Science and Mechanics, Pennsylvania State University

Cait Cramer, 

Industry Partnership Lead and Business and Industry Leadership Team (BILT) Facilitator, Micro Nano Technology Education Center (MNT-EC)

David Hernandez, Vice President, Education, IPC
Paul Trio, 

Director, Standards, SEMI

H.-S. Philip Wong

,

Willard R. and Inez Kerr Bell Professor in the School of Engineering and Professor of Electrical Engineering, Stanford University
Session: Pre-Standards Research
Dr. John Allgair, Program Manager, Advanced Systems Integration, Bridging the Innovation Development Gap (BRIDG)
Marla Dowell, 

Director of CHIPS Research and Development (R&D) Metrology and the National Institute of Standards and Technology Boulder Laboratory

Margaret Martonosi,

Assistant Director (Lead) for Computer and Information Science and Engineering, National Science Foundation and Co-Chair, Networking and Information Technology Research and Development (NITRD)

Marcus Pan,

Science Director,

Semiconductor Research Corporation (SRC)

Dr. Craig Schlenoff, Incoming

Director, Networking and Information Technology Research and Development (NITRD) National Coordination Office
CHIPS R&D Standards Summit Speaker Bios (Alphabetical by Last Name)
As of September 20, 2023
Dr. John Allgair
Program Manager, Advanced Systems Integration, Bridging the Innovation Development Gap (BRIDG)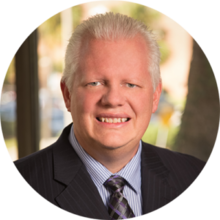 Dr. John Allgair leads the Advanced Packaging Integration program, which is focused on providing robust, cost-effective platforms for the heterogeneous integration of silicon, III/V, and photonic devices to enable smart sensor integration. Over his twenty-year career in the semiconductor industry, Dr. Allgair has worked in roles focused on business growth, innovation, and bringing new products to market during tenures at Nanometrics, GlobalFoundries, Advanced Micro Devices Inc. (AMD), SEMATECH, Freescale, and Motorola. His semiconductor engineering background includes advanced packaging integration, factory design, process integration, yield enhancement, lithography, and materials characterization. Dr. Allgair serves on the SPIE Advanced Lithography program committee and has multiple publications in peer-reviewed industry journals. He received a Ph.D. in electrical engineering with an emphasis in semiconductor physics and processing from Arizona State University.
Osama Awadelkarim
Chair, United Nations Educational, Scientific and Cultural Organization (UNESCO) and Professor of Engineering Science and Mechanics, Pennsylvania State University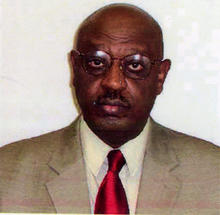 Dr. Awadelkarim is the Director of the Center for Nanotechnology Education and Utilization (CNEU) at the Pennsylvania State University. He is also the Director of the National Science Foundation (NSF) Nanotechnology Applications and Career Knowledge (NACK) Resource Center. Dr. Awadelkarim's research and teaching interests include nanoelectronics, nanoelectromechanical systems (NEMS), and related nanomaterials. He is the Vice President of the Commission for the Development of UNESCO's Encyclopedia of Life Support Systems (UNESCO/EOLOSS) Theme on Nanoscience and Nanotechnologies. He is also a member of the Advisory Board for nano@stanford, the NSF National Nanotechnology Coordination Infrastructure Site at Stanford University. Dr. Awadelkarim was selected by the United States National Academy of Sciences as a Jefferson Science Fellow and has worked as a Consultant and Senior Science Advisor at the United States Department of State between 2006 and 2011.
Jory Burson
Vice President of Standards, Joint Development Foundation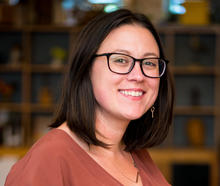 Jory Burson helps projects identify opportunities for standardization and collaborate on specifications. She is an open source developer-turned-standards practitioner passionate about bringing the best of open source and standards-making best practices to bear in open projects. With over a decade of experience in the field, Jory has worked with several private and nonprofit organizations, including the Organization for the Advancement of Structured Information Standards (OASIS) Open, the World Wide Web Consortium (W3C), Ecma International, and the web standards consultancy Bocoup. She is known for her expertise in web standards, open source governance, and community management. Jory has played a role in shaping the open source ecosystem through her work with critical digital infrastructure projects. Jory is a passionate advocate for open source software, diversity, and inclusion in the tech industry.
Cait Cramer
Industry Partnership Lead and Business and Industry Leadership Team (BILT) Facilitator, Micro Nano Technology Education Center (MNT-EC)

Cait Cramer is on the Engineering faculty at Highline College in Des Moines, Washington, and also serves as a consultant for the Micro Nano Technology Education Center (MNT-EC), a National Science Foundation (NSF) Advanced Technological Education (ATE) national center. Her work with MNT-EC focuses on fostering industry partnerships to ensure that community college graduates across the United States are equipped with the Knowledge, Skills, and Abilities (KSAs) needed for them to be successful technicians in their first year. In June 2023, MNT-EC released a set of industry-validated KSAs for Microsystems Process Technicians and is developing a second document for Microsystems Equipment Technicians, expected to be available early next year. Cait is currently collaborating with various NSF ATE centers and educators to assemble curricular resources in microsystems education that align with these KSAs. This will allow community colleges to seamlessly integrate supplemental instruction into their existing classes and programs, ultimately producing highly skilled technical graduates.
Donald R. Davidson
Executive Director, Mission-Critical.org and Independent Information and Communications Technology (ICT)/Cyber-Supply Chain Risk Management (SCRM) Consultant/Advisor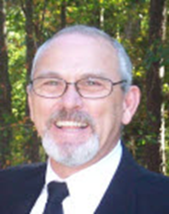 Donald Davidson previously served four and a half years as the Director of Cyber-Supply Chain Risk Management (SCRM) Programs at Synopsys. He is active in several nonprofit trade associations and public-private initiatives as a SCRM subject matter expert. He retired from the United States (U.S.) Department of Defense (DoD) in January 2019 with over 44 years of federal service, including 11 years as an active-duty U.S. Army Field Artillery Officer. Donald served his last 15 years with the DoD in the Office of the Secretary of Defense, serving five years in classic/logistics supply chain management and the remaining 10 years co-leading Information and Communications Technology (ICT)/Cyber-SCRM efforts in both the DoD and the U.S. Government (USG) under the Comprehensive National Cybersecurity Initiative on Supply Chain Risk Management (CNCI-SCRM). He is a North American advisor to the European Union and ITEMS-led "Global Forum for a Digital Future" think tank and is active in developing, leading, and representing the U.S. positions in IEEE/ISO standardization processes. Donald is a SCRM-Fellow at the Institute for Critical Infrastructure Technology (ICIT) and currently serves as a member of the Information Systems Technical Advisory Committee within the Department of Commerce's Bureau of Industry Security.
Marla Dowell
Director of CHIPS Research and Development (R&D) Metrology and the National Institute of Standards and Technology Boulder Laboratory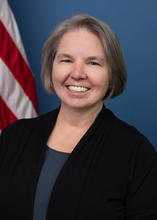 Marla Dowell is the Director of CHIPS R&D Metrology and the National Institute of Standards and Technology (NIST) Boulder Laboratory. Marla is leading an effort to expand and advance NIST's measurement science foundation for the semiconductor industry. Most recently, she served as the director of the NIST Communications Technology Laboratory, the leading national laboratory for advanced communications standards and measurements. Marla began her NIST career as a researcher in the field of optical metrology for photolithography. She has been recognized for her work fostering collaborations and leading high-performance research organizations with numerous awards, including the Department of Commerce Silver Medal, NIST's Allen V. Astin Award, and the Arthur S. Flemming Award from George Washington University.
Andy Freed
Chief Executive Officer, Virtual Inc.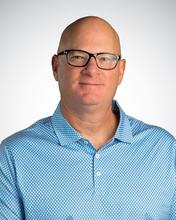 Andy Freed is the Chief Executive Officer (CEO) of Virtual, Inc., a professional service firm headquartered in Wakefield, Massachusetts, with additional offices in Nashville, Virginia, and Ottawa that focuses on technology consortia, standards bodies, and associations that are forming, growing, or changing. Virtual's clients include organizations that set technical standards in industries ranging from finance to wireless communications.
Outside of Virtual, Mr. Freed has served as Chairman of the Harvard Varsity Club, a community of over 20,000 current and former Harvard athletes. He is a trustee for MelroseWakefield Healthcare, one of the premier healthcare providers on Boston's North Shore. He also serves as a Board member for the Harvard Club of Boston and continues to serve on the Board of the Harvard Varsity Club. He has previously served on the boards of the Massachusetts Hospital Association, Metro North YMCA, and Suffolk University Center for Collaborative Leadership. Andy is a graduate of Harvard College and Harvard University's John F. Kennedy School of Government. He resides in Melrose, Massachusetts, with his wife and three children.
Daniel Gamota
Vice President, Manufacturing & Innovation, Global Operations, Jabil Inc.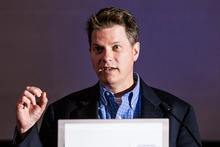 Daniel Gamota has over 25 years of experience in the electronics manufacturing industry, spanning SEMI, middle end of line (MEOL), backend of the line (BEOL), outsourced semiconductor assembly and test (OSAT), and surface mount technology (SMT) operations at an Original Equipment Manufacturer (OEM) and an Electronic Manufacturing Services (EMS) provider. He has been a principal investigator (PI) for several microelectronics programs awarded by the Defense Advanced Research Projects Agency (DARPA) and the National Institute of Standards and Technology's Advanced Technology Program (NIST ATP). Also, he is active in and has chaired committees for developing microelectronics guidelines, standards, and roadmaps by the Institute of Electrical and Electronics Engineers (IEEE), the International Electronics Manufacturing Initiative (iNEMI), and IPC. Dr. Gamota is currently the Vice President of the Manufacturing and Innovation Organization at Jabil Inc., deploying customer solutions and driving operational excellence. Prior to Jabil, he was the director and fellow of the Technical Staff at Motorola. He was elevated to an IEEE Fellow and was named a Dan Noble Fellow at Motorola for his contributions and leadership in microelectronics design, materials, packaging, processes, assembly, and testing. He earned a Ph.D. in engineering from the University of Michigan and a Master of Business Administration from the Kellogg School of Management at Northwestern University.
David Hernandez
Vice President, Education, IPC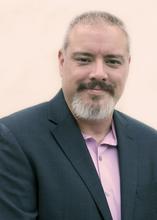 David Hernandez is the Vice President of Education for IPC, a global industry association with 3,200 member companies that span all segments of electronics manufacturing, including designers, printed circuit board (PCB) manufacturers, contract and assembly companies, suppliers, and original equipment manufacturers (OEMs) in aerospace, defense, medical, automotive, and other industrial sectors reliant on electronics. David directly oversees the development and operations of IPC's workforce training, professional development, and certification programs. David also sits on the Board of Directors for the IPC Education Foundation, whose mission is to help develop a pipeline of new talent entering the electronics industry.
Lalitha Immaneni
Vice President, Architecture, Design & Technology Solutions / Technology Development, Intel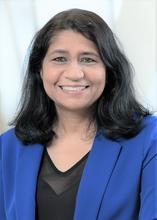 Lalitha Immaneni is a Vice President of Engineering in the Assembly Test Technology Development organization for Intel Corporation. Lalitha manages the "Architecture, Design & Technology Solutions" team, which spans multiple geographies such as the United States, Malaysia, and India. She is responsible for substrate/silicon assembly and board design rule development. She designs building blocks for emerging package technologies and electrical and physical design methodologies for packaging, executes product package design, provides product electrical analysis support, and drives product architectures for Intel. Lalitha owns centralized package and board flows/tools for Intel's packaging and board design needs and enables EDA ecosystem readiness. She also leads architecture and design enabling services for Intel Foundry. Recently, she led the delivery of Intel Foundry Services' Package Assembly Design Kit. She is currently focused on EDA ecosystem enablement, interoperable formats, and standards for chiplets. Presently, Lalitha is the Assembly Test Technology Development Staff-level Diversity & Inclusion team sponsor and a formal mentor, coach, and sponsor to many technical females and diverse employees. She holds both bachelor's and master's degrees in computer science from Arizona State University, with an emphasis on computer graphics and software engineering.
stephanie Lin
Director, Microelectronics Commons, National Security Technology Accelerator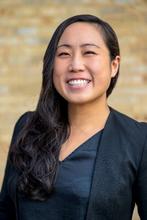 Stephanie Lin is the Director of Microelectronics Commons at the National Security Technology Accelerator (NSTXL). Previous to this role, she served as a Department of Defense contractor who advised and supported various senior leaders within the Office of the Secretary of Defense in anti-tamper, hardware assurance, and microelectronics policy. Most recently, she led policy and Congressional activities for the Defense Microelectronics Cross-Functional Team and served as the Strategy and Policy Advisor to the Trusted and Assured Microelectronics (T&AM) Program Manager. She holds degrees in electrical and computer engineering.
Margaret Martonosi 
Assistant Director (Lead) for Computer and Information Science and Engineering, National Science Foundation and Co-Chair, Networking and Information Technology Research and Development (NITRD)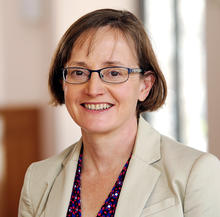 Margaret Martonosi is the United States National Science Foundation's (NSF) Assistant Director for Computer and Information Science and Engineering (CISE). With an annual budget of more than $1 billion, the CISE directorate at NSF has the mission to uphold the Nation's leadership in scientific discovery and engineering innovation through its support of fundamental research and education in computer and information science and engineering as well as transformative advances in research cyberinfrastructure. While at NSF, Dr. Martonosi is on leave from Princeton University, where she is the Hugh Trumbull Adams '35 Professor of Computer Science. Dr. Martonosi's research interests are computer architecture and hardware-software interface issues in both classical and quantum computing systems. Dr. Martonosi is a member of the National Academy of Engineering and the American Academy of Arts and Sciences. She is a Fellow of the Association for Computing Machinery (ACM) and the Institute of Electrical and Electronics Engineers (IEEE).
Dr. Jayne Morrow
Senior Advisor, Standards Policy, National Institute of Standards and Technology (NIST)
Dr. Jayne Morrow is a Senior Advisor to the Director of the National Institute of Standards and Technology (NIST), leading a portfolio focused on standards policy for critical and emerging technologies. She is responsible for efforts to build stronger connections between standards and the innovation ecosystem of the United States, broadening participation in international standards development among academia, industry, and government agencies and policy development in international standards. She has extensive standards and policy experience across a wide range of critical and emerging technologies and public policy areas, including national security, environmental health, public health and safety, and law enforcement. Dr. Morrow's current role builds on the experience she garnered in national science and technology (S&T) strategic policy development as the executive director of the National Science and Technology Council in the Executive Office of the President during the Obama Administration.
Dr. Jeremy Muldavin
Distinguished Member of Technical Staff, GlobalFoundries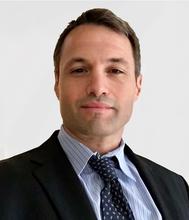 Dr. Jeremy Muldavin is currently a Distinguished Member of the Technical Staff for Aerospace and Defense at GlobalFoundries and has been since 2020. Prior to joining GlobalFoundries, Dr. Muldavin spent 19 years with the Massachusetts Institute of Technology (MIT) Lincoln Laboratory as a staff member and group leader researching microelectronics, imagers, embedded computing, open architecture, and autonomy. He was awarded the Institute of Electrical and Electronics Engineers (IEEE) Microwave Theory and Techniques Society Outstanding Young Engineer award for his work. He received his Bachelor of Science in engineering physics, and a Master of Science and doctoral degree in electromagnetics from the University of Michigan. From 2016 to 2019, Dr. Muldavin was an Intergovernmental Personnel Act (IPA) IPA assignee as the Director of Defense Software and Microelectronics Assurance and the Microelectronics Assistant Director within the Department of Defense's (DoD's) Office of the Assistant Secretary of Defense for Research and Engineering. There, he established the Microelectronics Innovation for National Security and Economic Competitiveness (MINSEC) program and served as a representative to the DoD on the National Security Council's Sub-Policy Coordination Committee (PCC) for semiconductors.
Adam Newman
President and Chief Executive Officer, Institute of Electrical and Electronics Engineers (IEEE) Industry Standards and Technology Organization (ISTO)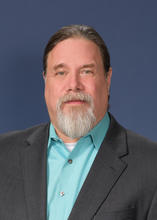 Mr. Newman has more than 30 years of industry experience developing new technology ecosystems. He is the Chief Executive Officer of the IEEE-ISTO (ISTO), a corporation founded by the Institute of Electrical and Electronics Engineers (IEEE) to foster standards technology development and implementation. For more than two decades, he led industry standards groups and consortia in a variety of communications protocol-related technologies, including network naming, addressing, and routing as well as spectrum management. With ISTO, he has helped start up and develop strategies for dozens of industry projects, consortia, and alliances. He is an in-demand speaker on technical standards and their intersection with open source, as well as the evolution of standards delivery and implementation. He has provided testimony at the United States (U.S.) Congressional Committee and Subcommittee levels and has been a frequent presenter at the U.S. Federal Communications Commission. He has also presented at conferences and government organizations globally. Adam studied mechanical engineering at Lehigh University, has a bachelor's degree from Rutgers University, a master's degree from Temple University, and a Bell Communications Research/Stevens Institute MBA certificate. 
Grace O'Malley
Vice President of Technical and Project Operations, International Electronics Manufacturing Initiative (iNEMI)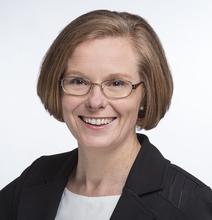 Grace O'Malley is the Vice President of Technical and Project Operations at the International Electronics Manufacturing Initiative (iNEMI). Based in Limerick, Ireland, Grace manages the iNEMI's technical strategy and, particularly, the project portfolio of member-led collaborative projects. Prior to iNEMI, she worked for Motorola on the development and deployment of flip chip capabilities and low-cost assembly processes, and also led multidisciplinary research teams at Motorola's sites in Schaumburg, Illinois in the United States and Jaguariúna in São Paulo, Brazil. Grace started her career, focused on electronics packaging and board assembly, at the Tyndall National Institute in Cork, Ireland. Grace has an honours bachelor's degree in electrical engineering from University College Cork in Ireland and a Master of Science in materials and manufacturing engineering from the Illinois Institute of Technology in the United States (U.S.). She holds eight U.S. patents and was elected to the Institute of Electrical and Electronics Engineers (IEEE) Electronics Packaging Society's Board of Governors, representing Region 8, for the 2018-2020 and 2023-2025 terms.
Marcus Pan
Science Director, Semiconductor Research Corporation (SRC)
Dr. Marcus Pan is the Science Director of the Semiconductor Research Corporation (SRC), where he leads ~100 integrated circuit and design automation research projects supported by ~500 academic and industrial researchers and 20 international companies. Prior to joining SRC, Dr. Pan worked at Boeing from 2016-2021, serving as a program manager and leading integrated circuit research projects from the Defense Advanced Research Projects Agency (DARPA), the Office of the Under Secretary of Defense (OUSD), and the Air Force Research Laboratory (AFRL). From 2011-2015, he was with HRL Laboratories and Qualcomm as a Senior Design Engineer leading mixed-signal electronics development for commercial, automobile, and aerospace wireless communication. Dr. Pan received his Ph. D in Electrical Engineering from the University of California, San Diego. He was an Associate Editor for the Boeing Technology Journal (BTJ) and an Institute of Electrical and Electronics Engineers (IEEE) Coastal Los Angeles Section (CLAS) Microwave Theory and Technology Society (MTT-S) Chair. Currently, he is serving on several committees, including the International Microwave Symposium (IMS) 2024 Technical Committee; Design Automation Conference (DAC) Technical Committee; IEEE Electrical Design, Modeling and Simulation Technical Committee (TC-EDMS) within the IEEE Electronic Packaging Society (EPS); and the IEEE BiCMOS and Compound Semiconductor Integrated Circuits and Technology Symposium (BCICTS) Technical Committee.
Calista Redmond
Chief Executive Officer, RISC-V International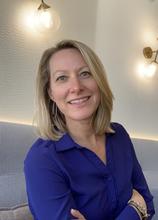 Calista Redmond is the Chief Executive Officer (CEO) of RISC-V International with a mission to expand and engage RISC-V stakeholders, compel industry adoption, and increase visibility and opportunity for RISC-V within and beyond RISC-V International. Prior to RISC-V International, Calista held a variety of roles at IBM, including Vice President of IBM Z Ecosystem, where she led strategic relationships across software vendors, system integrators, business partners, developer communities, and broader engagement across the industry. Her focus areas included executing commercialization strategies, providing technical and business support for partners, and acting as a matchmaker to opportunities across the IBM Z and LinuxOne community. Calista's background includes building and leading strategic business models within IBM's Systems Group through open source initiatives, including OpenPOWER, OpenDaylight, and Open Mainframe Project. For OpenPOWER, Calista was a leader in drafting the strategy, cultivating the foundation of partners, and nurturing strategic relationships to grow the organization from zero to 300+ members. While at IBM, she also drove numerous acquisition and divestiture missions and several strategic alliances. Prior to IBM, she was an entrepreneur in four successful start-ups in the IT industry. Calista holds degrees from the University of Michigan and Northwestern University.
Dr. Craig Schlenoff
Incoming Director, Networking and Information Technology Research and Development (NITRD) National Coordination Office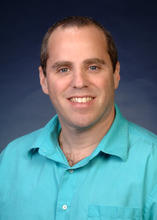 Dr. Craig Schlenoff is the Incoming Director of the Networking and Information Technology Research and Development (NITRD) National Coordination Office, on detail from the National Institute of Standards and Technology (NIST). While at NIST, he was the group leader of the Cognition and Collaboration Systems Group, the program manager of the Measurement Science for Manufacturing Robotics Program, and the program manager of the Automated Vehicle Program in the Intelligent Systems Division. He has led multiple million-dollar efforts addressing performance evaluation of automated vehicles, industrial robotic systems, and advanced military technologies. He is the associate vice president for standardization in the Institute of Electrical and Electronics Engineers (IEEE) Robotics and Automation Society, the co-chair of the IEEE Robot Task Representation Working Group, and was previously the chair of the IEEE Ontology for Robotics and Automation Working Group. He has also served as the program manager for the Process Engineering Program at NIST and the director of ontologies at VerticalNet. He received his bachelor's degree and master's degree in mechanical engineering from the University of Maryland and the Rensselaer Polytechnic Institute, respectively, and his Ph.D. from the University of Burgundy in computer science.
Joe Stockunas
President of SEMI Americas, SEMI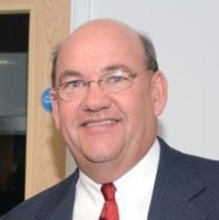 Joe Stockunas serves as President of SEMI Americas and is responsible for the company's operations in the Americas region. He previously served as the Executive Vice President and Corporate Officer of the Nordson Corporation, a leading global technology company, through December 2020. He was responsible for all aspects of Nordson's worldwide electronics systems business and was a Nordson Executive Leadership Team member. The electronics systems business supplies precision fluid dispensing, plasma treatment, and test and inspection systems to advanced semiconductor packaging and printed circuit board assembly markets. Prior to Nordson, Joe worked for more than 30 years with Air Products and Chemicals, Inc. and held leadership positions in Air Products' Electronics Division's materials and equipment business units. He previously served on the SEMI North American Advisory Board, SEMI Board of Industry Leaders, and both the Nordson Corporation Foundation and SEMI Foundation Boards. He has served on the boards of Showa Denko K.K., the Bethlehem Historic Partnership, Hanyang Technologies, and TRiMEGA Electronics LLC and served as a board member and past chair of the American Red Cross. Joe received a Bachelor of Science in metallurgy and materials engineering from Lehigh University in Bethlehem, Pennsylvania, and has completed graduate studies in business administration.
Paul Trio
Director, Standards, SEMI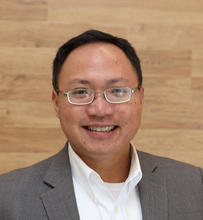 Paul Trio is the Director of Standards at SEMI. He joined SEMI in 2002 as a Standards Engineer, where he supported technical committees responsible for developing standards for factory automation, microlithography, and automated test equipment. In 2008, Paul managed the North America Standards Operations. In addition to his current role, he works with SEMI Technology Communities focused on semiconductor component defects and traceability at advanced process nodes, microelectronics and systems test equipment, electronic materials, systems integration, as well as automotive. He has a Bachelor of Science degree in electrical engineering and a dual master's degree in systems engineering and business management from San Jose State University.
Andrew Updegrove
Founding Partner, Gesmer Updegrove LLP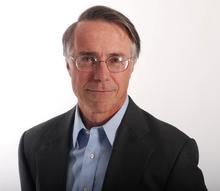 Andrew Updegrove is a co-founder and partner of the Boston law firm Gesmer Updegrove LLP. Since 1988, he has worked with over 220 consortia, including accredited standards development organizations and open source foundations, most of which he helped form, assisting the largest technology companies in the world. Andrew has testified before the United States Department of Justice, the Federal Trade Commission, Congressional and state committees, and European Union (EU) Parliamentary legislative committees regarding consortia, intellectual property, and standard setting. He has filed pro bono "friend of the court" briefs with the Federal Circuit Court, Supreme Court, and Federal Trade Commission on leading standards litigation. In 2002, he launched ConsortiumInfo.org, the most extensive resource on the Internet dedicated to consortia and standard setting, and Standards Today, a monthly electronic journal (e-journal) of news, ideas, and analysis on standard setting. The Standards Blog was added to ConsortiumInfo.org in 2005. In 2004 he was asked to join the United States Standards Strategy revision committee and has served on each review committee thereafter. He received the President's Award for Journalism from the American National Standards Institute (ANSI) in 2005. He has served on the Boards of Directors of ANSI, the Free Standards Group, the Linux Foundation, and WorkCred. He has also served on the Board of Advisors of Health Level Seven (HL7), an ANSI accredited health standards developer, and Open Source for America. He is a Charter Fellow of OpenForum Europe, a think tank advising the EU and member states on open technology policy matters. Andrew is a graduate of Yale University and Cornell University Law School.
Director Lora G. Weiss
Director of the CHIPS Research and Development (R&D) Office, United States Department of Commerce CHIPS for America Program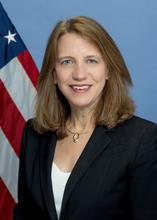 Dr. Lora G. Weiss is the Director of the CHIPS Research & Development (R&D) Office at the U.S. Department of Commerce's CHIPS for America program. In this role, she oversees the $11 billion CHIPS R&D portfolio, sets the vision and strategic direction of CHIPS R&D programs, and leads a team focused on analyzing external trends in semiconductor technology and manufacturing to implement new capabilities and capacity. Dr. Weiss most recently served as senior vice president for research at The Pennsylvania State University, where she oversaw an annual research portfolio exceeding $1 billion across 12 academic colleges, seven interdisciplinary research institutes, the Applied Research Laboratory, and offices for sponsored programs, research protections, industry partnerships, technology transfer, innovation, economic development, and commercialization. She also served as president of the Penn State Research Foundation. Prior to Penn State, Dr. Weiss spent 13 years at Georgia Tech, where, most recently, she served as the senior vice president and director (interim) of the Georgia Tech Research Institute. Before Georgia Tech, Dr. Weiss spent 16 years at Penn State's Applied Research Laboratory.
H.-S. Philip Wong
Willard R. and Inez Kerr Bell Professor in the School of Engineering and Professor of Electrical Engineering, Stanford University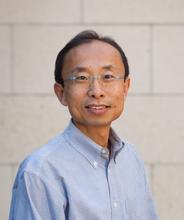 H.-S. Philip Wong is the Willard R. and Inez Kerr Bell Professor in the School of Engineering at Stanford University. He joined Stanford University as a Professor of Electrical Engineering in 2004. From 1988 to 2004, he was with the IBM T.J. Watson Research Center. From 2018 to 2020, while on leave from Stanford, H.-S. Philip served as the Vice President of Corporate Research at the Taiwan Semiconductor Manufacturing Company (TSMC). Since 2020, he has served as the Chief Scientist of TSMC in a consulting, advisory role. He is a Fellow of the Institute of Electrical Engineers (IEEE) and a recipient of the IEEE Andrew S. Grove Award, an IEEE Technical Field Award and the IEEE Electron Devices Society J.J. Ebers Award. H.-S. Philip is the founding Faculty Co-Director of the Stanford SystemX Alliance – an industrial affiliate program focused on building systems. He is also the Faculty Director of the Stanford Nanofabrication Facility – a shared facility for device fabrication on the Stanford campus that serves academic, industrial, and governmental researchers across the United States (U.S.) and around the globe, sponsored in part by the National Science Foundation. He is a U.S. Department of Commerce Industrial Advisory Committee member on microelectronics.