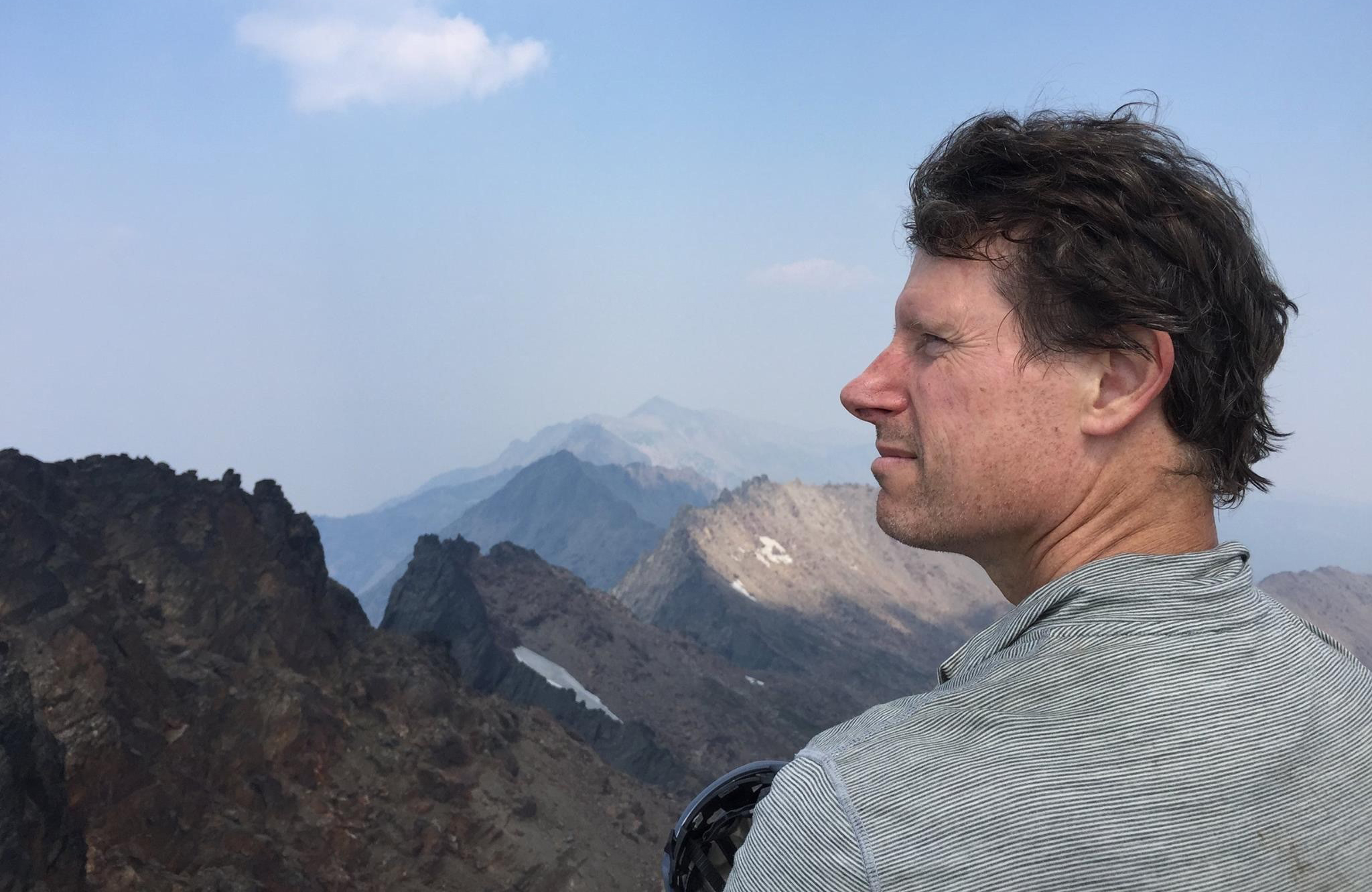 "Sometimes people come into your life for a moment, a day, or a lifetime. It matters not the time they spent with you but how they impacted your life in that time."  —Unknown
Dear Friends:
This past Sunday, I was notified of the tragic loss of an amazing person, dear friend and colleague, Tab Wilkins, who passed away in a skiing accident on Whistler mountain in Canada. Tab left us suddenly and altogether too soon. As one of few staff with more than 30 years of experiencing both the public and private side of the partnership in the MEP program, Tab's loss will be felt by nearly everyone in the MEP National Network™.
A thoughtful and gentle, yet powerhouse in the Manufacturing Extension Partnership program, Tab was a talented leader who initiated and developed many of the MEP program's foundational efforts.  In the mid-1990s, Tab was the MEP Center Director of CONNSTEP before eventually moving to his beloved home of Washington state.  In Seattle, he worked as Director of Operations and Director of Regional and Technical Services at the Washington Technology Center before joining NIST MEP in late 2005 as an account manager for several MEP Centers.
Tab's work at NIST before leaving last fall was impressive, to say the least. He was the thought leader behind creating the successful Emerging Leaders (EL) Program, now in its 11th year. A one-year commitment for Network staff to work on various projects to identify, understand, and unravel solutions to challenges faced by manufacturers in the ever-evolving ecosystem, Emerging Leaders has been an incubator for new MEP leaders with 120 graduates across the Network.  When Tab left NIST MEP last October, he stepped into the leadership role as the Center Director for Impact Washington which was a perfect role for him, Impact Washington and for all of us who were grateful that he continued to be part of the Network.  The last words I said to Tab when I saw him at Hill Day were that he was already doing a great job of leading Impact Washington and that I was proud to have him as a partner.
Tab also gave of himself and his time generously, serving on the Boards for numerous organizations for which he cared passionately, including The Mountaineers, a group with 13,000 members. The Mountaineers memorialized Tab as a remarkable person who positively impacted their community in every way, and we at NIST MEP can only agree with that description. His colleagues here fondly remember his love of hockey and his dedication to attending Washington Capitals games when he was in D.C.
Tab was an avid outdoorsman, spending time in nature as much as he could. I was amazed when he told me that he and his wife went ice mountain hiking on their honeymoon!  Few, or perhaps even none, of us, I venture to say, could claim to have climbed to the summits of Africa's Mount Kilimanjaro, Russia's Mount Elbrus, and Australia's Mount Kosciuszko, the highest mountains on each continent, but Tab could. He will be missed and remembered as a wonderful human being, coach, teacher, mentor, and friend.  Tab leaves a strong legacy in MEP and our hearts are broken by this tragedy.  His sudden passing is a huge blow for each of the 2,400 plus people associated with the entire MEP National Network and his former colleagues here at the NIST MEP Program.  Our sincerest condolences go to his bride of less than three years, Anita, and all his family and friends.
Carroll Thomas
Director of NIST MEP
When Tab decided to join Impact Washington as Center Director, his colleagues at NIST MEP wanted to give him a gift to show how much he meant to so many. Staff were asked to give three words that they felt best described him. Brilliant. Leader. Friend. Adventurer. Loyal. The words continued to pour in and it was difficult to fit them all, but below is the visual representation of what Tab was given with signatures from those who considered him all of these things and more.