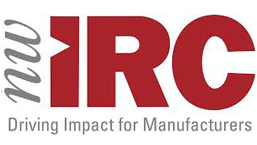 The NWIRC was created in 1988 as part of a state-wide initiative, and is one of seven centers that serve manufacturers throughout Pennsylvania.
Based in Erie, with regional offices throughout its 13-county service area, NWIRC is a private, nonprofit organization dedicated to serving small- to medium-sized manufacturers with up to 500 employees.
Guiding the NWIRC is its mission of supporting manufacturers with the resources needed for long-term success, namely providing access to best practices education, growth and planning services, benchmarking, and innovative manufacturing ideas.
In 2015, the NWIRC completed projects with 75 clients in Northwest Pennsylvania who reported total impact of $9.2 million in new client sales revenue, $4.9 million in cost savings, and $14.6 million in new business investment. Our Strategic Business Advisors and private-sector consultants can help you develop solutions, maximize your management initiatives, and drive project results.