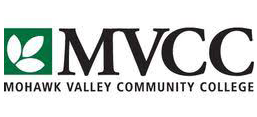 Mohawk Valley Community College has established a new program designed to assist small- to medium-sized manufacturing companies, in order to make their individual systems run more efficiently, increase profits, develop new innovative products, and create and retain jobs.
The Advanced Institute for Manufacturing (AIM) has been designated as a Manufacturing Extension Partnership (MEP) Center that will provide manufacturing and technology programs and training services to a six-county region that includes Oneida, Herkimer, Fulton, Montgomery, Schoharie, and Otsego counties. This multiple-year, grant-funded program and regional designation is provided by Empire State Development's Division of Science, Technology and Innovation, and by the National Institute of Standards and Technology's Manufacturing Extension Partnership.
AIM also is designed to offer assistance to small manufacturing start-ups, assisting them with innovation strategies, supply chain management and technology commercialization. The program is one of ten MEP-designated centers in New York State, including a statewide center (FuzeHub) that works to connect the manufacturing community to statewide resources.
The Advanced Institute for Manufacturing is located at MVCC. Along with its partner programs in workforce development, business incubation and STEM, AIM will provide manufacturers a centralized access point for manufacturing and technology assistance.