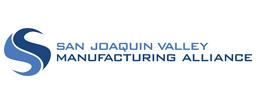 Since 1993, the Fresno Business Council (FBC) collaborates with local, regional and state entities to create inclusive economic prosperity for individuals and businesses in California.  The FBC is the host organization for San Joaquin Valley Manufacturing Alliance (SJVMA).
The SJVMA works closely with business, education, government and manufacturers to build a globally competitive workforce, create manufacturing excellence, positively impact all levels of education and be an advocate for manufacturing.
SJVMA provides information and resources, hosts meetings and trainings, organizes an annual manufacturing summit, connects employers with contract education training and actively supports the growth of internship, externship and apprenticeship programs. The SJVMA is advancing a communications strategy to raise awareness about the importance of manufacturing and the opportunities for a wide range of people to achieve quality employment.
Member of California's Manufacturing Network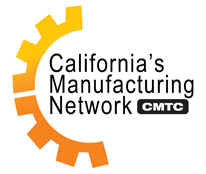 California's Manufacturing Network, formed and managed by CMTC, provides a broad range of technical assistance services and resources to manufacturers throughout California.  It is a collaboration of more than 25 manufacturing-focused partners who assist CMTC in delivering a statewide Manufacturing Extension Partnership program. 
California's Manufacturing Network serves more than 1,200 manufacturers annually, generating significant positive financial impacts for our clients and for the public good in California.  The Network measures its performance via third party administered client surveys which quantify satisfaction and impact.