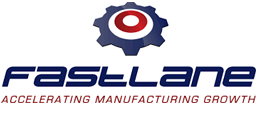 The FASTLANE team of specialized manufacturing and engineering consultants help accelerate manufacturing success by delivering solutions for the toughest challenges. FASTLANE helps to advance innovation and drive growth through technology acceleration, continuous improvement, workforce development, supply chain optimization, sustainability, and by connecting manufacturers to a vast network of affordable expert resources.
FASTLANE is the Manufacturing Extension Partnership (MEP) for the greater Dayton region and is located within the University of Dayton Research Institute. MEP is a national network created by the National Institute of Standards and Technology (NIST) to help small and medium manufacturers become more innovative in order to drive economic growth and create more jobs.
The FASTLANE team does this by quickly identifying solutions and removing barriers to deliver results. By acting as an unbiased third party adviser/project manager, we remove the pain points in your business so that you can focus on manufacturing great products.