About | Guiding Principles | Impacts | Meet the team
NIST's Trusted Identities Group (TIG): building partnerships to advance digital identity
---
By promoting government and commercial adoption of privacy-enhancing, secure, interoperable, and easy-to-use digital identity solutions, the TIG works with its partners to drive trust, convenience, and innovation in the marketplace of identity solutions.
Founded in 2015 as part of NIST's Applied Cybersecurity Division, the TIG is committed to advancing measurement science, technology, and standards adoption to improve digital identity for individuals and organizations alike.
As outlined in the Strategy, the TIG aims to convene, facilitate, and catalyze a private sector-led implementation approach to advance trusted digital identity solutions built upon four guiding principles, and to enable government adoption by continually evolving our risk-based federal guidance to encourage the adoption of innovative technologies in the market.
Guiding principles
The foundation for all TIG goals, objectives, and actions
---
The guiding principles for trusted digital identity solutions are:

privacy-enhancing 
& voluntary

secure
& resilient

interoperable

cost-effective
& easy to use 
Impacts
The TIG fosters progress that impacts our Identity Ecosystem.
---
As of December 31, 2016...
the pilots have impacted over 8.8 million individuals, with advances occurring across 12 sectors – including the development of 16 multi-factor authentication solutions.
the Pilots Program has convened more than 190 organizations to work together in advancing trusted digital identity solutions.
Meet the team
The passionate people behind the scenes
---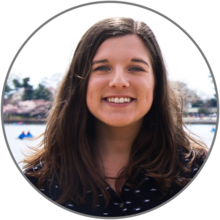 Kaitlin Boeckl
Communication Strategist
Kaitlin supports a range of communications efforts - from written content to graphics. She has a BA in English from the University of Maryland, College Park, where she also studied technology through a digital cultures program.
Barbara Cuthill
TIG Grants Lead 
Barbara leads the grant competition-related activities at the TIG. She has over 20 years of experience in grant programs at NIST that focused on making a difference in the marketplace, and has a background in computer science (PhD in 1992) and business issues (MBA in 2009).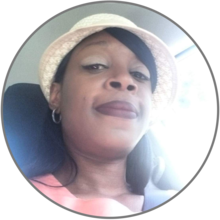 Rae'Chell Finch
Administrative Support Assistant
Rae'Chell has over 15 years of experience in administrative work.  She has a wide range of experience acquired from several industries, which include: healthcare, consulting, creative services, and non-profit organizations. 
Mike Garcia
TIG Director
Mike is a PhD economist and Federal 100 award-winning cybersecurity expert. He has focused on cyber economics at NIST since 2011, was previously with the Department of Homeland Security, and has also worked as a market research manager and software engineer. His dissertation analyzed the conditions that induce firms to invest in preventing data breaches and to report them when they happen.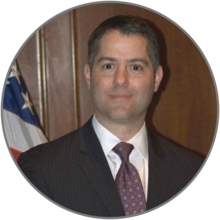 Paul Grassi
Senior Standards and Technology Advisor
Paul joined NIST to advance the development and adoption of identity authentication and authorization related standards and technologies needed to implement the Identity Ecosystem envisioned in the Strategy. Paul has a broad background of technology and management consulting, having served a range of Fortune 500 companies, and domestic and foreign governments.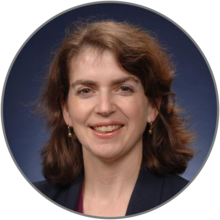 Naomi Lefkovitz
Senior Privacy Policy Advisor
Naomi specializes in the impact on privacy from digital identity management, cybersecurity and other information technologies. She previously served as Director for Privacy and Civil Liberties, Cybersecurity Directorate in the White House and Senior Attorney, Division of Privacy and Identity Protection in the Federal Trade Commission.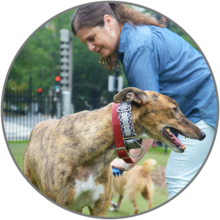 Suzanne Lightman
Senior  Advisor, Information Security
Suzanne is involved with development of the Cybersecurity Framework and the Privacy Risk Management Framework, cybersecurity in cyber-physical systems, identity management, and cybersecurity policy. She has over a decade of experience in information security policy in government and the private sector.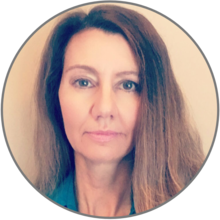 Katerina Megas
TIG Pilots Program Manager
Katerina has her undergraduate degree in Business Administration with a minor in Marketing and MS in Information Systems. She has over 25 years of experience leading organizations' development and execution of marketing strategies, and deployment of solutions in telecommunications, ERP, and identity and access management technologies.
Ellen Nadeau
Cyber Policy Strategist
Ellen plays an integral role in driving various NIST publications from draft to publication and developing and maintaining metrics to assess progress in advancing digital identity. Ellen holds an MPA from New York University, where she was a Scholar for Service at the Center for Interdisciplinary Studies in Security and Privacy. She also worked at a digital rights nonprofit in Santiago, Chile, as a Google Policy Fellow.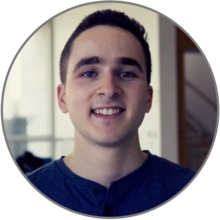 Ben Piccarreta
Trusted Identity Strategist
Ben contributes to a broad range of projects at the TIG, from pilot projects to publications. He is proficient in Chinese, most recently completing the State Department funded Critical Language Scholarship in Xi'an, China. Ben holds a BA in the School of Public Affairs from American University.
Kristina Rigopoulos
Director of Communications
Kristina has her M.A. in Communication and has spent the last 11+ years developing communication methods, models, and practices for federal agencies and Fortune 50 clients. She currently serves as the communication lead for the Trusted Identities Group and also works alongside SMEs in the Applied Cybersecurity Division on communication projects. She brings a unique perspective to NIST because of her background in crisis communication, public relations, and scientific research.
David Temoshok
Senior Advisor
David is the Program Officer for the Identity Ecosystem Steering Group (IDESG) and helps to guide the IDESG in meeting organizational objectives and TIG goals. He has worked in various capacities in federal identity management over the last 25 years including directing Federal Identity Management, PIV card development and testing, and administration of the Federal PKI and the PKI Bridge.