The NIST Summer Institute brings together teachers and NIST scientists and engineers for two weeks of hands-on science based on the cutting-edge measurement science research at NIST and designed to match the middle school curricula. The pie chart below represents a typical session and demonstrates the variety of activities experienced by participants.
Since 2007, the program has helped increase understanding and awareness of science in middle school teachers in Maryland. In 2010 the NIST Summer Institute expanded to offer teachers from across the United States an opportunity to participate. For information on how to apply, please go the Application Process link on the left.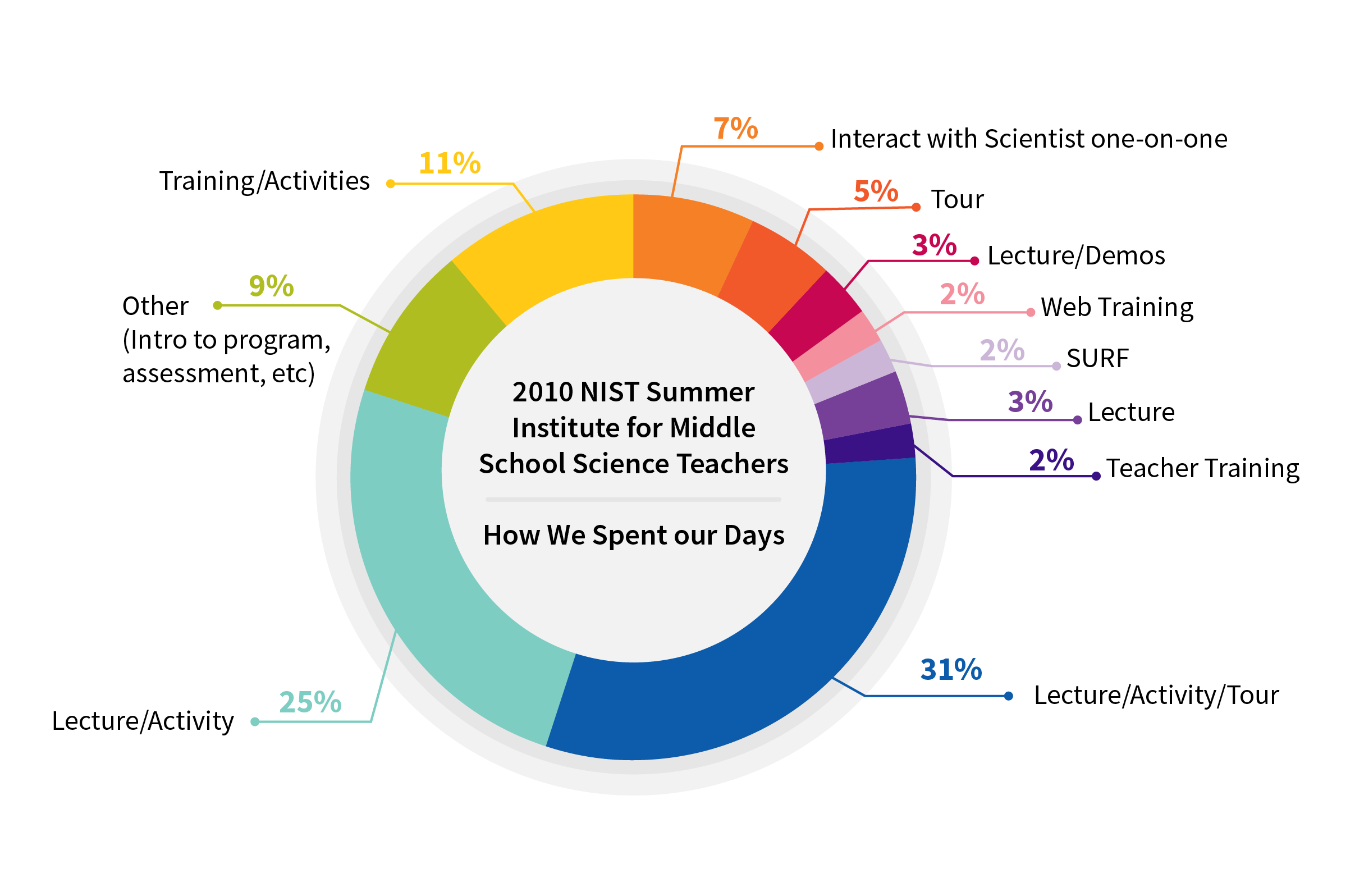 In pie chart, the items listed together (e.g., lecture/activity) indicate both events covered the same topic and occurred together or were adjacent. In addition, web training was using web 2.0 tools to facilitate continuing interaction; SURF was interaction with Summer Undergraduate Research Fellows (SURF) as scientist one-on-one visits, social occasions, and panel discussions; and teacher training was training run by previous teacher participants.