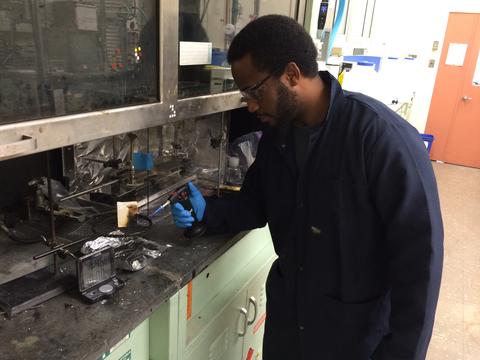 The NIST GMSE fellowship program provides doctoral-level graduate students with opportunities and financial assistance to obtain laboratory experience within the NIST laboratories in the Science, Technology, Engineering and Mathematics (STEM) disciplines related to NIST measurement science and engineering research.  The program provides full scholarships for graduate school tuition and allows the students to participate in NIST research during internship periods.  The program is administered through a cooperative agreement with the Graduate Fellowships for STEM Diversity (GFSD) Consortium (formerly known as the National Physical Science Consortium).  
GFSD is a nonprofit organization founded in 1989 and is based at the University of Southern California.  Its objective is to increase the number of qualified U.S.-citizen Ph.D's in the physical sciences and engineering disciplines, with an emphasis on women and minorities.  GFSD partners with science-related federal agencies to provide student stipends and with university partners who waive tuition for students in the program.
Since 1989, GFSD has awarded nearly 500 graduate fellowships.  Ninety-five percent of these have been from groups historically under-represented in STEM.  The disciplines in which GFSD groups its applicants include areas important to NIST, such as chemistry, computer science, electrical engineering, materials science, mathematics, mechanical engineering, and physics.  GFSD does not rate the applicants, which provides more flexibility for NIST to select students whose fields of study match its ongoing research efforts.
The online application process opens in late August and closes around the first of December each year, with exact dates posted on the GFSD site at https://stemfellowships.org/.  Applications are submitted directly to GFSD.  The application packages are then forwarded to NIST in January, with selected students notified in the March to April timeframe.  
For more information, please contact gmse [at] nist.gov ()
Want to learn more? View the Frequently Asked Questions (FAQs) found here.