Construction equipment Magazine Top 100 New products of 1992.
"Construction Equipment Magazine's editors pick the 100 most significant product announcements of the year."
RoboCrane was chosen for "Precision Placement and Control"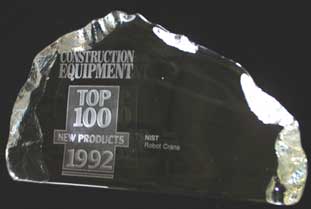 Popular Science Magazine 1992 Award for Science and Technology was presented to the National Institute of Standards and Technology for its All-Purpose Construction Machine.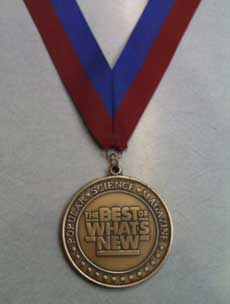 DMC Gee Whiz Technologies Best Presentation Award
Superiority and Affordability as Requirements, How do we get both?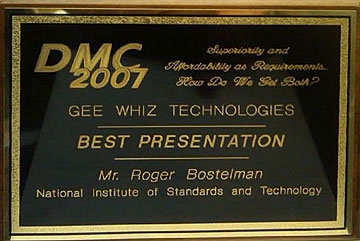 For more information about RoboCrane, please contact the project manager, roger.bostelman [at] nist.gov (Roger Bostelman)