The Intelligent Buildings Agents Laboratory (IBAL) is designed to emulate a small commercial building. The air system contains the zones and the equipment used to condition the air for the zones, while the hydronic system contains the equipment used to provide cooling for the air system. 
Video Tour
Available at at: https://www.nist.gov/video/tour-intelligent-building-agents-laboratory
The lab contains 4 zones, called zone simulators (ZS), each of which contain an electric heater to generate sensible loads and a steam spray humidifier to generate latent loads. In addition, there is a water-to-water heat exchanger that can be used to generate a load in addition to, or instead of, the zones, allowing the hydronic and air systems to be operated independently.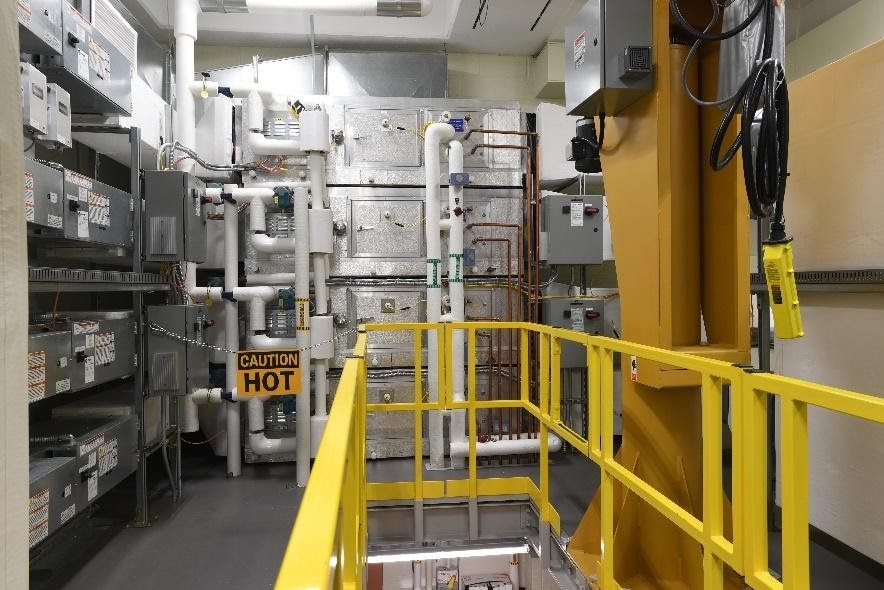 In the air system, each zone is connected to a variable air volume (VAV) box, which contains a damper to modulate the airflow into the zone and an electric heater for reheat.  The VAVs are served by air handling units (AHU); each AHU serves two VAVs. The AHUs contain supply air fans and a cooling coil; the air and hydronic systems are connected via the cooling coils.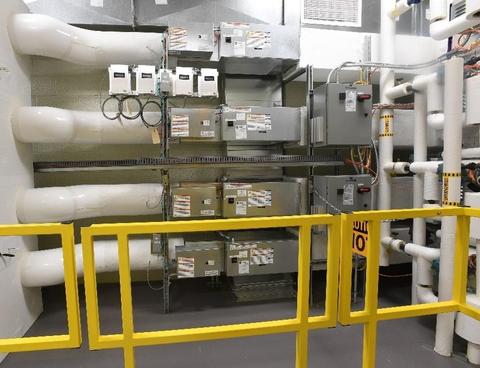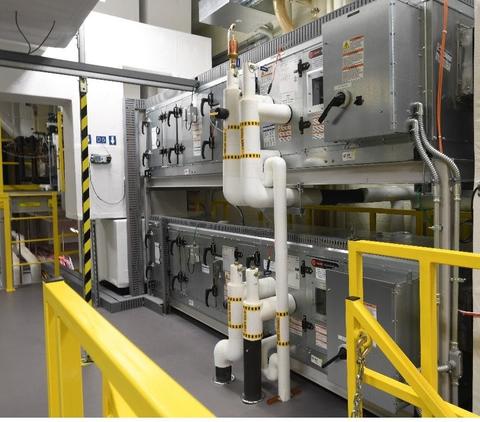 Cold propylene glycol is supplied to the cooling coils by any combination of two chillers, an ice thermal storage tank, or a water side economizer. One of the chillers is used to build ice during times when electrical rates are low and it can then be melted to meet all or part of a load during times when electrical rates are higher. The chillers and water side economizer receive cooling from a condensing loop, which takes the place of the cooling tower that would be used in a real building.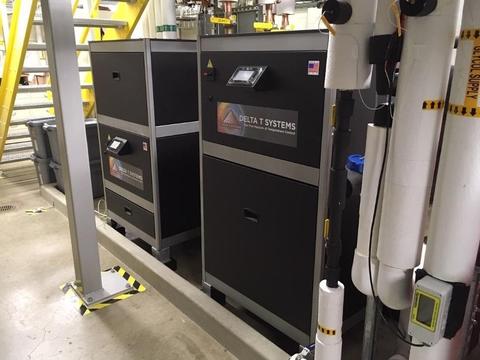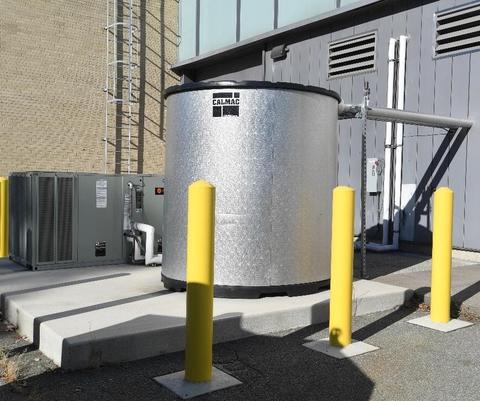 One final component is the outdoor air unit, which is used to generate repeatable weather conditions.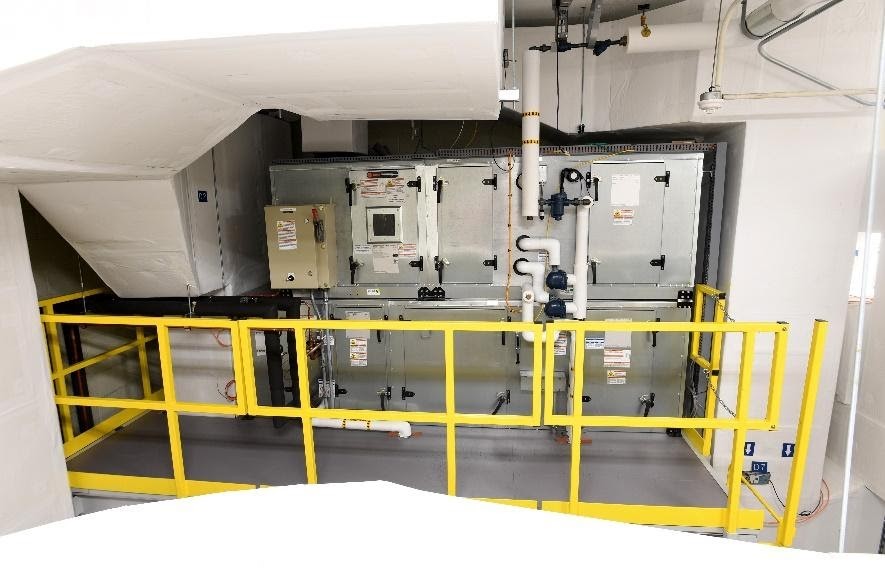 All sensors and equipment in the laboratory are connected to a custom-built data acquisition system that is run by a control program.