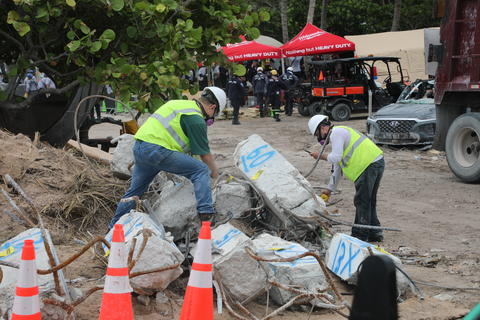 Champlain Towers South Partial Building Collapse, 2021
On June 24, 2021, Champlain Towers South, a 12-floor condominium in Surfside, Florida, partially collapsed at approximately 1:30 a.m. EDT. The collapse happened suddenly and has resulted in mass casualties.
On June 25, NIST began deploying a team of six scientists and engineers to collect firsthand information on the collapse. Since then, NIST experts have been working with federal, state and local authorities to identify and preserve materials and information that might be helpful in understanding why the collapse occurred.
More Studies: