(+$13.3 million)
Challenge
"The world is facing twin energy-related threats: that of not having adequate and secure supplies of energy at affordable prices and that of environmental harm caused by consuming too much of it." Daniel Hecker, economist, Bureau of Labor Statistics, July 2005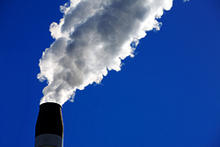 Buildings in the U.S. consume 72 percent of all electrical energy produced in this country. Emissions associated with buildings and appliances are projected to grow faster than those from any other sector. To ensure adequate supplies of energy and curtail the projected growth of carbon dioxide emissions, it is essential to reduce building energy consumption significantly while minimizing the environmental impacts of buildings during their life cycles.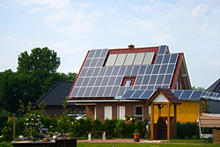 Net-zero energy building (NZEB) design seeks to create buildings that use as much energy from renewable sources as they consume and double the service life of building materials, products, and systems in order to minimize their lifecycle impacts. Good NZEB design also takes indoor air quality into account, which has been connected to occupant health and performance. Current analysis methods are not able to assess the indoor air quality impacts of key design decisions or analyze the energy and indoor air quality impacts of new technologies. A new and integrated portfolio of measurement science capabilities is needed that not only supports innovation in the design and manufacturing of individual components, but also comprehensively captures the system complexities and interactions seen in real buildings.
Using currently accessible and cost-effective technologies, building energy consumption can be reduced by approximately one-third. The remaining portion can only be achieved through the introduction of innovative building technologies and materials enabled by new measurement science. However, equally important is the ability to assess if these new technologies are truly reducing energy consumption. This requires measurement techniques and standards of significantly higher accuracy.
Techniques for validating greenhouse gas emission inventories with independent methods are currently in their infancy. The lack of robust and demonstrated methodologies tying sources to increases in atmospheric greenhouse gas levels contributes significantly to reduced confidence by decision makers and the public in gauging the impact of human-made greenhouse gas emissions on Earth's atmosphere and biosphere. The inability to quantify greenhouse gas inventories at useful levels of accuracy could also impede future potential international agreements on emission reductions that would require reliable verification methods.
Improved greenhouse gas monitoring techniques will provide scientifically credible metrics to environmental regulators (including the Environmental Protection Agency and state agencies), industrial stakeholders and other nations involved in the global discussion of approaches to mitigate climate change. Any effective greenhouse gas mitigation strategy will depend upon rigorous measurements, methods, and procedures for measuring, reporting, and verifying emissions.
Proposed NIST Programs
This initiative will provide the measurement science required to achieve net-zero energy, high-performance buildings and will address the need for advanced, comprehensive surface-based measurement and modeling of greenhouse gases.
Net-Zero Energy Buildings
Establish energy performance standards for new and existing buildings to achieve national goals for the design and construction of net-zero energy, high-performance green buildings.
Enable the development and usage of sustainable materials, components, and systems in buildings.
Provide measurement science protocols to improve indoor air quality and energy efficiency.
Promote technology transfer to foster adoption of research results throughout the building industry in both new and existing buildings.
Greenhouse Gas Measurements
Demonstrate a high-spatial-density regional greenhouse gas monitoring network that will, for example, quantify methane emissions from a range of agricultural operations and from landfills, and measure carbon dioxide emissions from human-made sources, as well as uptake by crops, woodlands, and forest.
Assess and improve comparability between bottom-up and top-down inventories based on measurements.
Develop and validate measurement tools for the quantitative determination and verification of inventories of greenhouse gas sources and sinks.
Expected Impacts
Buildings that use energy more efficiently, have a lower environmental impact, and provide better indoor air quality conditions for occupants.
New and improved industry consensus standards and performance-based building codes.
New measurements and standards to accurately characterize building materials with longer, more predictable service life and performance.
A measurement science basis for accurate and comparable quantitative measurements of greenhouse gas emissions.
Accurate and reliable assessment of current greenhouse gas baselines, verifiable greenhouse gas emissions, and quantification of greenhouse gas sinks through quantitative measurements.
The development of international measurement standards to ensure the accurate global assessment of greenhouse gas emissions.
---