(+$120.5 million)
Challenges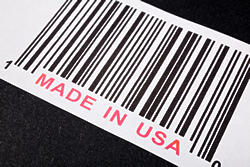 America's future prosperity depends on our nation's innovation performance—on the collective ability of the private and public sectors to generate new knowledge and to be first to put it to work in new products, services, processes, and organizational capabilities. In a recent analysis, U.S. Department of Commerce economists estimate that technological innovation helped to drive three-quarters of the nation's economic growth since World War II.
Turning research results into economy-building, job-creating insights and then into novel or superior commercial products continues to require a strong, diversified manufacturing base.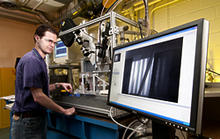 The U.S. manufacturing sector, still the world's largest, accounting for about one-fifth of the total value of global output, is the nation's innovation engine. Manufacturers perform half of all research and development in the U.S., and they employ 17 percent of the nation's scientists and engineers. The sector develops, builds, and supplies the advanced equipment that enables the U.S. military to maintain technological superiority over our adversaries.
But U.S. manufacturers have been losing ground to relentless competition. One of the most troubling indicators is the nation's trade deficit in advanced technology products. In fact, the United States is now the world's number two supplier of advanced technology products. And in 2008, for the first time, more than half of U.S. patents were awarded to companies outside the United States.
Also troubling is the below-average export performance of the nation's manufacturing sector as a whole. In terms of the value of merchandise exports as a percentage of all domestically made goods, the U.S. proportion is less than half the average for the world's 16 largest producers, placing it at the very bottom.
In a recent international survey of chief executive officers released in June 2010 from Deloitte and the U.S. Council on Competitiveness, the United States ranked fourth in manufacturing competitiveness—following China, India, and South Korea. By 2015, the United States is predicted to drop to fifth, behind Brazil, according to the survey results. Given that 95 percent of all potential consumers live outside the United States and that developing countries are the fastest-growing, increases in U.S. exports are the nation's main path to healthy sustained rates of economic growth. There is widespread agreement that rather than engage in a "race to the bottom" for low-wage production facilities, the United States should aim for high-value-added manufacturing opportunities—making technologically advanced products that meet the needs and appeal to the tastes of both foreign and domestic customers.
Providing the measurement tools and other essential technical assistance that existing U.S. manufacturers and aspiring start-ups need to invent, innovate, and produce—more rapidly and more efficiently than their competitors—is a top NIST priority. NIST has partnered with the manufacturing sector for over a century. Today's challenges require stepping up efforts to enhance and strengthen the nation's underlying technical infrastructure, which is integral to our innovation and advanced manufacturing capabilities.
These challenges include implementing and mastering sustainable manufacturing processes, furthering the U.S. lead in manufacturing productivity, reaping economic benefits from long-term public investments in nanotechnology while avoiding health and environmental problems, and succeeding in the race to develop clean technologies and to tap renewable sources of energy.
The President's Fiscal Year 2012 budget includes six initiatives focused entirely or in part on helping to drive continuous innovation in the manufacturing sector and to enable major advances in production processes and capabilities. In all, funding for these initiatives totals nearly $97.7 million.
In addition, the President is requesting a program increase of $17.6 million for the Hollings Manufacturing Extension Partnership (MEP), the nationwide network of 1,550 manufacturing experts that provide technology and business assistance to small and mid-sized manufacturers. More than 34,000 businesses were served by MEP in 2010. The budget also proposes a $5.2 million program increase for the NIST Technology Innovation Program (TIP). Established in 2007, TIP assists U.S. businesses, universities, and other institutions in furthering and accelerating innovation through shared support of high-risk, high-reward research addressing needs and challenges meriting national attention. In 2009, TIP identified manufacturing and biomanufacturing i.e., advances in materials and critical manufacturing processes, as areas of critical national need.
Proposed NIST Programs
Activities carried out under the six proposed initiatives will enable NIST to bolster and diversify needed research efforts and proven services that will strengthen U.S. manufacturing competitiveness in high-value-added product markets.
Innovations for 21st Century U.S. Manufacturing: Faster, Smarter, and Cleaner (+$13.3 million)
Develop measurements and performance-based standards for additive manufacturing to enable cost-effective applications across the spectrum, from rapid prototyping to making specialized tooling to scaled-up manufacturing of custom designed products. Additive manufacturing refers to various new manufacturing processes for joining materials, layer by layer, to make parts and products by using data from three-dimensional models.
Develop the underlying measurement science needed to increase the versatility, agility, and ability of robotic equipment so that people can work safely in close proximity and so that robots can assist factory workers with strength, dexterity, high precision, and repeatability as required to fully attain smart manufacturing capabilities.
Develop an information infrastructure based on open standards that will communicate critical sustainability information efficiently among suppliers, customers, and regulators.
Identify and disseminate best-practice methods, processes, and assessment tools for sustainable manufacturing in key industrial sectors; establish metrics; and plan and pilot a national recognition program to highlight and promote adoption of sustainable manufacturing best practices.
Advanced Materials for Industry (+$14.3 million)
Develop the national measurement and standards infrastructure necessary to enable computer modeling and simulation capabilities for discovering new materials and reliably optimizing structures and properties for manufacturing processes and product performance and features. Activities will focus on:

Assembling repositories of evaluated data describing the physical, chemical, and mechanical properties of materials;
Developing new techniques and tools for assessing the origin and accuracy of materials data and the performance of modeling and simulation tools;
Developing communication protocols, data representation standards, search and retrieval methods, and other tools to make the data easily accessible and broadly useful for the research community; and
Developing supporting Standard Reference Materials, standardized benchmarking problems, and standard reference simulations to support traceability of models and simulations.

Partner with government laboratories and universities to create a joint center of excellence with a focus on critical materials problems and associated industry challenges.
Measurements to Support the Manufacture and Production of Nanotechnology-based Products (+$28.3 million)
Recapitalize and update the equipment and instrumentation in the NIST Center for Nanoscale Science and Technology (CNST) so that it can continue to meet the nanoscale measurement and fabrication needs of growing numbers of industry customers and other stakeholders. (In 2010, 51 companies, 20 government laboratories, and 129 universities were CNST customers.)
Focusing on nanomaterials with the greatest potential for being regulated, continue to develop validated measurement methods, tools, standards and protocols that help to enhance understanding of the safety of nanomaterials and their mechanisms of interaction with the environment and humans.
Develop the measurement knowledge and capabilities to enable cost-effective in-line measurement techniques for closed-loop process control, thereby overcoming a major obstacle to large-scale nanomanufacturing.
Develop and demonstrate measurement capabilities required to overcome barriers to the development and manufacture of cost-competitive third-generation solar technologies, which incorporate molecular films, quantum dots, nanoscale crystals, or other nanoscale structures.
Measurement Science and Standards to Support Biomanufacturing (+$9.5 million)
Working closely with industry, the Food and Drug Administration, and standards organizations, develop the measurement infrastructure needed to gain detailed understanding of biomanufacturing processes and design superior methods that yield higher-quality bio-based products through continuous improvement of manufacturing processes and are sufficiently agile—or adaptable—to accommodate manufacture of next-generation bio-therapeutics e.g. those derived from stem cells and those personalized to individual patients.
Advanced Manufacturing Technology (AMTech) Consortia Program (+$12.3 million)
Following the model of the successful public-private Nanoelectronics Research Initiative, foster and promote industry consortia to tackle common technological barriers to the innovation and manufacturing of new products. Through cost-sharing and a common research agenda, these consortia would support the development of innovative new technologies directed at creating high-wage jobs and economic growth.
Strengthening Measurement Services in Support of Industry Needs (+$20.0 million)
Enhance systems for distributing NIST measurement services to meet growing demand, especially for precision time and synchronization services, which are essential to many industries and advanced technologies, including telecommunications and information networks, electric power distribution, broadcasting and navigation systems such as GPS, and many crucial applications in national defense, intelligence, and homeland security.
Develop new measurement services necessary to support growth in high-technology industries and emerging technology sectors.
Support measurement science research targeting quantum-based standards and other next-generation measurement tools that will improve the efficiency of the nation's measurement infrastructure, as required to sustain a productive innovation ecosystem.
Expected Impacts
Benefits and impacts expected to result from the proposed initiatives and programmatic increases include the following:
U.S. manufacturers will increase their competitiveness producing high-value-added, knowledge-intensive products and respond to new market opportunities, thereby generating new high-skilled manufacturing jobs and associated service sector jobs.
Cost-effective methods will be developed for making new products that safely exploit nanoscale materials.
Radically new types of manufacturing tools and processes will enable cost-effective small batch production, creating new market opportunities for small- and mid-sized manufacturers.
U.S. manufacturers will adopt a widely accepted set of sustainability metrics and achieve a leadership position in the development, design, and application or production of competitive, environmentally sustainable processes and products.
State-of-the-art contributions will improve the competitiveness and sustainability of the U.S. manufacturing sector.
U.S. manufacturers will accelerate adoption of advanced and clean technologies into products.
The competitive position of U.S. manufacturers will improve because of reduced environmental costs and development of new environmentally focused products.
---