(+$22.8 million)
Challenge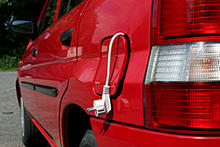 Newly emerging technologies such as a smart electrical grid (i.e., Smart Grid), interoperable electronic healthcare records, and cloud computing promise to transform our society and galvanize U.S. industry. For each technology to be effective, however, many complex interconnected components must be fully interoperable, able to exchange information, and work together seamlessly on a nationwide scale.
Lack of standards for interoperability can significantly slow adoption of these emerging technologies, dampen confidence in industry, and increase the risks of stranded investments in solutions that quickly become obsolete.
A nationwide Smart Grid would improve the reliability, flexibility, and efficiency of the power grid. It could help consumers lower energy costs while helping to minimize energy consumption. When fully deployed, the Smart Grid will incorporate sophisticated new information-technology applications that will help bring energy security and meet energy independence goals for the U.S. electrical grid, which comprises of more than 9,000 power-generation plants connected to more than 300,000 miles of transmission lines. It must work with local renewable energy sources such as solar panels, wind turbines, and fuel cells, and interact with the countless smart power meters and appliances of residential and business consumers across the nation. This requires mutually agreed-upon standards and test and evaluation protocols for interoperability.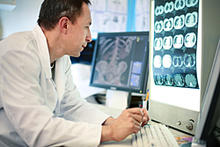 Today's healthcare industry lags behind other fields in the use of information technology. For example, only 13 percent of doctors use any form of electronic health records. It is estimated that only 1.5 percent of U.S. hospitals have a comprehensive electronic-records system, and an additional 7.6 percent of U.S. hospitals only have a basic system, even though $1 out of every $6 of the U.S. economy is spent on health care. Greater adoption and use of electronic health records can reduce the number of medical errors and lead to direct reductions in healthcare costs. Standards-based interoperability is essential to realize wide deployment of electronic health records and their full potential to improve the quality and efficiency of the nation's healthcare system.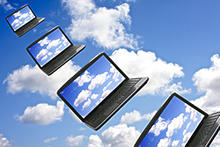 Moving computing resources from corporate server rooms to the cloud offers the promise of massive cost savings and greatly increased agility for business opportunities. Worldwide spending on cloud services in 2009 was estimated to be in excess of $54 billion, and the overall market for cloud services is estimated to reach about $150 billion by 2013. The federal government is keenly interested in adopting cloud-computing models in order to avoid duplication of systems and reduce its infrastructure and maintenance costs. Meanwhile, average citizens are tapping into the cloud to get more out of information technology from wherever they are located—whether in the form of Web-based email services or word-processing tools, or accessing the Web through a smartphone. However, cloud computing services are either proprietary in nature, or are often not interoperable with other clouds. Interoperability standards and conformity assessment systems will help spur even greater adoption and use of the cloud, and consequently more technological innovation by eliminating barriers to interoperability.
Interoperability for such complex systems is not easy to achieve. NIST has deep technical expertise in this field. As a respected and trusted technical partner, NIST is uniquely positioned to bring together stakeholders from industry, government, academia, and standards development organizations to establish consensus-based interoperability standards, conformity tests, and associated architectural frameworks.
Proposed NIST Program
This initiative will support interoperability in Smart Grid, health IT, cloud computing, and other emerging technology areas that address national priorities by enabling NIST to:
Provide the measurement tools and standards to enable innovation and enhance efficiency, a major objective outlined in the U.S. Department of Commerce's Strategic Plan: FY 2011-2016. The plan specifically directs NIST to develop interoperability standards for Smart Grid and health IT so that industry has "confidence to invest in these new technologies by broadening the market and decreasing the limitations inherent in legacy systems."
Accelerate the development of Smart Grid interoperability standards by expediting the work of the public-private Smart Grid Interoperability Panel; implement a testing and certification framework for Smart Grid products to ensure interoperability; and support research of critical measurement science tools for the Smart Grid in numerous areas including the electric utility industry, advanced network technology, and industrial controls and interfaces;
Support the accelerated development and harmonization of standards in health IT, create a health IT testing infrastructure, support the usability of health IT systems, address healthcare delivery beyond traditional physical locations, and perform cutting edge research on related emerging technologies such as wireless transmitters and advanced sensors;
Develop a comprehensive strategy for use of cloud computing in the U.S. government, including the completion of a roadmap, and enable the broad adoption of cloud computing in the U.S. through such activities as accelerating the development of standards and supporting the development of conformance test systems.
Expected Impacts
NIST work in this area will help bring about:
a more cost-efficient, reliable, secure, and interoperable electrical power system that reduces consumer costs by enabling better awareness and control of energy usage, increases energy security through reduced dependence on foreign energy sources, and promotes renewable energy use by enabling the integration of distributed renewable energy sources such as solar and wind energy;
commercialization and deployment of new technologies for the Smart Grid market, estimated to be worth $171.4 billion globally by 2014 (Zpryme Research and Consulting, December 2009), and improved international markets for U.S. energy products through incorporation of U.S.-developed technologies in international standards;
a robust U.S. healthcare system that is safer, more affordable, and more accessible, and that will support all healthcare applications including clinical applications, home-based healthcare, clinical research, medical training, and public health enabled by new standards for health IT; and
convenient, more widespread on-demand access to cloud computing services for businesses and the U.S. government to increase the capabilities, flexibility and efficiency of their operations.
---