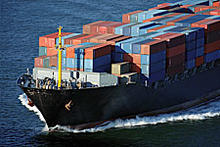 When foreign governments develop and implement new standards affecting the marketability of U.S. products in their countries, U.S. companies can be shut out of foreign markets, hurting American firms, their workers, and the national economy. For U.S. companies to compete successfully in an increasingly global economy, product standards and related measurements must be commonly accepted across borders. Standards-related barriers to trade constrain innovation, entrench inferior technologies, raise transaction costs, and hinder the development of interoperable systems.
Proposed NIST Program
NIST is uniquely positioned to play a key role in harmonizing domestic and international standards. Currently, NIST works with both the public and private sectors to coordinate the development of voluntary standards within the United States and actively participates in standards activities worldwide.
Under this proposed initiative, NIST will promote U.S. competitiveness by ensuring that innovative U.S. businesses are better equipped to satisfy standards-related requirements in key export markets and that these firms have access to level playing fields.
NIST will:
accelerate global recognition of standards used by U.S. manufacturers through targeted
technical assistance in emerging markets where standards-related requirements now are being formulated;
provide technical leadership, based on industry input, in key standards development activities in new technology areas where the lack of a standard creates a barrier to trade and inhibits market access for U.S. technologies;
provide timely and comprehensive information for U.S. manufacturers on critical standards-related developments in key international markets; and
work with stakeholders in the U.S. standards system—standards-developing organizations, manufacturers, and others—to ensure coordinated, effective interface between the United States and international systems to influence the development of common standards recognized and accepted worldwide.
Expected Impacts
Among the expected impacts of this proposed program are:
improved market access for U.S. manufacturers in key foreign markets;
enhanced competitiveness of U.S. manufacturers resulting from the lowering of unnecessary barriers to trade;
improved ability to respond to strategic measurement and standards challenges; and
incorporation of new U.S. technologies into key international standards.