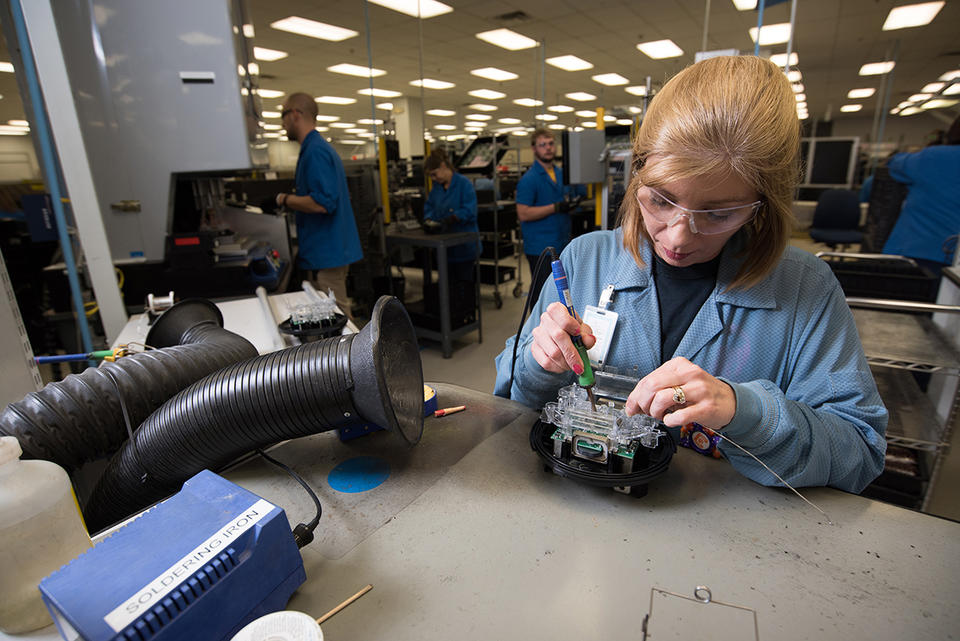 MEP comprises a network of grant-supported centers in all 50 states and Puerto Rico with over 1,200 experts at 588 field locations, providing technical and business assistance to 30,000 small manufacturers annually.
In 2017, MEP clients reported $12.6 billion in new and retained sales, $3.5 billion in new investments, $1.7 billion in cost savings and over 100,000 jobs created or retained.  
The program generates a return of nearly 9:1 for the federal investment, according to a 2016 report by the independent W.E. Upjohn Institute.
---
Budget Request
As part of the Administration's effort to identify savings and efficiencies needed to keep the nation on a responsible fiscal path, and in recognition that the original intent of the program was to transition off of federal funding, the FY 2019 budget eliminates federal funding for NIST MEP. The reduction will impact 1,300 nonfederal technical experts in 51 centers in every U.S. State and Puerto Rico that operate the MEP program, and affect over 2,500 partners in all centers and nearly 600 field offices.
FY 2018 Annualized CR: $127.1 M
FY 2019 Request: $0 M (-100%)

Illustrative program reductions in FY 2019
-$127.1 million will eliminate all federal funding to the MEP centers and require a 100 percent reduction of NIST MEP federal employees who support and administer the MEP