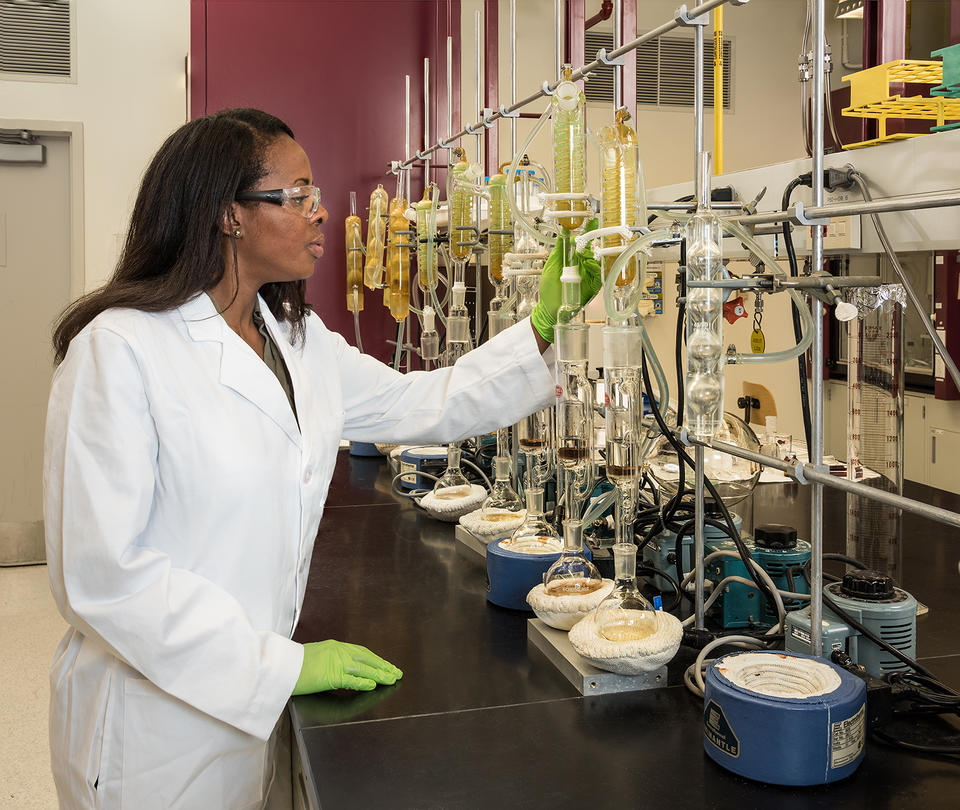 NIST provides a solid foundation of measurement assurance enabling reproducibility of biomedical research results and confidence in clinical decision-making, and ensuring the efficacy and safety of treatments.
As a nonregulatory agency, NIST's research plays an essential role in health and bioscience innovations, including in precision medicine, engineering biology, medical imaging, regenerative medicine and our understanding of the microbiome and how it affects health.
New and improved measurement capabilities advance our understanding of biology and provide the basis for industries to harness this information for future medical technologies.
---
Budget Request
NIST requests a total of $16.5 million to support innovation, safety and confidence in the nation's bioscience and health care. The FY 2019 request is a net decrease of $6.3 million from FY 2018 levels. The proposed reductions will eliminate older biological science and health measurement programs, so NIST can focus on emerging areas of bioscience.
FY 2018 Annualized CR: $22.8 M
Lab Programs: $21.1 M
Corporate Services: $0.6 M
SCO/SPO: $1.1 M
FY 2019 Request: $16.5 million (-27.4%)
Lab Programs: $16.2 M
Corporate Services: $0.4 M
SCO/SPO: $0 M

Illustrative program reductions in FY 2019
-$3.6 million in programs seeding capabilities such as nanobiomedicine and proteomics
-$1.0 million for work focused on measurement of DNA damage and radionuclide-based imaging techniques
-$0.5 million to discontinue underused Standard Reference Material® products
---
Program Highlights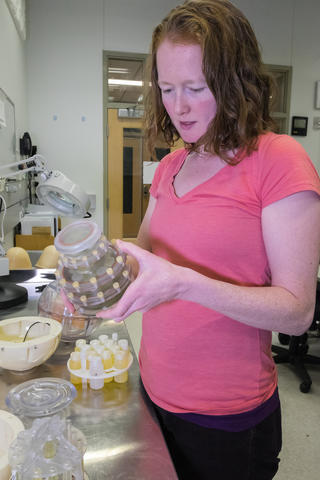 Breakthrough technologies such as advanced imaging, gene sequencing and gene-editing have laid the foundation for significant growth opportunities in fields beyond medicine and health such as chemical manufacturing, energy development and agriculture. NIST is focusing its bioscience efforts to build the measurement science capabilities that will support progress in these emerging areas. For example:
Stanford University innovators and industry entrepreneurs have joined forces with NIST to create the Joint Initiative for Metrology in Biology (JIMB). JIMB's mission is to foster standards-based measurement innovations to facilitate the translation of basic science and technology development breakthroughs in genomics and synthetic biology.
NIST has a long-standing role in developing and providing ionizing radiation standards and calibration services essential to hundreds of millions of annual medical imaging procedures (X-ray, mammography, magnetic resonance, among others) in the United States. A NIST team created the first widely useful standard for magnetic resonance imaging used to monitor breast cancer. The standard mimics the response of human tissue to test the performance of medical imaging systems.
NIST is leveraging its measurement and materials expertise to improve reliability and performance of wearable sensor technologies. Beyond familiar vital signs like heart rate and blood pressure, these devices can let the wearer monitor a host of other biomarkers in the body —potentially catching the signs of disease well before symptoms appear. For example, NIST developed an innovative method to embed gold wires onto a flexible plastic film to increase the comfort and performance of sensors worn on—or even inside— the human body.
NIST is developing new computational tools to identify and track stem cells in live images of cell populations. By providing quantitative data about cell shape and gene expression, these tools promise to help advance engineering biology applications such as regenerative medicine.