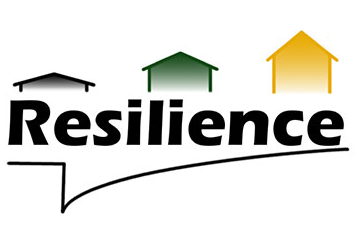 Working with NIST researchers and partners from 10 universities led by Colorado State University, the
Community Resilience Center of Excellence
, awarded in February 2015, will accelerate the development of system-level models and associated databases to support tools that will help local governments decide how to best invest resources intended to lessen the impact of extreme weather and other hazards on buildings and infrastructure systems and to recover rapidly in their aftermath.
The centerpiece of the center's effort is NIST-CORE—the NIST-Community Resilience Modeling Environment. Built on an open-source platform, the computer model and associated software and databases will incorporate a risk-based approach to decision-making that will enable quantitative comparisons of different resilience strategies.
NIST-CORE will provide the scientific basis for developing resilience metrics and decision tools to support the resilience of the built environment and for evaluating cascading effects arising among interconnected infrastructure. In addition, models and tools will integrate social systems vital to the functioning and recovery of communities—health care delivery, education, social services, financial institutions and others.
The center's multi-disciplinary team includes experts in engineering, economics, data and computing, and social sciences from the Colorado State University, California Polytechnic University in Pomona, University of Illinois at Urbana-Champaign, University of Oklahoma, Oregon State University, Rice University, University of South Alabama, Texas A&M University, Texas A&M-Kingsville, and University of Washington.
Resilience Planning Partners