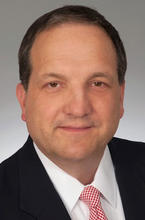 Dr. Jeffrey Sedlack, medical director for Providence Alaska Medical Center, became a
Baldrige Executive Fellow
in 2015. Like peer executives in the cross-sector leadership development program, he has since applied knowledge he gained from exchanges with senior leaders of national role-model organizations to boost the performance of his own organization. In particular, the capstone project of his Baldrige fellowship has driven improvements in the functioning of his health care organization. In the following interview, Sedlack shares details of that project and his views of the value of the Baldrige framework for health care and other organizations.  
What was the aim of your capstone project, and what inspired you to pursue the idea?
I am the director of surgical services at the largest hospital in the state of Alaska. We had some significant cultural issues in our operating rooms, and my capstone project was to develop a workforce plan for the surgical technologists at my hospital using category 5 ["Workforce"] of the Baldrige Health Care Criteria for Performance Excellence as a framework.
When considering the project, we did the "5 whys" [an analysis technique popularized by its use at the Toyota Motor Corporation] about inefficiencies in our surgical service. Looking at root causes, we discovered that the surgical technologists had high turnover, low morale, and generally felt treated badly in the workplace. That root cause—a poor work environment for the techs—led to tremendously expensive and sometimes serious problems in the operating room (OR). We discovered, for example, that only 23 percent of our techs were certified as technologists. We also had a high vacancy rate for FTEs (full-time employees) in the OR that was leading to a lot of overtime and having a negative impact on efficiency.
In addition, surgical technology is an entry-level job in health care—techs are frequently more junior, and, if they receive the right training and mentorship, can develop into remarkably valuable members of the team.
What were some milestones of your project? How did feedback from other Baldrige Executive Fellows help you as your project progressed?
We had, as you might imagine, quite a few [challenges]. When we looked at certification, we found first that there was a significant financial barrier to taking the certification examination for our young techs. To overcome that barrier, we worked with Providence Alaska Foundation and established a physician-funded "tech education fund" that fronted the money for the exam fee and also paid for a review course to be offered in Alaska by the Association of Surgical Technologists (AST) for all of our techs. It took two years, but we were able to raise our certification rate from 23 percent to more than 80 percent.
While this was ongoing, we discovered that Alaska was the only state that did not have a state chapter of the AST, the national professional organization. The tech education fund then sponsored organizational meetings to develop a state chapter and has since sponsored two annual chapter meetings, which our hospital has hosted.
While we were evaluating our workforce using the Baldrige framework questions from category 5, we were forced to address our cultural issues within the tech workforce. We discovered, along with the low morale, that there was a bullying culture, of which we had been previously unaware. We had been so short-staffed, with so much turnover for so long, that we were retaining staff members who were no longer engaged. We brought the techs together and discussed culture and values over many months. We created a safe space, and we coached people.
We also changed the techs' organizational structure and created a senior tech supervisor position to replace the old, diffuse structure in which the techs reported to "any nurse." We found that this change was absolutely critical to our success. We took a big step and addressed issues with staffing by raising our expectations, which resulted in many staff members leaving the organization voluntarily, as well as our terminating the employment of others who were providing a barrier for creating the new culture. That was a remarkable milestone. Morale shot up, turnover fell dramatically, and current techs referred colleagues for open positions. We were fully staffed six months later.
Finally, the techs approached us for "a talk." One of our big obstacles in recruiting and retaining them was that Alaska was the only state without an accredited training program for surgical technologists, which is a college associate's degree program. We used evidence-based analyses to determine the long-term effect of this concern on our organization and on the state's workforce. We then approached the University of Alaska and the state hospital association, and I am delighted to state that because of the Baldrige capstone project, the University of Alaska in Anchorage now has an accredited, associate-degree-level surgical technologist program that launched with its first class of 12 students in September 2017 (our goal is for cohorts of 20 in the future).
Would you please describe results so far of your project?
Oh, gosh, the list for that is long. We have an organization that talks openly and often about culture and have markedly reduced turnover and improved morale. We have improved our safety in the operating room. Everyone in the OR is now empowered to "stop the line" if there is a problem. We have addressed long-term workforce supply for the entire state, making it less expensive for our organization to recruit and retain. In short, over the course of four-to-five years, we have transformed our culture in our operating room, and the techs were the "tip of the spear."
What were your key learnings from the Baldrige Fellows Program?
Harry Hertz [director emeritus of the Baldrige Performance Excellence Program and an ongoing participant in the Baldrige Fellows program] was a wonderful mentor to me during and since I completed the program. He and I had a chat at the beginning of my fellowship, and after I went on for a bit about the projects I'd been involved in and their relative successes or failures, Harry stopped me and said, "Jeff, I have a good sense of you after this … you are what we call 'a serial entrepreneur.'" That was a remarkable insight that I had never phrased before. The key—the absolute key—for my success now is that I recognize that in myself, and I plan my work accordingly, by giving myself shorter-term, manageable projects and allowing myself to devise "the next step" on the fly.
My classmates in the program were instrumental in the next phase of my learning, which I view as essentially the "CEO function" of how to build a team, explain your vision, and then assist with execution. At one point during one of our Baldrige Fellows sessions, I asked others basically about how to discuss with my CEO all the issues I was finding. The CEOs in my Baldrige Fellows cohort, particularly Eric Moll, were quite understanding, and they explained that, contrary to their popular image, CEOs have very little control but feel responsible for everything in an organization. I was cautioned to practice talking to the CEO in front of a mirror to eliminate all traces of frustration and bitterness from my voice and face, and then to use the word "opportunity." CEOs don't like problems, because, ultimately, they are responsible, but they love opportunity. THAT is a winning solution in an organization.
Finally, I learned from the fellowship program how important it is to "live the mission." That was particularly driven home to me in the Lockheed Martin missile factory, which was far and away the cleanest building I've ever visited. I asked an employee on the plant floor how it was that he kept his work area so extraordinarily neat and clean, and he replied, "My mission is to keep warfighters alive. If my space is dirty, some day, somewhere, a warfighter will die." I will never forget that lesson, and we talk about it a lot.
Please share a few insights you gained from delving into the Baldrige framework during your Baldrige Fellows sessions.
The framework is an excellent way of organizing a company! The Baldrige framework and the organizing questions allow for an organization to think in a systematic fashion about how and why the company works, sort of like anatomy and physiology for business. I am a surgeon to my marrow, and I like naturally to figure out "how stuff works." Baldrige helps me to think about that with focused questions that can be used to drive the "5 whys."
We went through the category 5 workforce questions section by section with our surgical technologists, and as they matured with Baldrige, they started issuing contracts among themselves. They embraced a model of behavior that our organization's mission, its values, and the Baldrige category 5 questions all informed. I've now used the entire Baldrige framework in the design and organizational structure of a new Management Services Organization. Again—mission, mission, mission.
At the first meeting of our Baldrige Fellows group, a fellow from the previous year from the United States Golf Association (USGA), Rand Jerris, told us about his capstone work on a balanced scorecard for his organization. First, how cool was it that I got to meet a fellow from the USGA? Second, I really took his lesson to heart and do mission-driven scorecards for, well, nearly every activity.
Would you please describe the value you see of the Baldrige Excellence Framework to health care organizations today?
First, I've been a follower of the Johns Hopkins Armstrong Safety Institute for several years, predating my Baldrige fellowship. Our hospital was a pilot program with the institute's SUSP (Surgical Unit Based Safety Program) work, which was based, I was told, on the work of an early Baldrige Fellow, Dr. Peter Pronovost. It's slightly different but still recognizably aligns with the Baldrige framework. Using that framework, we cut our wound infection rates by 80 percent.
After I came back from Orlando, I was talking about mission and values in my OR one day. I was describing the cleanliness of the missile factory, and I commented that, in my opinion, there were valuable lessons the hospital could learn from the restaurant at which I worked in high school, which was spotless. When I encouraged others to consider how that could be, a nurse responded thoughtfully that "food-borne illness is really bad."
In addition, [the value of the Baldrige framework is] the opportunity for improvement! We have taken advantage of this as our facility has come to develop real solutions to the complicated issues facing our (and really any) health care organization. We now look for opportunity at every turn and are really reaping the benefits of that approach, including lower wound infection rates, improved staff efficiency, improved supply utilization, more surgeon engagement, and so on. The underlying framework [promoting these improvements] has been Baldrige.
---
Join a Community of Visionary Leaders

Become a Baldrige Executive Fellow
The Baldrige Executive Fellows Program is a hands-on leadership development program that will propel your organization to higher levels of performance. Learn from a cohort of senior decision makers and Baldrige Award recipients and emerge with a broader perspective on how to achieve performance excellence for your organization, stimulate innovation, and build the knowledge and capabilities necessary for organizational sustainability.
What Executive Fellows Are Saying | Apply Today (2019–2020 cohort)
---