April 2016
OSAC Crime Scene Investigation Subcommittee Vacancies Filled | Standards and Guidelines Approved for the OSAC Working with an SDO Process | Research and Development Needs | On the Horizon | Resource Committee Corner: Human Factors Committee | Implementation Corner: OSAC-Recognized Standards & Implementation by Individual Laboratories | Standards Developing Organization News | OSAC Unit Highlight: Bloodstain Pattern Analysis Subcommittee
OSAC Crime Scene Investigation Subcommittee Vacancies Filled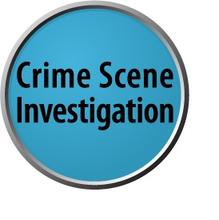 The Crime Scene Investigation Subcommittee will focus on the standards and guidelines related to the investigation of crime scenes including the search for, documentation of, collection of, and preservation of evidence associated with a crime scene. To support development of standards and guidance for crime scene investigations, OSAC reviewed the applications and appointed 16 experts to the Crime Scene Investigation Subcommittee of the Organization of Scientific Area Committees (OSAC).
During the initial application period 135 applications were received. The new appointees are listed on the OSAC website. They were selected on March 16, 2016 by members of the Crime Scene/Death Investigation Scientific Area Committee (SAC) with the concurrence of the Forensic Science Standards Board. The inaugural subcommittee members will serve either two, three or four-year staggered terms. Thereafter, future members will be appointed for three-year terms.
---
Standards and Guidelines Approved for the OSAC Working with an SDO Process
The mission of the OSAC Facial Identification Subcommittee is to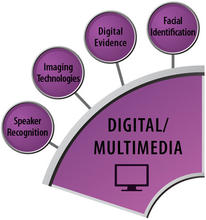 adopt, coordinate, and develop consensus standards and guidelines for the image-based comparisons of human facial features and to provide recommendations for the research and development necessary to advance the state of the science. The Digital/Multimedia Scientific Area Committee (SAC) recently reviewed and approved the recommendation from the Facial Identification Subcommittee to submit the following potential standards or guidelines to a Standards Developing Organization (SDO).
Facial Image Comparison Feature List for Morphological Analysis:
• Scope: To provide a standardized list to be considered when conducting morphological analysis.
• Objective/rationale: Aids in providing a systematic way of comparing features of the face/head.
Capture and Equipment Assessment for Face Recognition Systems:
• Scope: Provide best practices for collection to ensure the images captured are suitable for Face Recognition (FR) system use.
• Objective/rationale: Provides an overview of the considerations a practitioner should take when making decisions for the capture of facial images.
Guidelines for Post Mortem Facial Image Capture:
• Scope: Provide guidelines for capturing postmortem facial images of unidentified human remains in a controlled (morgue) and semi-controlled (field) settings to facilitate Facial Recognition (FR) searches or facial comparison that may contribute to determining the identity of the unidentified person.
• Objective/rationale: Provides an overview of the optimal processes and techniques for the capture of postmortem facial images of human remains in order to maximize their utility in FR searches and facial image comparisons.
Facial Comparison Overview:
• Scope: Provides overview of how facial comparisons are used in the security, intelligence, law enforcement, and forensic science communities.
• Objective/rationale: The methods used to compare faces will often depend on the purpose of the comparison.
Guidelines for Facial Comparison Methods:
• Scope: Describes current methods for facial comparison and provide guidelines for their appropriate use.
• Objective/rationale: Selection of the appropriate method to use for a facial comparison depends on the image quality, the training and experience of the practitioner, and the purpose of the examination.
The Facial Identification Subcommittee will shortly submit these potential standards and guidelines to ASTM for next steps. The OSAC and ASTM will subsequently announce when these standards and/or guidelines are available for public comment through the ASTM.
---
Research & Development Needs
Three Research & Development Needs have been added to the Wildlife Forensics Subcommittee Web page. They are:
• Development of New Technologies for Discovery and Characterization of Forensically Useful Markers of Relevant Species' Biogeography
• Validate STR/SNP Panels for Species of Forensic Interest Using the OSAC DNA Validation Standards
• Develop STR/SNP Panels (Including Any Necessary Allelic Ladders and Databases) for Current Species of Forensic Interest
In addition, 12 Research & Development Needs have been added to various subcommittees of the Chemistry/Instrumental Analysis SAC.
Under the Fire Debris & Explosives Subcommittee:
• Evaluation and Comparison of Different Adsorption/Elution Methodology
• Determining the Threshold of Identification for Ignitable Liquids
• Source Attribution for Ignitable Liquids from Fire Debris
Under the Geological Materials Subcommittee:
• Transfer and Persistence of Soils
Under the Materials (Trace) Subcommittee:
• Development of an Integrated and Multidisciplinary Approach for the Advancement of Data Collection, Data Management and Data Analysis to Aid Interpretation of Trace Evidence
• Evaluation of Combined Information Value of Microscopic Comparisons and Mitochondrial DNA Analysis for Hair Examinations
Under the Seized Drugs Subcommittee:
• Acceptance Criteria for Instrumental Data Related to Qualitative Seized Drug Analysis
• Error Rates in Qualitative Methods of Analysis
Under the Toxicology Subcommittee:
• Emerging Drugs of Abuse and Therapeutic Agents
• Herbal and Dietary Supplements and Plant-Based Toxins
• Human Factors Toxicology
• Postmortem Distribution and Redistribution
Research & Development Needs can be found in greater detail on the NIST OSAC Research and Development Needs page.
---
On the Horizon
(OSAC Meetings for OSAC Members and Invited Guests) The next full OSAC meetings are scheduled for summer 2016 in Phoenix, AZ. Instead of meeting as one large group, the OSAC will meet separately in a series of smaller meetings.
o (OSAC Meeting Breakout #1) Legal Resource Committee, Quality Infrastructure Committee, and Human Factors Committee, Jul 12-13, 2016
o (OSAC Meeting Breakout #2) Digital/Multimedia SAC + 4 Subcommittees, Physics/Pattern SAC + 5 Subcommittees, Jul 26-29, 2016
o (OSAC Meeting Breakout #3) Chemistry SAC + 6 Subcommittees, Aug 2-5, 2016
o (OSAC Meeting Breakout #4) Biology/DNA SAC + 3 Subcommittees, and Crime Scene SAC + 7 Subcommittees, Aug 23-26, 2016
o (OSAC Meeting for OSAC Members and Invited Guests) The following full OSAC meeting is scheduled for April 3-7, 2017, tentatively in Leesburg, VA.
o OSAC public meeting date and times will be announced shortly.
---
Resource Committee Corner: Human Factors Committee
By Bill Thompson, HFC Chair
Human Factors is about understanding and improving human performance (particularly human judgment and decision making), improving efficiency, accuracy, and morale of organizations, and reducing potential for error, bias, and misconduct. Human factors research has proven immensely helpful in a number of fields where professional judgment plays a large role. Psychologists have played an important role in developing procedures for training and operations that take into account the human element in airline safety, for example, by analyzing circumstances in which aviation professionals may make errors or misjudgments and finding ways to optimize human performance.
The Human Factors Committee (HFC) was established as part of the OSAC infrastructure to provide advice and guidance on human factors issues. It is one of three resource committees for the FSSB and it consists of ten cognitive scientists and psychologists with expertise in factors affecting human performance and expert human judgment. Members' expertise spans such areas as medical decision making, airline safety, military performance, technology interface, personnel selections, readiness for duty, morale and motivation, and reduction of bias and error.
The potential for bias in forensic science is one of the concerns identified by the 2009 National Academy of Sciences report, "Strengthening Forensic Science in the United States: A Path Forward." The report concluded that forensic scientists are "vulnerable to cognitive and contextual bias" and that bias "renders experts vulnerable to making erroneous identifications." To reduce the potential for bias, it called on forensic scientists "to develop rigorous protocols to guide ... subjective interpretations."
"Bias" may be unintentional or even unconscious. People are not always aware of the factors that influence their judgments, hence the potential for bias exists in all human beings. Neither scientific training nor good intentions provide immunity. The best way to address the problem is to develop rigorous procedures to guide expert interpretation.
The HFC is working with a number of OSAC subcommittees to develop the kind of rigorous protocols called for by the NAS. These protocols generally involve "context management" procedures that control the information provided to bench-level examiners. The goal is to provide examiners with all the information they need to make sound scientific judgments, while shielding them (at least temporarily) from exposure to information irrelevant to the scientific issues that might create unintentional or unconscious bias.
But human factors is not just about bias. A number of forensic scientists have begun to recognize the importance of cognitive factors in improving laboratory performance. The most important instrument in forensic science is the human mind. Human factors is about finding ways to use that instrument more effectively.
The HFC is preparing a number of internal guidance documents that provide summaries of pertinent scientific findings on human factors issues. Those documents address issues such as:
1. Task-Relevance: Identifying what information is relevant and irrelevant to specific forensic science tasks
2. Context Management—procedures for reducing the potential for contextual bias
3. Quality control and error management
4. Physical working environment (ergonomics)
5. Fitness for duty (e.g., fatigue, medications, visual acuity)
6. Dealing with the "vicarious trauma" that may arise from exposure to violent images and events
7. Maintaining a scientific culture within the laboratory
8. Developing effective procedures for testing and feedback on human performance in the forensic lab.
For more information on the HFC, contact HFC Chair william.thompson [at] uci.edu (Bill Thompson).
---
Implementation Corner:OSAC-Recognized Standards & Implementation by Individual Laboratories
By John Paul Jones II, NIST OSAC Affairs & Jeremy Triplett, Kentucky State Police Central Forensic Laboratory
The OSAC implementation plan identifies multiple approaches to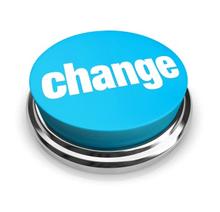 encourage the adoption of the standards/guidelines placed on OSAC registries by the forensic science industry. First, the OSAC was designed to have representatives from major accrediting bodies on its Quality Infrastructure Committee, who would both help to create and promote quality OSAC standards, as well as educate stakeholders on the best way to incorporate these standards into future conformity assessments. The OSAC is also working directly with federal stakeholders to influence the adoption of OSAC standards in federal laboratories. In addition to these efforts, OSAC encourages individual laboratories to consider self-adoption of OSAC standards and guidelines into their laboratory operations.
For example, the Kentucky State Police (KSP) Drug Chemistry section, following the ISO/IEC 17025 numbering scheme, has recently updated its Standard Operating Procedures (SOPs) to include the text listed below which formally incorporates OSAC standards and guidelines.
5.4.2 Selection of Methods
NOTE – The Kentucky State Police Drug Chemistry section adheres to standards and guidelines from the Organization of Scientific Area Committees (OSAC) and recommendations by the Scientific Working Group for the Analysis of Seized Drugs (SWGDRUG) in formulating its testing methods and policies.
5.9 Assuring the quality of test and calibration results
5.9.1 General
5.9.1.1 The drug chemistry section monitors the reliability of forensic examinations with quality control schemes including but not limited to the following:
• Adherence to Organization of Scientific Area Committees (OSAC) standards and guidelines
• Adherence to Scientific Working Group for the Analysis of Seized Drugs (SWGDRUG) guidelines
• Use of certified reference materials
• Participation in proficiency testing programs
• Use of multiple analytical methods
• Positive and negative controls
___
As OSAC adds additional standards and guidelines to the OSAC Registries, individual crime laboratories or sections within laboratories should consider a similar approach. If you decide to incorporate OSAC standards and/or guidelines into your SOPs, please let the OSAC know by emailing us at forensics [at] nist.gov (forensics[at]nist[dot]gov).
---
Standards Developing Organization News
The Academy Standards Board (ASB) of the American Academy of Forensic Sciences (AAFS) is an ANSI-accredited Standards Development Organization. It is announcing the formation of Consensus Bodies. Each will have 7 to 25 members based on applications received. Members will be selected by the Board of Directors of the ASB. The ASB has eight interest categories, applicants are encouraged to apply in their self-selected interest category. A person may apply to one or more Consensus Bodies, and need not indicate the same interest category for each Consensus Body application. The Documents & Forms tab of the ASB website also contains links to several relevant documents describing the ASB. Applicants are requested to submit forms to be considered for serving on any of the Consensus Bodies. Contact asb [at] aafs.org (asb[at]aafs[dot]org) with any questions.
When filling out the Application for a Consensus Body, there is a section concerning Interest Groups. The form also requires choosing a Consensus Body. (LINK EXPIRED)
The Consensus Bodies currently accepting applications are as follows (please note the application closing date):
• Anthropology – April 26, 2016
• Toxicology – April 26, 2016
• Dogs and Sensors – May 17, 2016
Interested parties should fill out an online application to become a member of an ASB Consensus Body.

Standards in Development – Recent Activities
This section lists recent activities by standards developing organizations (SDOs) related to the development of voluntary consensus standards. OSAC encourages staying abreast of new developments in standards, and engaging directly with the SDO by participating in a task group or subcommittee. Published standards that have meet the OSAC requirements for process and technical merit can be recommended for inclusion on the OSAC Registries.
ASTM Committee E30 on Forensic Sciences March/April 2016 Activity
ASTM Subcommittee E30.01 on Criminalistics
New Standard: E1588-16 Standard Guide for Gunshot Residue Analysis by Scanning Electron Microscopy/Energy Dispersive X-Ray Spectrometry
Proposed Revision: WK49045 E2548 - 11e1 Standard Guide for Sampling Seized Drugs for Qualitative and Quantitative Analysis (LINK EXPIRED)
Proposed Revision: WK53853 E2548 - 11e1 Standard Guide for Sampling Seized Drugs for Qualitative and Quantitative Analysis (LINK EXPIRED)
ASTM Subcommittee Committee E30.12 on Digital and Multimedia Evidence
New Standard: E3046 -15 Standard Guide for Core Competencies for Mobile Phone Forensics is a new standard, now available.
---
OSAC Unit Highlight: Bloodstain Pattern Analysis Subcommittee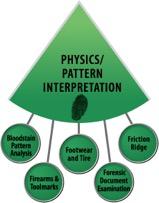 NIST established OSAC to facilitate the development and promulgation of forensic science consensus documentary standards and guidelines, and to ensure that a sufficient scientific basis exists for each discipline. The OSAC consists of 34 units, including five Scientific Area Committees (SACs) which report to a Forensic Science Standards Board (FSSB). Each of the five SACs oversee discipline-specific subcommittees. This newsletter article provides details and highlights of the Bloodstain Pattern Analysis Subcommittee, which is within the Physics/Pattern Interpretation SAC.
The Bloodstain Pattern Analysis (BPA) Subcommittee, one of the subcommittees within the Physics/Pattern Interpretation SAC, focuses on standards and guidelines related to the scientific detection and analysis of bloodstain patterns present at crime scenes and on associated evidence. Once published, these standards and guidelines will be relevant to either crime scene analysts who perform onsite interpretations, reconstructions, and develop documentation—or lab-based analysts who interpret stains on clothing and other associate evidence (or both, depending on the document).


Bloodstain Pattern Analysis Members and Affiliates at a Recent OSAC Meeting
BPA Subcommittee Chair Toby L. Wolson, M.S., F-ABC (pictured bottom row, fourth from the right) is a forensic consultant with 33 years of experience. Prior to being a consultant he was a Criminalist Supervisor in the Forensic Biology Section of the Miami-Dade Police Department Forensic Services Bureau. He has testified nationwide as an expert witness, and has taught multiple courses and workshops related to BPA. Subcommittee members include forensic science practitioners and other experts who represent local, state, and federal agencies; academia; and industry. The BPA Subcommittee also currently has 50+ affiliates representing 6 countries, and public, private, academia, law enforcement, crime scene investigations, crime laboratory, and judicial sectors.
With input from members as well as affiliates, the BPA subcommittee recently completed the initial draft of discipline-relevant terminology, and have provided it to the Physics/Pattern SAC for review. The subcommittee is currently working on a number of other projects, including the development of standardized conclusion statements to be used for bloodstain pattern identification and reconstruction, as well as guidelines for reporting and for the validation of new methods. Related to the Guidelines for the Minimum Education and Training Requirements as well as to Guidelines for a BPA Certification Program, the subcommittee is working to identify and define realistic requirements for analysts.
The full list of BPA standards/guidelines projects in progress includes:
• BPA Terminology
• Development of Conclusion Statements for BPA
• Development of BPA Taxonomy
• Guidelines for Report Writing in Bloodstain Pattern Analysis
• Guidelines for the Validation of New Procedures in Bloodstain Pattern Analysis
• Guidelines for the Minimum Education and Training Requirements for Bloodstain Pattern Analysts
• Guidelines for a BPA Certification Program
• Guidelines for a Quality Assurance Program in Bloodstain Pattern Analysis
• Guidelines for Developing Standard Operating Procedures for Bloodstain Pattern Analysis
• Guidelines for Proficiency Testing in Bloodstain Pattern Analysis
The majority of these projects will be submitted by OSAC to a Standards Developing Organization (SDO) for further development. For more information on the BPA subcommittee, as well as instructions how to become an affiliate, please contact forensics [at] nist.gov (forensics[at]nist[dot]gov).
---
The OSAC newsletter is produced monthly by OSAC Affairs at NIST with input from the FSSB and other OSAC members. Any mention of commercial products is for information only; it does not imply recommendation or endorsement by NIST. Contact forensics [at] nist.gov (forensics[at]nist[dot]gov) with comments or general inquiries.
---