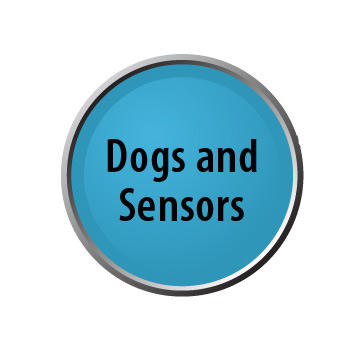 Officers | Members | Research & Development Needs
The Dogs and Sensors Subcommittee focuses on standards and guidelines related to performance of deployed dog/handler teams and optimization of their combination with electronic detection devices. 

Kenneth Furton, Ph.D., Subcommittee Chair, Florida International University
David Kontny, Subcommittee Vice Chair, U.S. Department of Homeland Security
Susan Stejskal, Ph.D., Subcommittee Executive Secretary, St. Joseph County (Michigan) Sheriff's Department
Terry Anderson, retired from City of Pasadena (Texas) Police Department
Don Blair, Self-Employed
Deborah Burnett, Fayette County (Tennessee) Sheriff's Department
Frederick Helfers III, Retired Police Detective for City of Everett (Washington)
John P. Kerwick, Metropolitan Transportation Authority Police Department (New York, NY)
Bill MacCrehan, U.S. National Institute of Standards and Technology
Herbert Nakamura, Hawaii K-9 Koncepts
Cynthia Otto, Ph.D., University of Pennsylvania
John Pearce, AMK9 Academy
Paola Prada, Texas Tech University
Donald Roberts, U.S. Department of Homeland Security
Sara Suzanne Perry, Sumner County (Tennessee) Emergency Management Agency
Mark Rispoli, MAKOR K9
Craig Schultz, U.S. Federal Bureau of Investigation
Paul Waggoner, Ph.D., Auburn University
Barbara Weakley-Jones, M.D., Jefferson County (Kentucky) Coroner

See the Research & Development Needs identified by the Dogs and Sensors subcommittee.
---
In general, the development of standards and guidelines is transitioning from the Scientific Working Groups (SWGs) to the OSAC. Some SWGs will continue to operate to provide other resources within their discipline. The existing SWG documents will remain in effect until updated documents are disseminated by the OSAC or the SWG. SWGDAM will retain the responsibility for updating the FBI DNA Quality Assurance Standards.
– Forensic Science Standards Board: March 2015