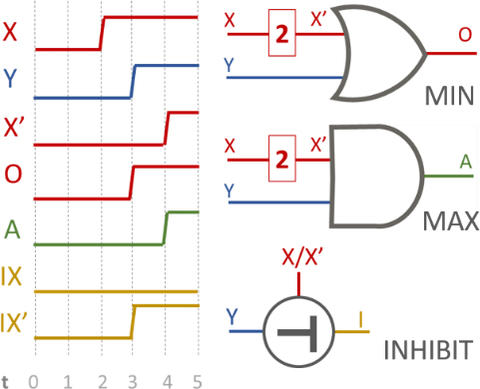 In standard integrated circuits, information that is coded as ones and zeros is implemented by voltages on wires being high or low.  The circuits consume energy during transitions between these voltages.  Binary numbers have a voltage per bit so there are a lot of transitions each time a number changes.  In "race logic" information is not encoded in these bits but rather in the time at which a voltage changes from high to low.  This approach is lower precision than the usual binary representation of the information but can operate faster, at much lower energy, and with smaller area on the integrated circuit. 
In race logic, information is encoded in wave fronts.  A wave front is the set of transitions in a series of wires.  The arrival times of the transitions can be compared using simple logic gates like OR-gates or AND-gates to determine which transition arrives first or last.  As the wave front propagates through the circuit, different parts of the wave front move faster or slower depending on the information being processed.  The final answer is determined by which signal wins the race, i.e. arrives first.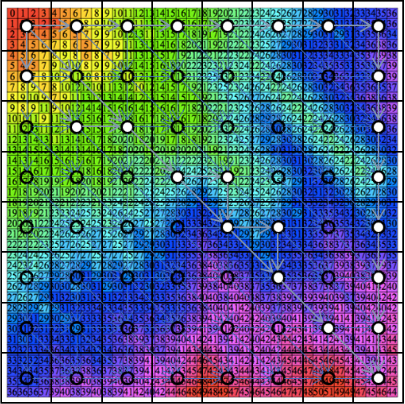 The simplicity of the unit cells makes race logic especially powerful on problems that can be mapped to spatially-organized data structures such as graphs or trees.  A wave front can explore all possible paths at once very quickly and with very little energy.  However, one drawback of CMOS-only implementations is that the ubiquitously used delay elements are volatile and energy hungry.  Delay elements are crucial parts of the circuit that make different segments have different temporal magnitudes. This affects the temporal ordering and hence the outcome of races. We are working to develop tunable low-energy delay elements based on memristors, which are tunable non-volatile devices whose resistance can be changed by passing currents through them.
Making race logic useful for solving an even broader class of problems requires a way to store wave fronts, that is, a temporal memory.  Creating such a memory requires transposing the time encoded information into a static, non-volatile encoding.  We are pursuing two options.  One approach involves the same memristors that we are exploring for programable delay elements.  This approach involves using time differences in voltages to create corresponding changes in the resistance of the memristors.  In another approach, we are using the time differences in the voltages to move a magnetic structure in a magnetic wire. Each nanodevice has its own properties such as linearity, noise, area, efficiency and speed that need to be understood before they can be incorporated into temporal memory architectures.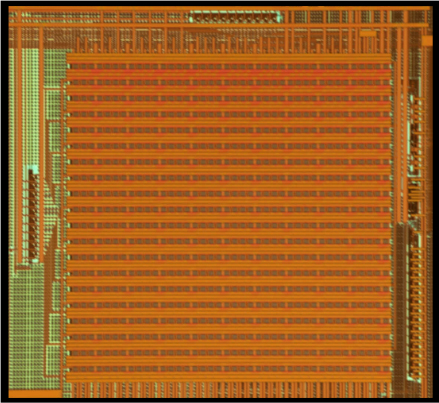 Race logic not only works well with conventional integrated circuits, but also in novel low temperature computing environments based on superconductors. In such computing approaches, the physical encoding is naturally spike-based and hence lends itself well to temporal coding approaches.  While low temperature computers are unlikely to be important in consumer electronics, they could play an important role in data centers because they can be much faster and lower energy than existing electronics. We are exploring superconducting circuits that would be needed for such applications.
Other Publication
Boosted race trees for low energy classification, Georgios Tzimpragos, Advait Madhavan, Dilip Vasudevan, Dmitri Strukov, Timothy Sherwood, ASPLOS 2019