New dimensional measurement technologies provide significant benefits to industry such as increasing measurement throughput, enabling new manufacturing process (such as additive manufacturing) and providing more detailed part information for manufacturing process improvement. However, before purchasing and using new measurement technology, the user must understand the capabilities and performance of the instrument. This is not a simple task and, for much of U.S. industry, can be sizable barrier to the adoption of advanced measurement systems.
The ADMS has unique assets and capabilities that we apply to these measurement challenges, including
advanced analysis capabilities to develop sophisticated models of the measuring systems
high accuracy testing facilities that provide industry innovators practical access to the SI unit of length
experience developing high accuracy dimensionally stable measurement artifacts for realization of the unit of length in industrial facilities
advanced mathematical algorithms to perform computationally complex analysis of the dense data sets provided by many advanced measuring systems.
The ADMS regularly partners with U.S. industry to develop tests for new instruments as well as to provide U.S. manufacturers of measurement equipment access to our unique facilities early in the development process, helping them shorten the time to market. Through these industrial contacts, the ADMS exchanges the vital information regarding the measurement technologies and their uncertainly sources that is critical to developing documentary standards.
Mission: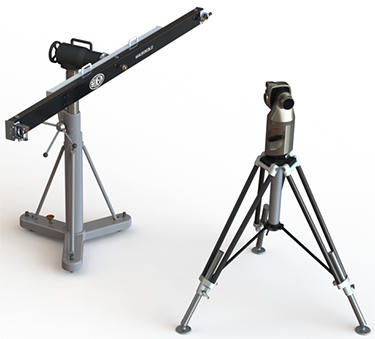 Advance dimensional metrology by developing new test methods and first principles error correction and analysis techniques and codify these methods and techniques in national and international standards.
Promote U.S. innovation and industrial competitiveness by developing high accuracy dimensional artifacts and new measurement services to provide measurement traceability and disseminate our institutional knowledge through collaboration on special measurement challenges and educational outreach.
Current and Future Emphasis Areas:
Develop methods to test performance of optical dimensional measurement systems (stereo vision systems, fringe projection systems, video-based motion capture systems), x-ray computed tomography systems, etc.
Support the development of national and international documentary standards for optical dimensional measurement systems, x-ray computed tomography systems, etc.
Provide guidance to industry on metrological traceability of data obtained from optical dimensional measurement systems, x-ray computed tomography systems, etc.