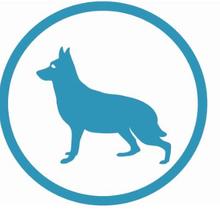 The Dogs & Sensors Subcommittee focuses on standards and guidelines related to performance of deployed dog/handler teams and optimization of their combination with electronic detection devices. 
Officers | Members | Standards | Other Work Products
Paola Prada-Tiedemann, Ph.D., Subcommittee Chair, Texas Tech University
Sara Suzanne Perry, Subcommittee Vice Chair, Sumner County Tennessee Emergency Management Agency
Don Blair, Self-employed
Deborah Burnett, Tennessee Task Force One - FEMA
Deborah Davis, University of Nevada, Reno (Human Factors Task Group member)
Kenneth Furton, Florida International University
Julia Leighton, Self-employed (Legal Task Group member)
Melanie McMillin, Bureau of Alcohol, Tobacco, Firearms and Explosives (Quality Task Group member)
Herbert Nakamura, Hawaii K-9 Koncepts
Mark Rispoli, Self-employed
Craig Schultz, Federal Bureau of Investigation
Paul Waggoner, Ph.D., Auburn University

Tier 2: Published by a Standards Developing Organization (SDO)
Tier 3: Sent to an SDO
Canine Detection of Humans: Location Check Using Pre-Scented Canines.
Standard for Training and Certification for Canine Detection of Humans: An Aged Trail Using Pre-Scented Canines.
Standard for Training and Certification of Canine Detection of Humans: Patrol Canine Team.
Agriculture Detection - Canine Training, Certification, and Document Management Standards.
Canine Detection of Human Remains in Water.
Canine Detection  of Human Remains on Land.
Canine Detection of Human Scented Articles.
Presentation of Canine Detection Evidence in Court.
Detection Canine Selection, Kenneling and Healthcare.
Canine Detection of Narcotics.
Canine Detection of Explosives.
Canine Detection of Media.
Tier 4: Under Development
Standard for Disaster Live Human Detection Dogs Programs - Training, Certification, and Documentation.
Standards for Disaster Human Remains Detection Dogs.
Canine Detection of Contraband.
Canine Career Field Progression System.
Canine Detection of Pests and Insects.
Canine Detection of Accelerants.
Canine Detection of Person(s) During a Human Scent Identification Lineup.
Canine Detection of Microbial Organisms.
Research & Development Needs
Discipline-Specific Bibliographies and Bibliographic References 
These documents may contain information to help forensic scientists, judges, lawyers, researchers, and other readers better understand the nature, scope, and foundations of the individual disciplines as currently practiced. The identification of these documents does not represent an endorsement by OSAC or NIST. Only standards that are posted on the OSAC Registry and Technical Guidance documents, are endorsed by OSAC. The referenced documents may be subject to copyright. Note: Subcommittee position statements or responses to data collections by the subcommittee do not necessarily represent the position of OSAC or NIST.